Throwback Bites: Red Velvet Recipes
With over 350+ recipes on the blog, I'm highlighting a few oldies but goodies in a new series, Throwback Blahnik Bites. You will be able to revisit these reader favorites!! Each collection will feature a theme like today's roundup featuring some of my favorite red velvet recipes for the upcoming Valentine's Day.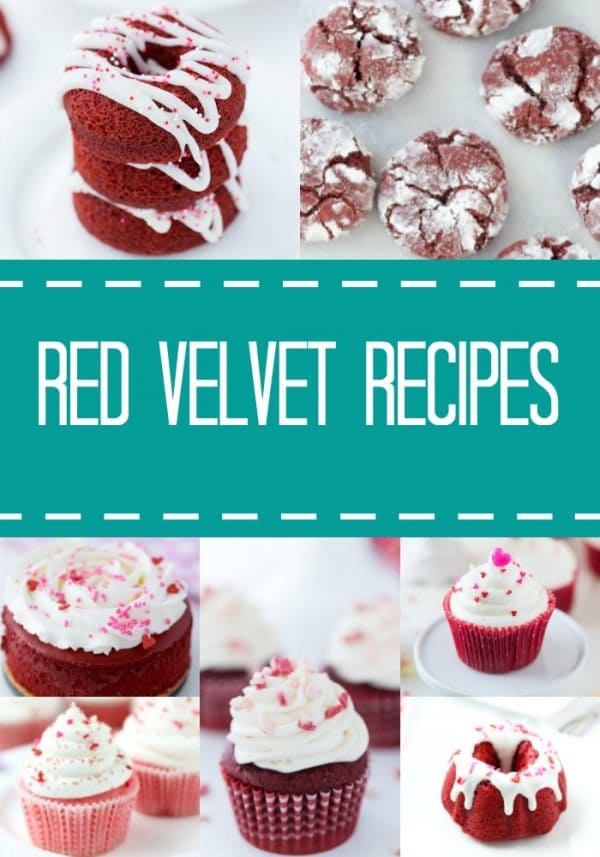 I love baking, that's no secret, so I don't really need an excuse to make something delicious and decadent, but if you do, consider this an excuse to get busy baking. Now that the holidays are over, making sweet treats can tend to be put on the back burner until Valentine's Day, which is why I put together this amazing round up of some of my favorite Red Velvet recipes. If you absolutely love all things Red Velvet, this post is for you. There's a little something for everyone – even those considering portion control (mini bundt cakes anyone?) this year. Enjoy!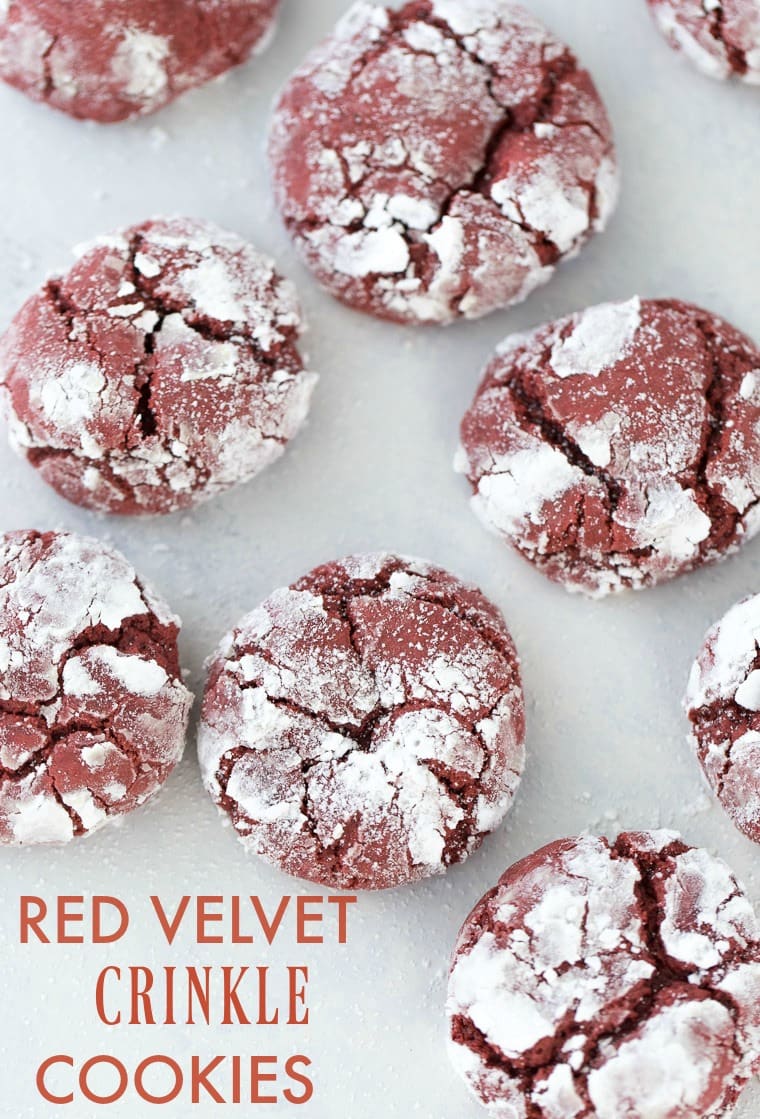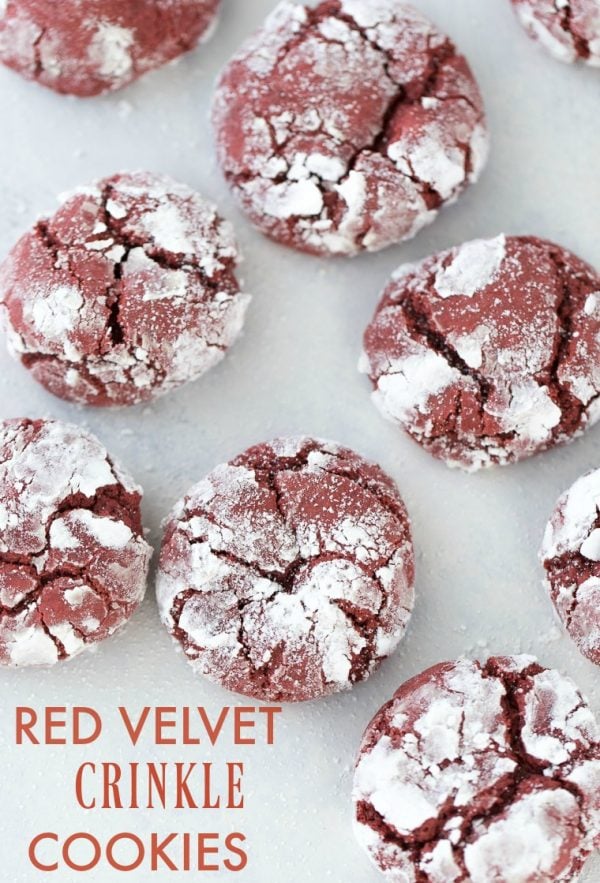 These Red Velvet Crinkle Cookies are a recent addition to the blog, but they are a delight. I don't know anyone who wouldn't love receiving a dozen of these as a gift.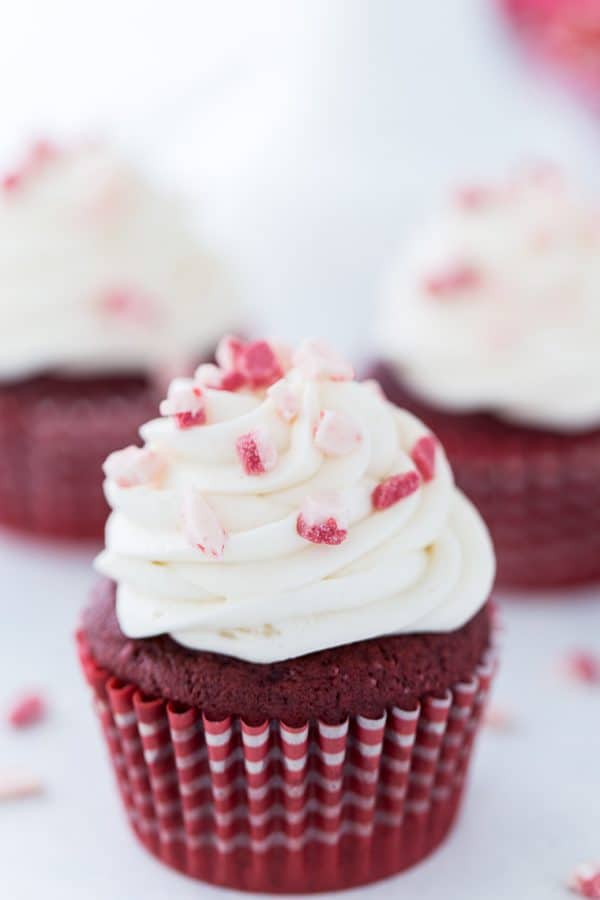 My Peppermint Red Velvet Cupcakes are fantastic if your sweetheart loves mint and chocolate together. So good!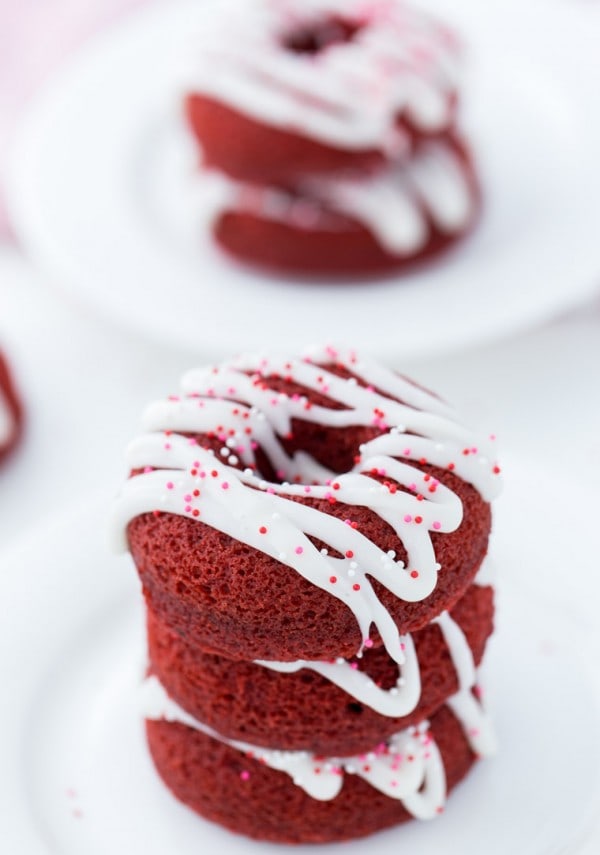 Red Velvet Donuts make the perfect Valentine's Day breakfast addition and they are easy to make as well.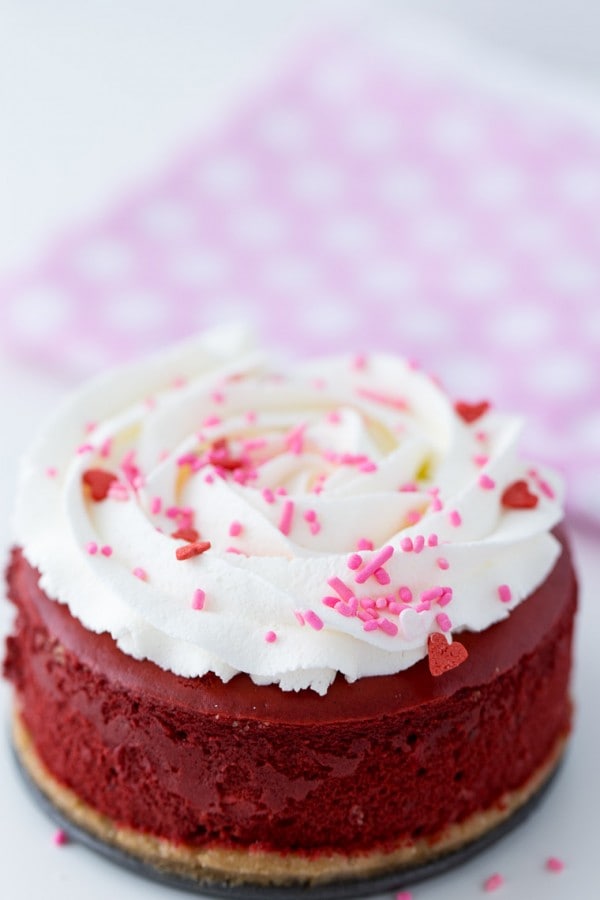 These awesome Mini Red Velvet Cheesecakes are one of my favorites. They're great for portion control (bonus!), but so decadent you won't feel deprived of dessert!
Another mini dessert, my Mini Red Velvet Bundt Cakes with Cream Cheese Frosting look great on a plate. Tiny but impressive, they make a great dessert to serve to guests.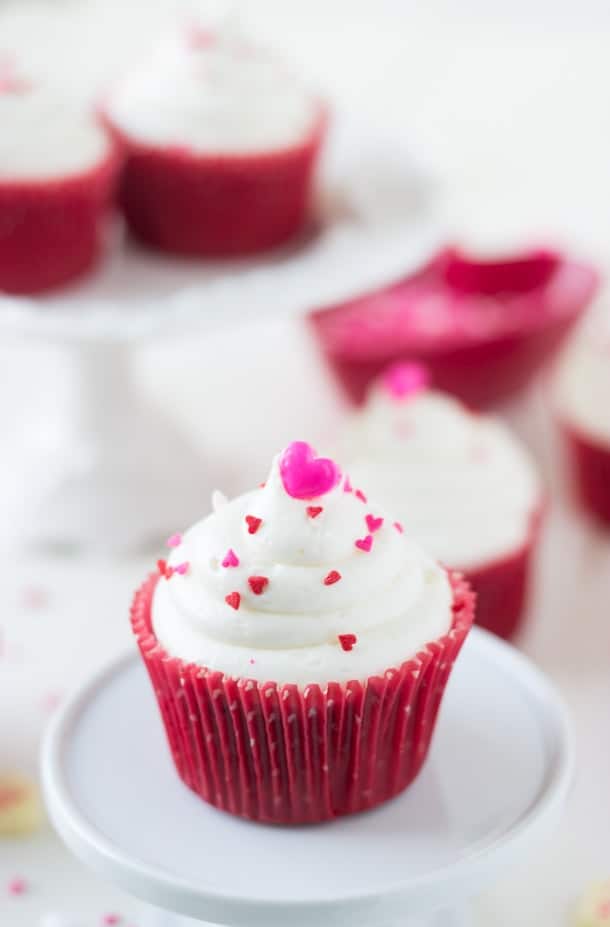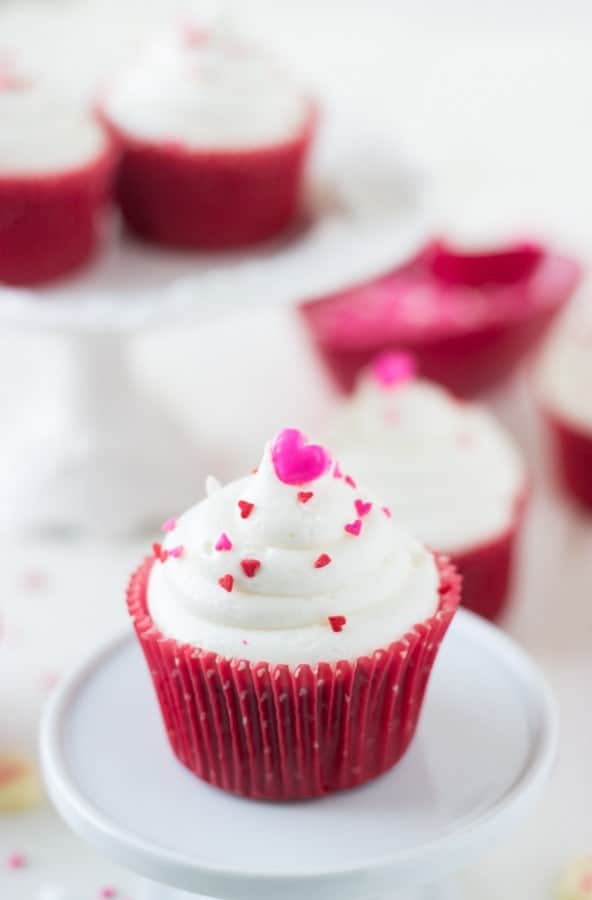 This classic cupcake recipe, Red Velvet Cupcakes with White Chocolate Frosting would be perfect for a class party or after school snack on Valentine's Day!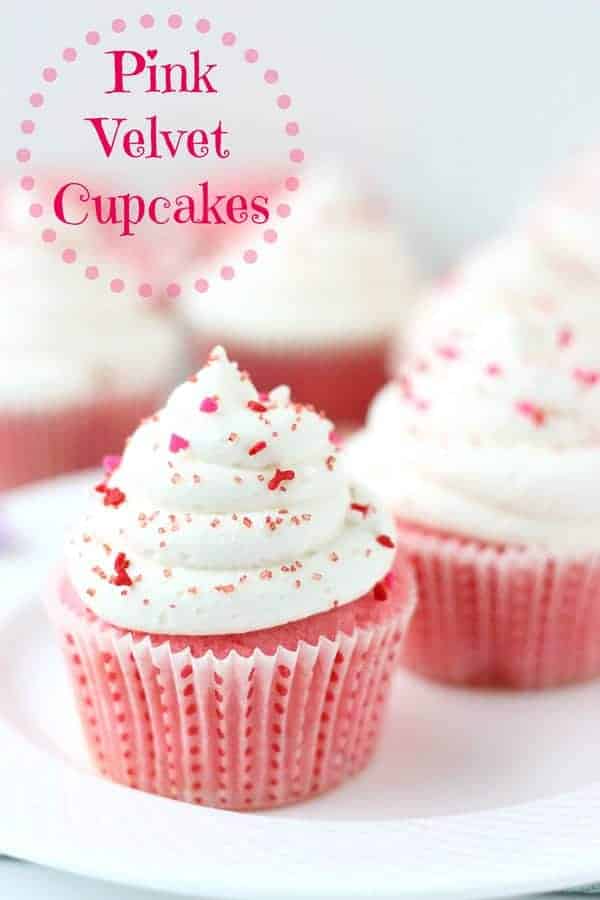 And finally, these Pink Velvet Cupcakes  are a great option for someone who wants something a little different, yet still festive and sweet.