My Favorite Holiday Cookies
This post is brought to you in partnership with Krusteaz, for whom I am proud to be a brand ambassador. As always, all opinions are 100% mine.
I don't have a new recipe for you today, but I just wanted to share some of my favorite holiday cookies with you. I got a few emails this past week from some readers looking for last-minute holiday cookie recipes, and since there are so many floating around the interwebs, they had no idea where to start. So I am compiling a few of my favorites which are incidentally extremely easy to whip up in a hurry. I tend to LOVE the classics when it comes to holiday cookies, and especially when gifting to friends and family, they are always a hit.
This year, I've had the pleasure of working with Krusteaz and used a few of their products in my kitchen. I LOVE their cookie mixes and how they make it so easy to create a delicious homemade treat. I've also loved using them as a starting point for some of my recipes. So if you are in a pinch for some holiday cookies, try some of the cookie recipes I've made using their mixes.
Without further ado, here are four of my favorite holiday cookies (all perfect for gifting!!):
Pumpkin Butterscotch Sandwich Cookies – Pumpkin + butterscotch + soft, warm cookie = bliss! Using Krusteaz's Pumpkin Spice Cookie Mix.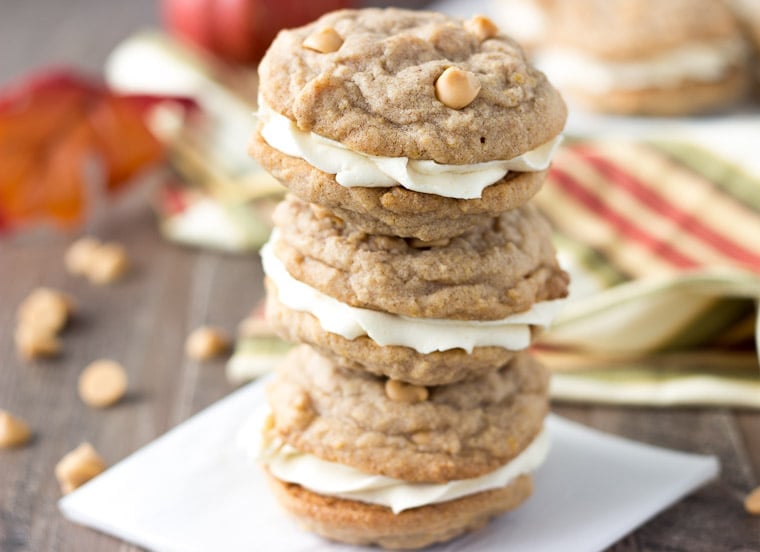 Double Chocolate Crinkle Cookies – nothing beats this holiday season classic with powdered sugar. Soft, decadent, and Santa-approved.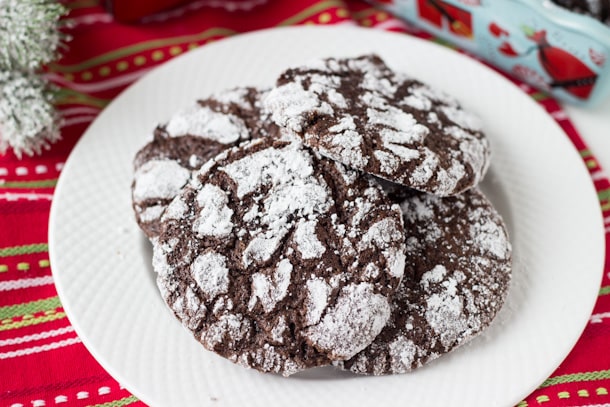 Chewy Ginger Molasses Cookies – I love a perfectly spiced, chewy ginger cookie, and these are my favorites!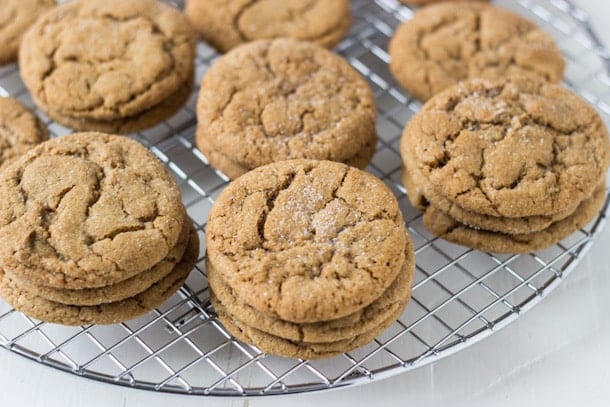 Cranberry Orange Vanilla Sugar Cookies – I can't say how much I love the burst of orange in these soft, buttery sugar cookies. Using Krusteaz's Butter Vanilla Sugar Cookie Mix.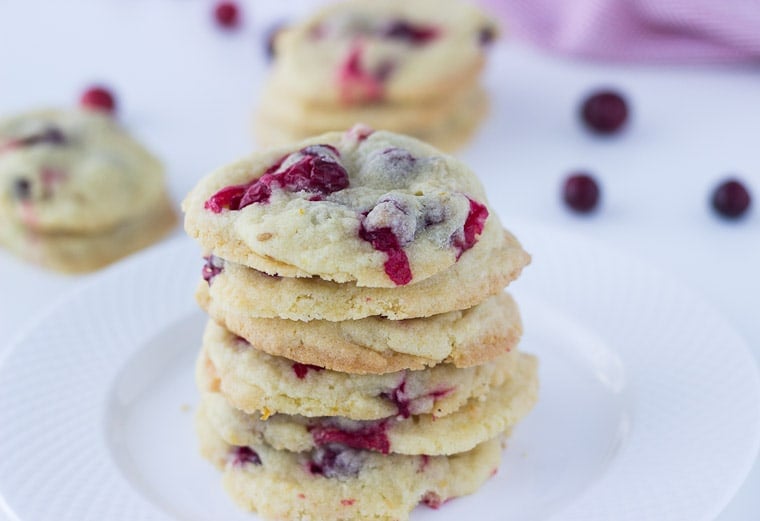 And don't forget to package your cookies in festive holiday bags when sending them off to friends and family.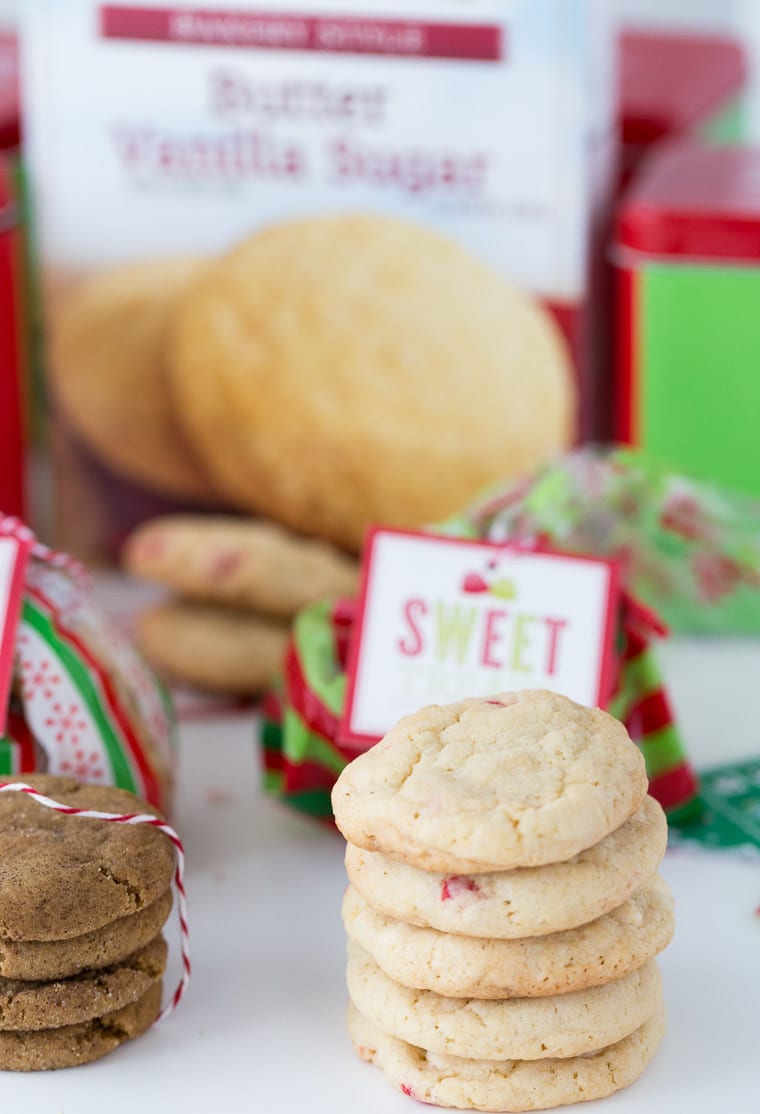 Happy Baking!!
Follow Krusteaz on Facebook, Twitter, and Pinterest for more recipe ideas and inspiration.