Pumpkin Spice Latte Ice Cream
This Pumpkin Spice Latte Ice Cream will cool you down and get you excited about the arrival of Fall!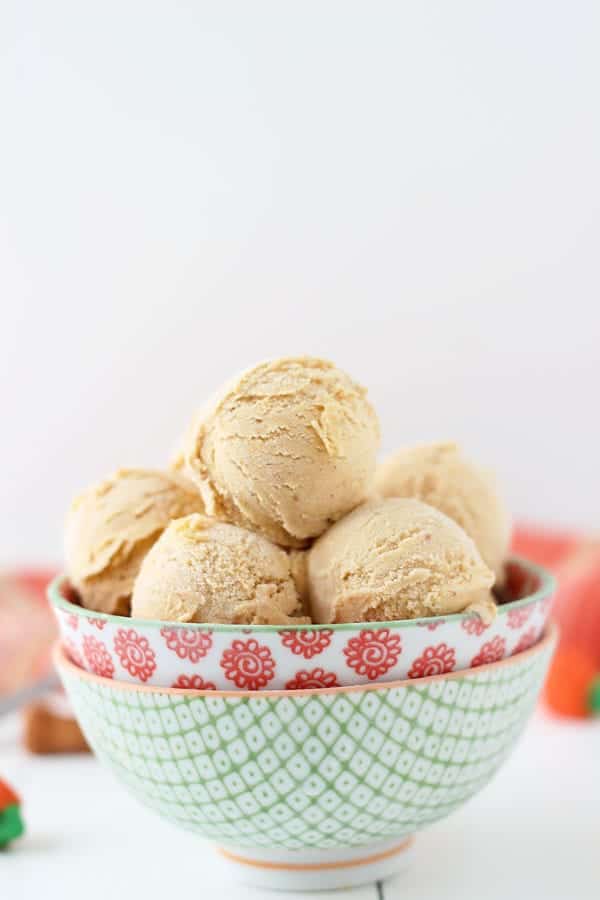 Yes, I opened the pumpkin can friends!! It's been so tempting since  post-labor day is the 'unofficial' start of Fall despite still being 89 degrees here today. I needed a refreshing cool treat to enjoy and since it's too hot to be sipping on Starbucks' pumpkin spice latte right now, I decided to make myself a pumpkin spice latte ice cream. Slurp up my pumpkin!! And cool down. Win win!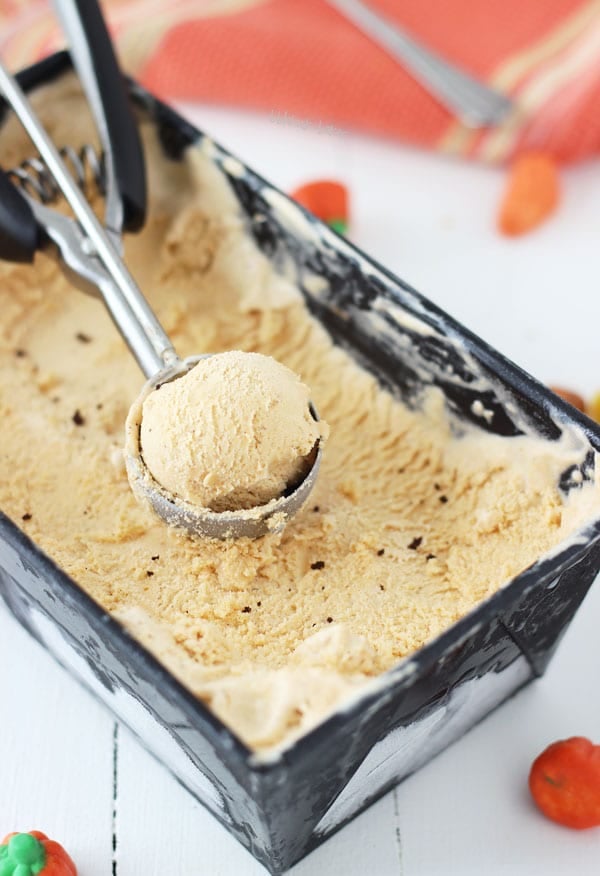 This is the perfect treat to curb your enthusiasm about the arrival of Fall and all the amazing things that come with it including and not limited to pumpkin, cinnamon, apples, hot chocolate and all things fall fashion!! While everyone is like "Oh my gosh, it's finally pumpkin time!", I am secretly screaming in my head when can I change my wardrobe out to all things sweaters, scarfs, blouses and boots? Oh boots!!! It's killing me that I can't wear my boots yet…but I guess the high 80 degree weather explains that. Very soon 🙂
Question: Would you be interested in some fashion posts around here? If you couldn't tell by my blog name, Blahnik Baker, I really love shoes and fashion and spend a lot of time getting excited about my wardrobe. I promise it could be more than just shoes! Please let me know what you think!!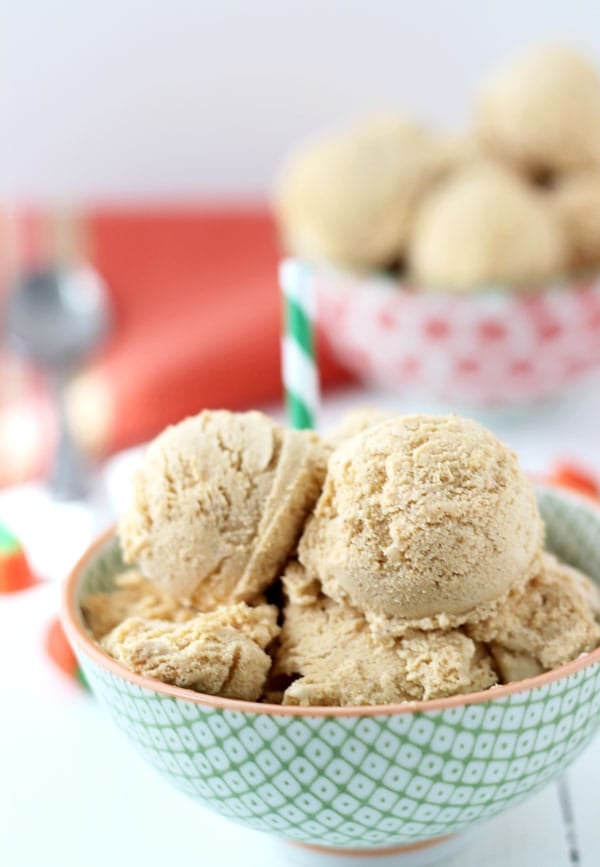 On another note, this PSL ice cream is going to give you your pumpkin fix and cool you down this weekend!! Let's enjoy what is left of the hot summer with a cool treat and yet get a taste of what is to come 🙂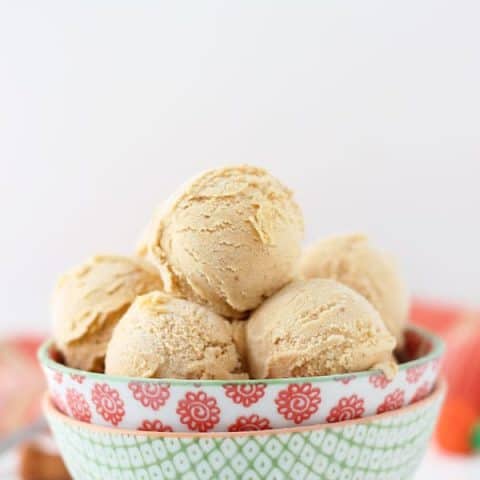 Yield: 4 cups
Pumpkin Spice Latte Ice Cream
This Pumpkin Spice Latte Ice Cream will cool you down and get you excited about the arrival of Fall! 
Prep Time 10 minutes
Cook Time 25 minutes
Total Time 35 minutes
Ingredients
1 cup whole milk, cold
2 teaspoons instant espresso
¾ cup granulated sugar
1 cup pumpkin puree
1 teaspoon cinnamon
¼ teaspoon nutmeg
¼ teaspoon ginger
A pinch of cloves
2 cups heavy cream, cold
1 teaspoon vanilla extract
Instructions
In a measuring cup, dissolve the instant espresso in milk. Whisk until dissolved. In a medium bowl, combine the milk mixture with sugar and whisk until sugar dissolves, about 1-2 minutes.
Whisk in pumpkin puree and mix until well combined. Add in the spices and mix well.
Stir in the heavy cream.
Turn on your machine and pour your mixture into freezer bowl. Let mix for 25-30 mins or according to your manufacturer's instructions.
Transfer ice cream to a freezer safe bowl and freeze for 3-4 hours or overnight.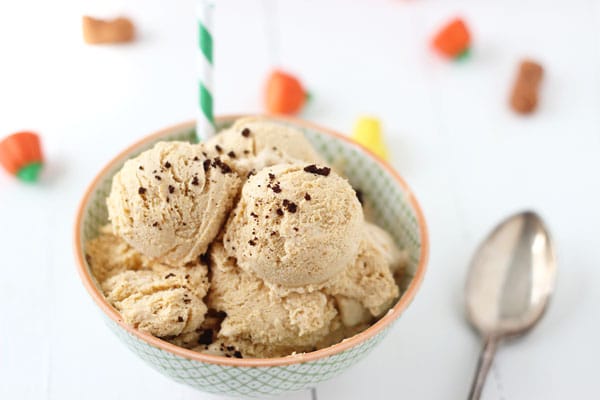 PS: I am not sure how much longer I can stay away from the apples!!! Local Upstate NY apples are rolling off the trees and a few hit me in the face already :O
More Ice Cream recipes you will LOVE:
 Blueberry Cheesecake Ice Cream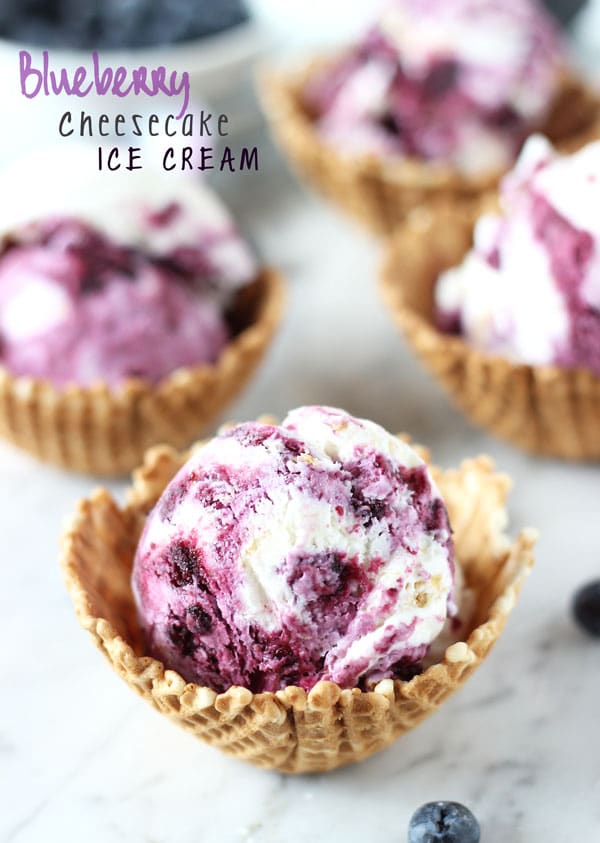 Funfetti Golden Oreo Ice Cream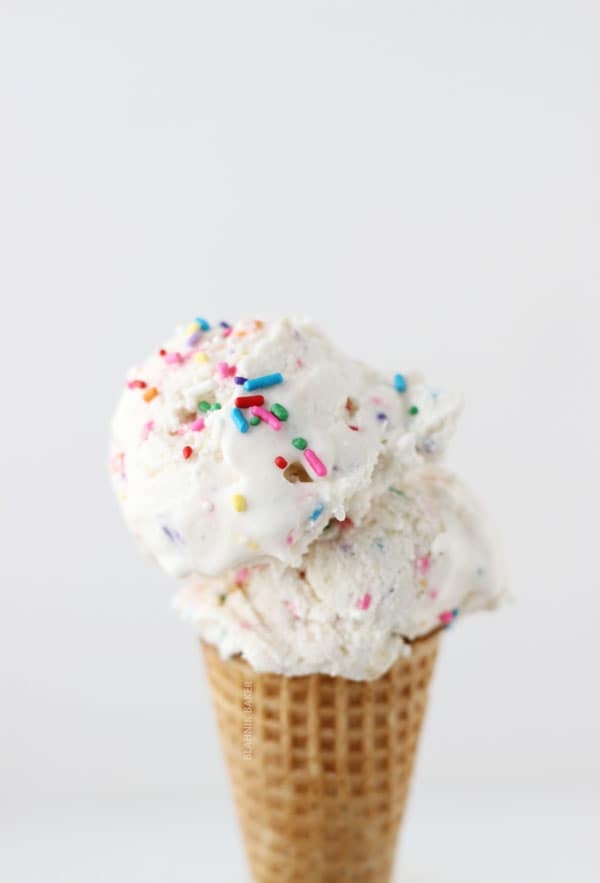 Coconut Raspberry Rhubarb Ice Cream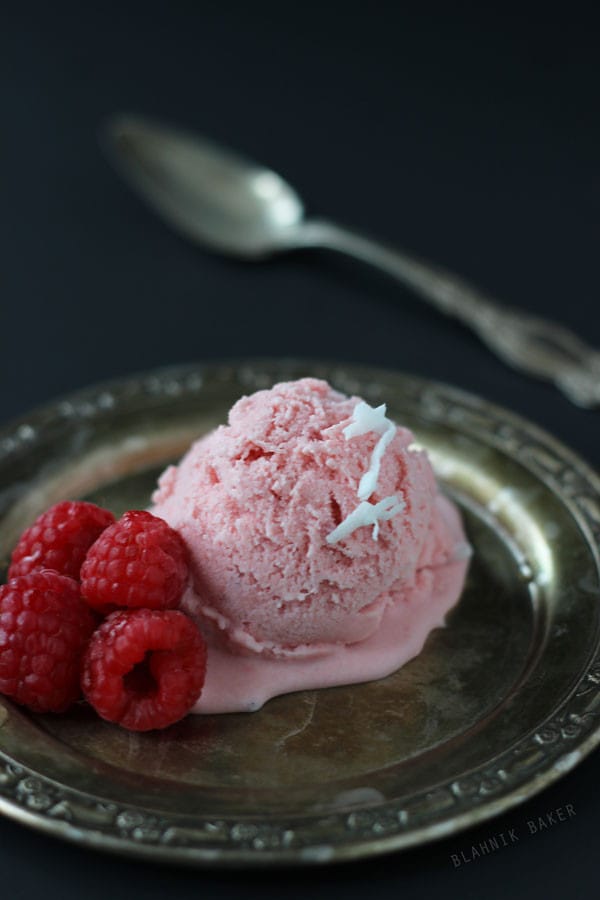 MAKING THIS RECIPE? Share it with us on Instagram using #aclassictwist so we can see what you are baking up in your kitchen!