Ranch Burgers
This post has been sponsored by Hidden Valley® and Glad®. All thoughts and opinions are my own.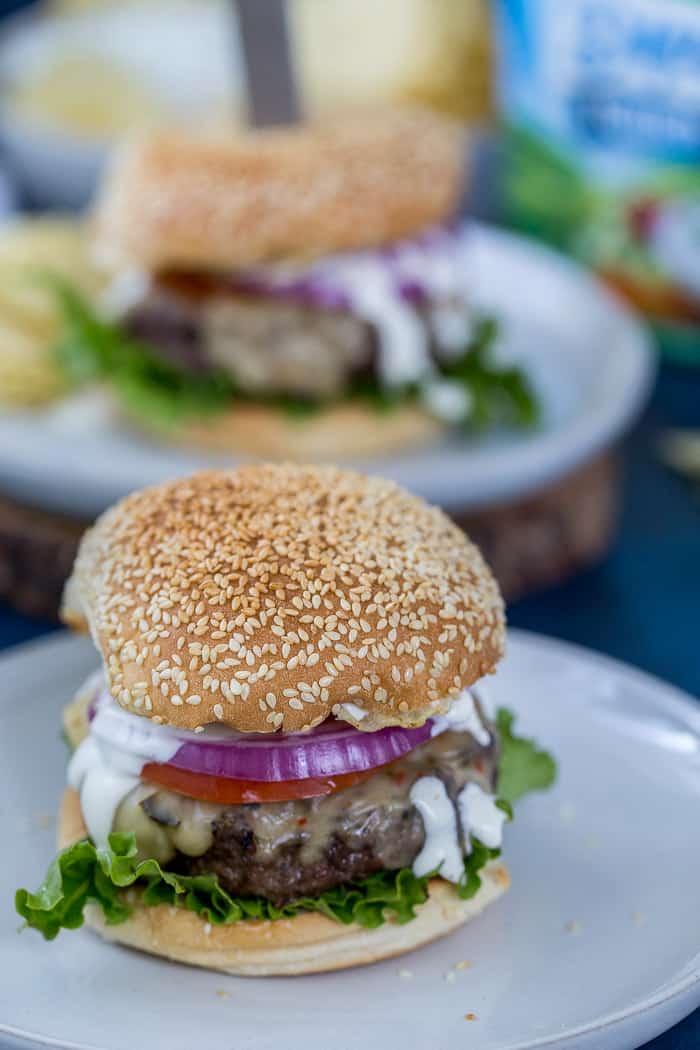 You guys, I am not going to lie, this summer is flying by so fast. We are already halfway through June and I feel like I haven't even started my summer bucket list. I just got back from back-to-back trips with one being Italy and I am still unpacking. Suitcases and laundry everywhere but we were able to fire up the grill over the weekend and started grilling all the things: beef kebabs, hot dogs, and burgers. Homemade burgers are just the best, as nothing beats a juicy loaded burger on a hot BBQ day. These Ranch Burgers were a recent favorite that my husband actually created.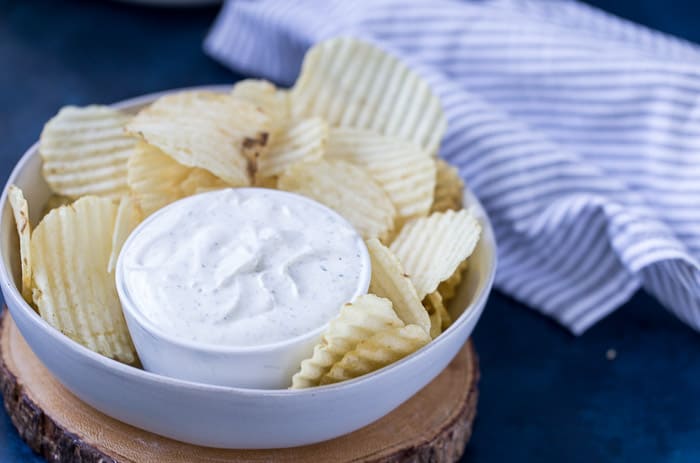 Sometimes the hubs think he is a recipe developer and I should say he gets it right every now and then. This peanut butter chocolate pie was his idea a few years ago (lining the graham cracker crust with melted chocolate was insanely good) and he is still proud of it. When it comes to the grill, I gladly hand over the reins to him. Recently, he decided it would a great idea to dedicate a whole burger recipe to ranch flavor. I must say I am a fan as this ranch burger is incredible!! Let me break it down for you.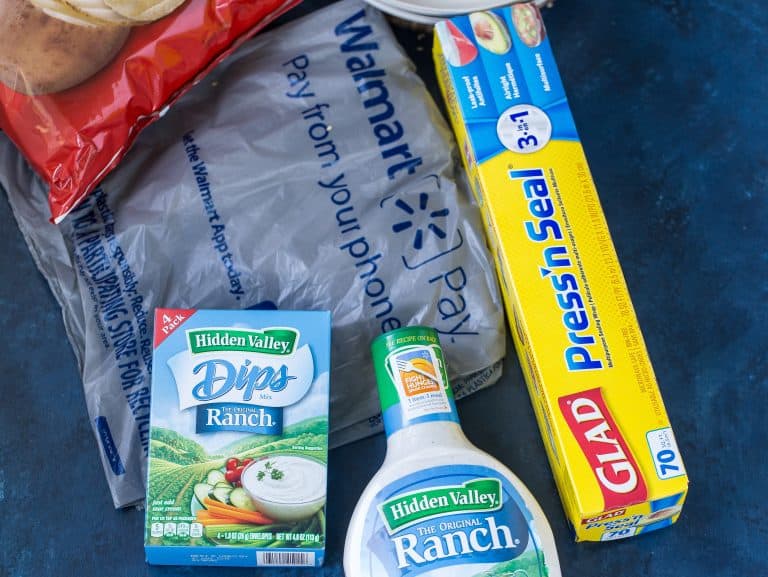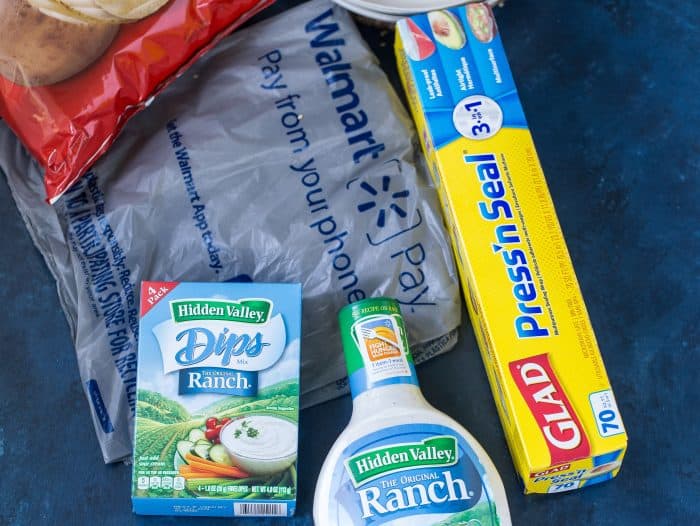 We picked up our favorite Hidden Valley ranch products from Walmart recently as we were planning a family get-together. I love getting a variety of salad dressings for toppings and everyone in our family loves classic Hidden Valley® Original Ranch® dressing. It's great on summer side dishes like pasta salad, fresh veggie salads and also burgers. I also grabbed a few of the Hidden Valley® Dry Dips Packets for a quick dip to go with a vegetable platter (I love bringing these to last-minute picnics we are invited to). We also grabbed a roll of Glad® Press 'n Seal® to keep all of our ingredients fresh. This stuff is perfect for covering up a to-go appetizer, too!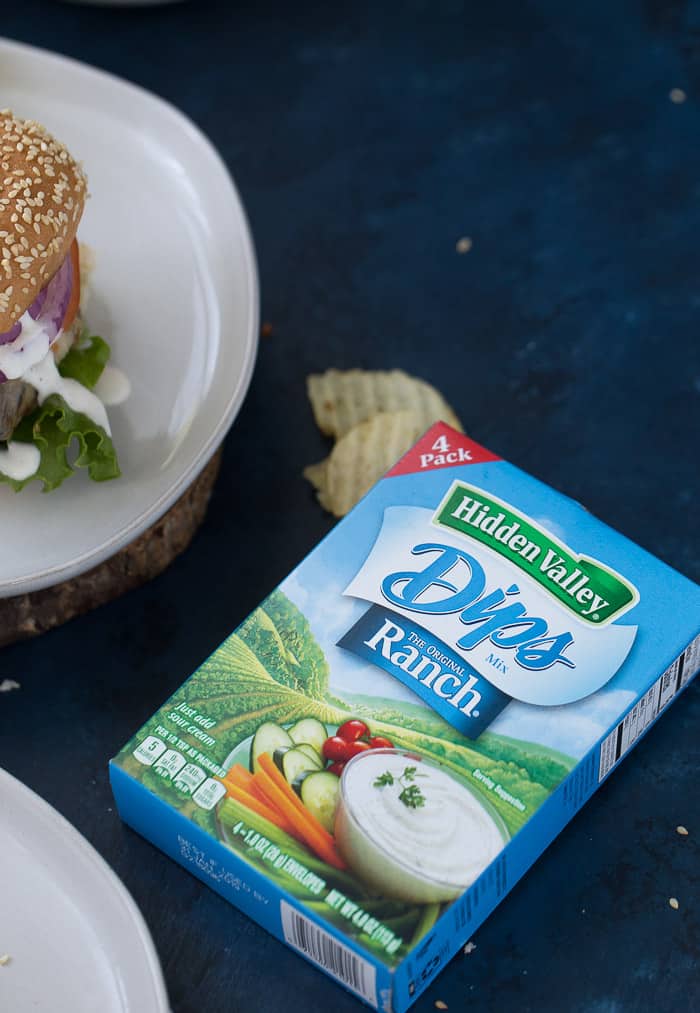 The hubs decided to use some of the dry dip in the burger meat. He makes his own patties most times so every now and then he experiments with flavors. This experiment paid off big time. It gave the burgers a true ranch flavor and it was amazing. Once cooked, I topped the burgers with the usuals (lettuce, tomatoes and red onions) along with some potato chips (optional) for the crunch factor and a drizzle of Hidden Valley Original Ranch dressing.
Seriously one of the best burgers we've made. You have to try it soon. They would be perfect for your next summer occasion and I am sure Dad would love it on his special day.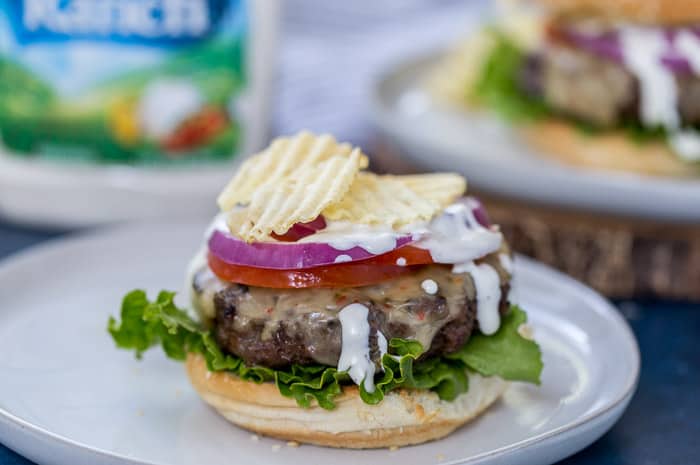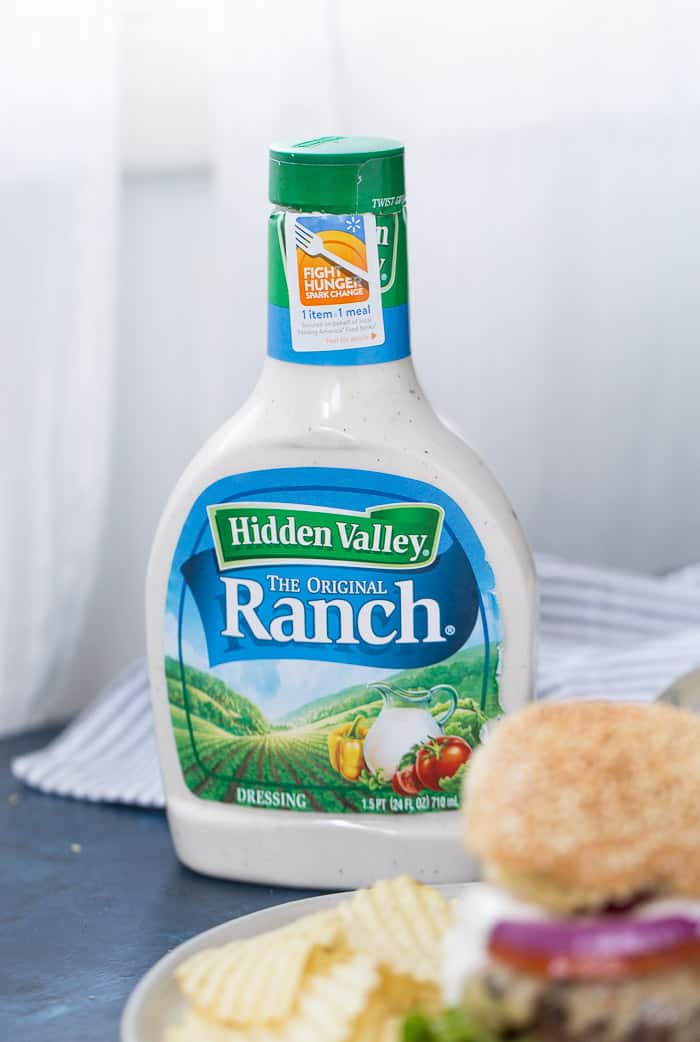 Talking about summer occasions, I can't wait to get started on my bucket list and actually slow down to enjoy this nice weather. First up on our list is our annual strawberry picking right after another trip to Boston. Oiee, I've got to unpack.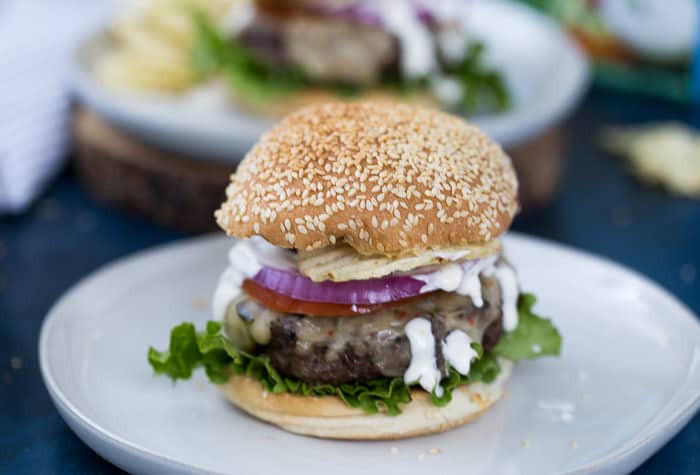 For a quick summer appetizer, don't forget to grab Hidden Valley Dry Dips Packets for a delicious dip that goes well with a fresh veggie tray. Easy peasy. Just be sure to wrap your appetizer tray in reliable Glad Press 'n Seal for easy transport. You can find all of these great products for your summer occasions at your local Walmart.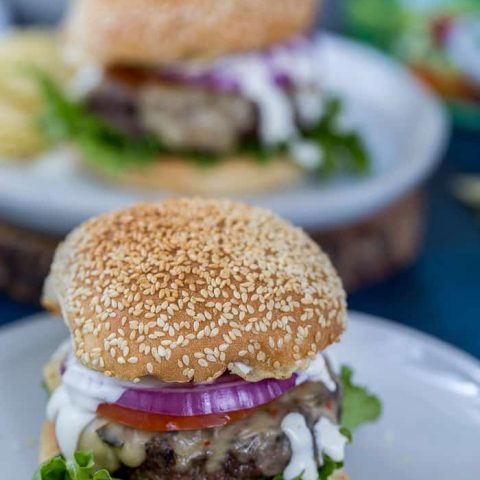 Yield: 4 burgers
Crunchy Ranch Burgers
These ranch burgers are bursting with flavor! Adding dry Ranch seasonings to the burger patties, these juicy burgers are perfect for your summer.
Prep Time 30 minutes
Cook Time 10 minutes
Total Time 40 minutes
Ingredients
For Burger:
1 pound ground lean beef
1 tablespoons of the content of Hidden Valley® Dry Dips Packet
Toppings:
butter-toasted sesame rolls
sliced cheese
fresh lettuce
sliced ripe tomatoes
sliced red onions
Hidden Valley® Original Ranch® dressing
A handful of potato chips
Instructions
Season beef with Hidden Valley dry dips packet. Divide into 4 equal portions. Form each portion loosely into a ¾" thick burger.
On a heated grill or medium saucepan over medium heat, cook the burgers until burger is no longer pink, about 6-8 minutes on each side.
Top each burger patty with a slice of cheese and cook until just melted. Remove from grill and place on bread rolls.
Top the buns with a generous drizzle of Hidden Valley Ranch Original, lettuce, tomato and onions. Pile on the potato chips and top with the buns. Serve immediately.
Serve immediately.