Skillet S'mores Cookie
This Skillet S'mores Cookie recipe is made in partnership with Krusteaz.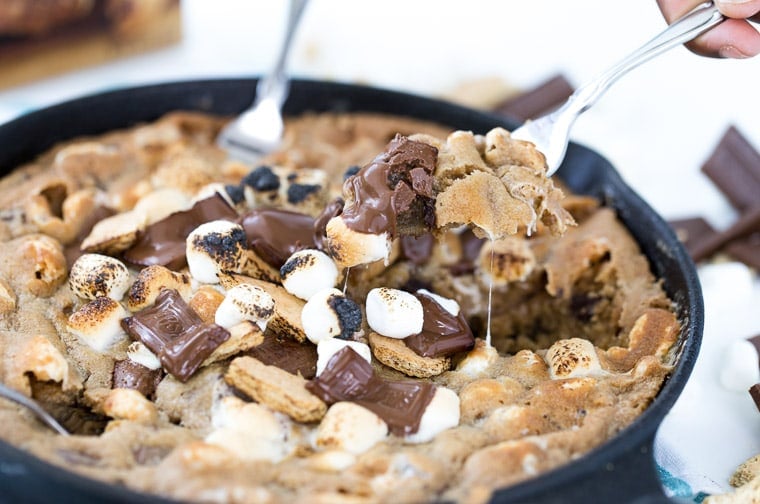 I may have caught the s'mores bug! After these s'mores cupcakes earlier in the week, I had to share with you this skillet smores cookie I whipped up with Krusteaz last week. I've been baking away everything summer and just want to eat all things smores and berries. The berries are coming next week 🙂
This is my first skillet cookie experience and I am not sure why it took me so long to get onboard. It's so easy and perfect for a small gathering. Plus, its one more way to use my cast iron.
For this skillet smores cookie, I used Krusteaz's triple chocolate chunk cookie mix for the base. It's my favorite cookie mix and knew the chocolate chunks will be a good base for this recipe. I added a few graham crackers to the cookie dough and topped it with some mini marshmallows.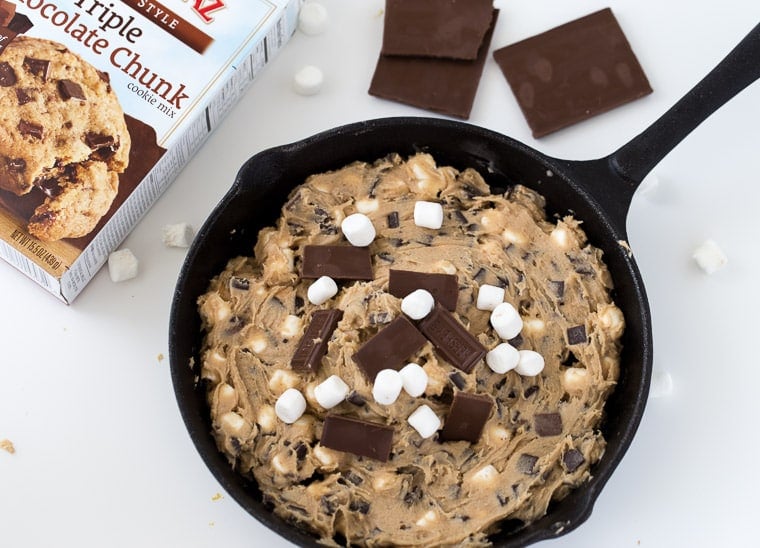 The rest is just baking the cookie in the cast iron until crispy on the outside and gooey on the inside. Just a gooey perfection!! I love that you can have your campfire delight without the camp fire or woods 🙂 My kind of camping! But if you do want the campfire, then just cook the cookie over your campfire.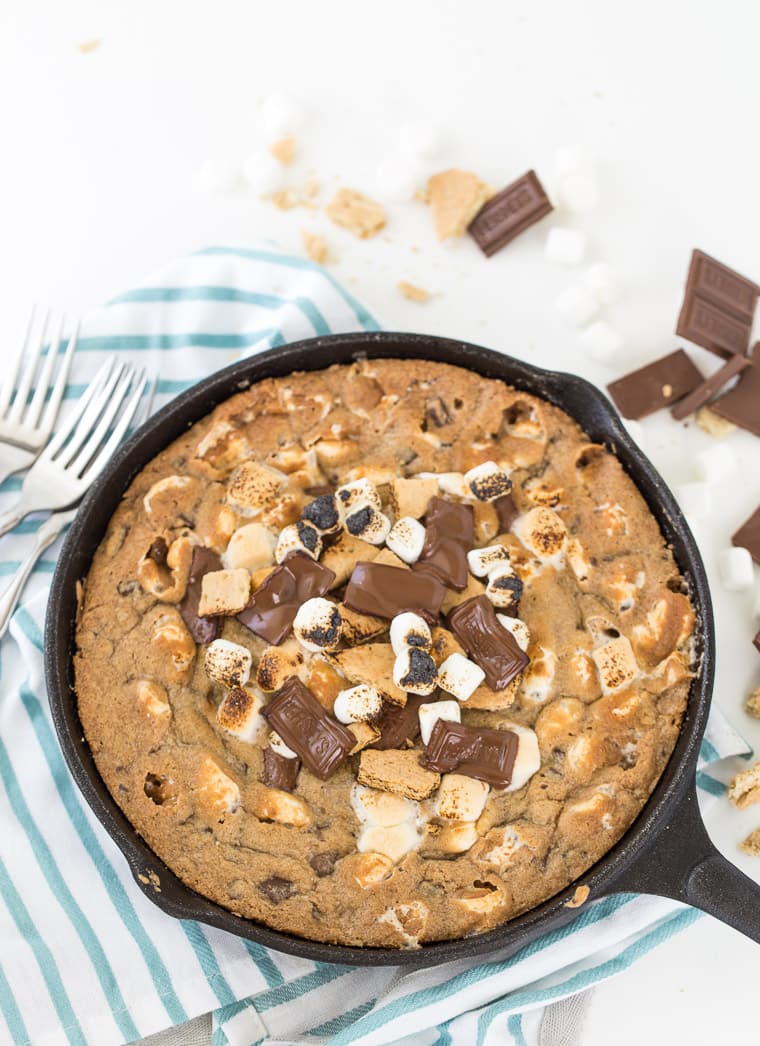 Grab the recipe for this skillet smores cookie over on Krusteaz.com where I am sharing it with their readers.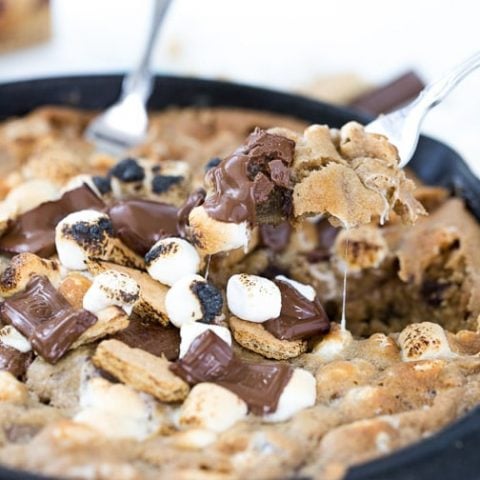 Yield: 8-10 servings
Skillet S'mores Cookie
Prep Time 20 minutes
Cook Time 45 minutes
Total Time 1 hour 5 minutes
Ingredients
1 package Krusteaz Triple Chocolate Chunk Cookie Mix
½ cup unsalted butter, softened
1 large egg
1/3 cup mini marshmallows
2-3 graham crackers, crumbled
Instructions
Find the full instructions over on Krusteaz.com
I am sharing this recipe in partnership with Krusteaz, for whom I am proud to be a brand ambassador. As always, all opinions are 100% mine. For more recipe ideas and inspiration, follow Krusteaz on Facebook, Twitter and Pinterest.