Strawberry Lemonade Pound Cake
Thank you Krusteaz for sponsoring this summer strawberry lemonade pound cake recipe!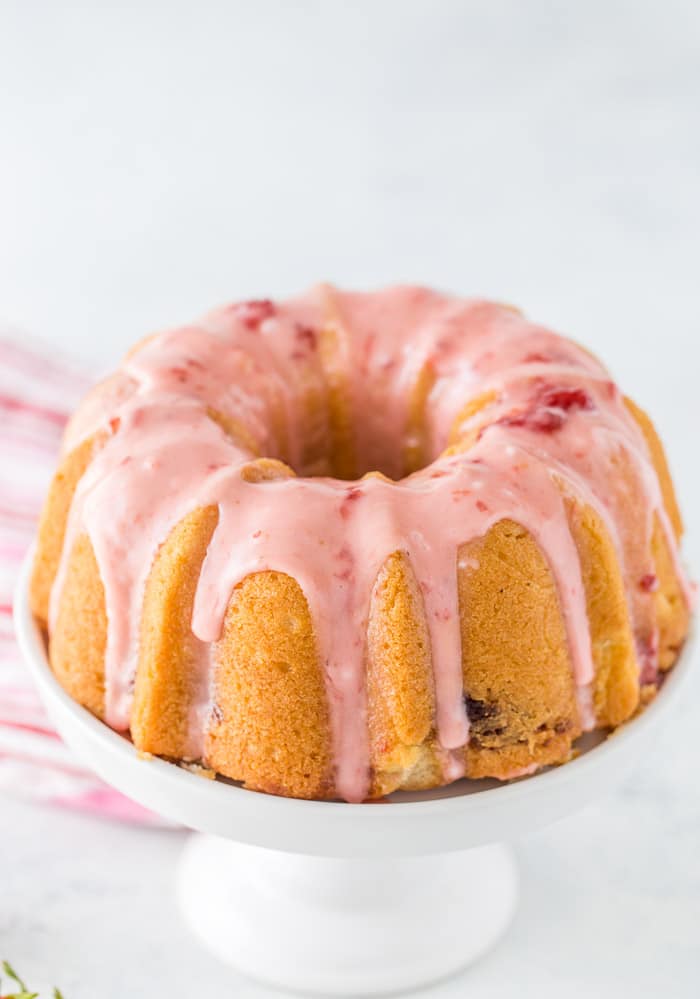 One of summer's classic flavors = strawberry lemonade. So far this summer, I've whipped up these strawberry lemonade cupcakes and made a batch of this strawberry lemonade refresher for several gatherings. I'm adding to the collection this strawberry lemonade pound cake while celebrating the start of another year of partnership with Krusteaz.
My husband introduced me to Krusteaz almost 8 years ago when we were dating. He LOVES their waffle mix and is the only one he would buy. Back in the dating days when breakfast in bed were still a thing (ahem, can you tell the honeymoon phase is already gone?), he would always make waffles topped with a strawberry cream. One of my favorites breakfast to date. Naturally, when Krusteaz reached out to me two years ago about being an ambassador, I said yes. I've been transforming my favorite Krusteaz mixes since then.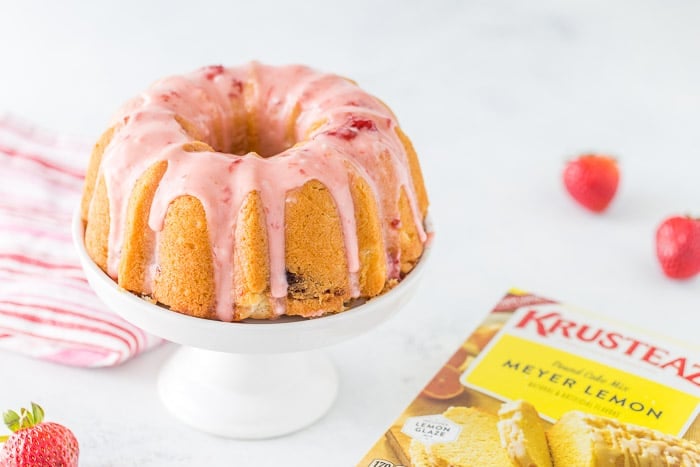 This strawberry lemonade pound cake uses one of my ultimate favorite mixes, the meyer lemon pound cake mix. It's seriously the best pound cake you can get in 5 minutes of work. It's moist, crumbly and oh so melty in the mouth. I've used it in this Easter coconut lemon bundt cake and you can see it here too in it's unaltered state – meyer lemon pound cake. It's a great starter for any lemon lover.
This cake starts with the box mix batter, adds a little bit of lemonade to that batter and swirls in fresh strawberry compote for the juicy berries in each bite. Once baked, a sweet strawberry glazed is used to finish off this beauty. It's everything a summer cake should be. Light, bright and delicious. You need this strawberry lemonade cake in your life. Make it happen soon!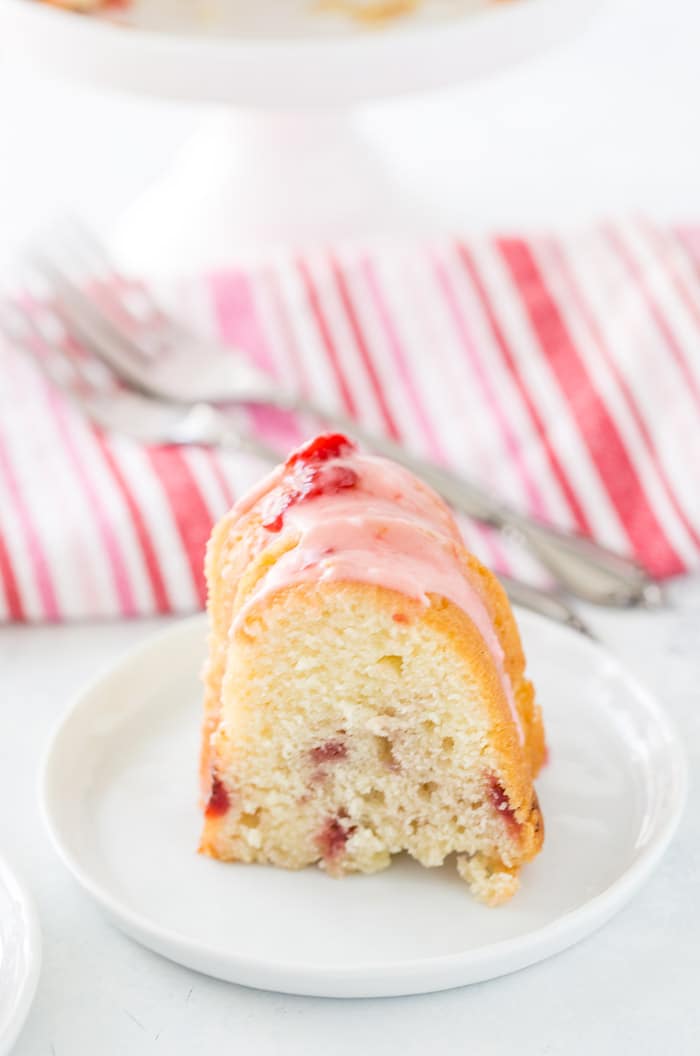 Grab this must-have summer recipe over on Krusteaz.com where I am sharing it with their readers too. And watch out for more delicious transformations of Krusteaz box mixes over the next few months.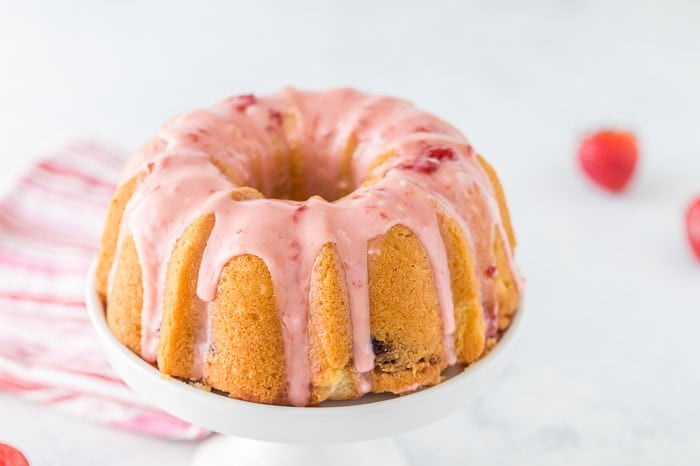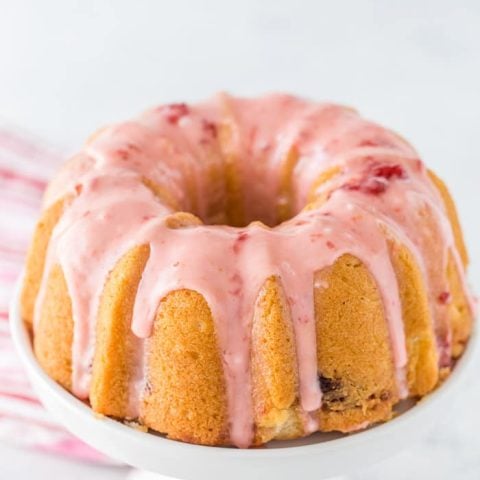 Yield: 1 6-inch pound cake
Strawberry Lemonade Pound Cake
A luscious sweet lemon pound cake is infused with strawberries and topped with a strawberry glaze. It's a must-have this summer for all lemon lovers.
Prep Time 20 minutes
Cook Time 45 minutes
Total Time 1 hour 5 minutes
Ingredients
1 package Meyer Lemon Pound Cake Mix
1 cup water
¼ cup lemonade
10 tablespoons butter, melted
3 tablespoons strawberry compote
For the glaze:
Lemon glaze mix (included in mix)
1 tablespoon water
1 tablespoon strawberry compote