White Chocolate Raspberry Mousse
Take a classic vanilla bean mousse and add in white chocolate and raspberry sauce to make an extra special Valentine's Day dessert!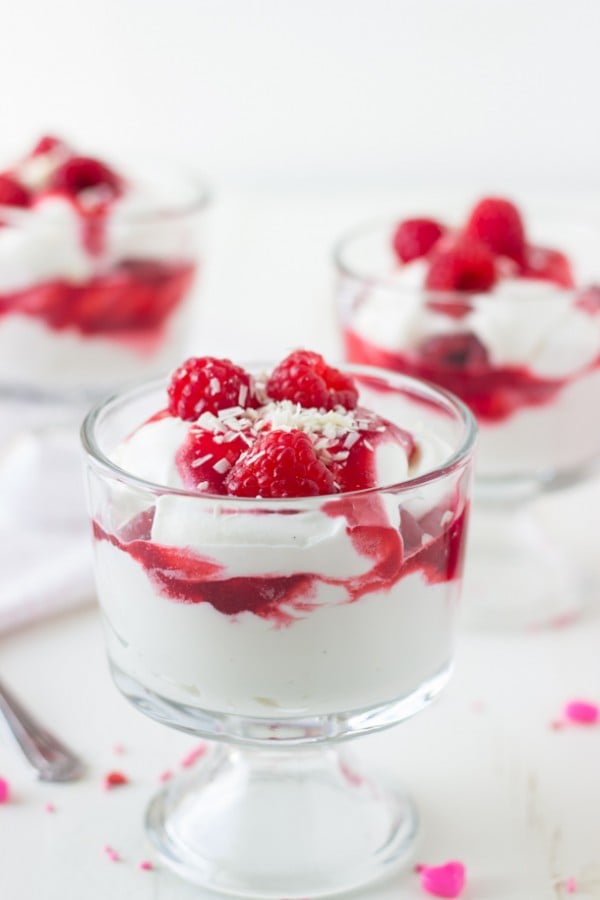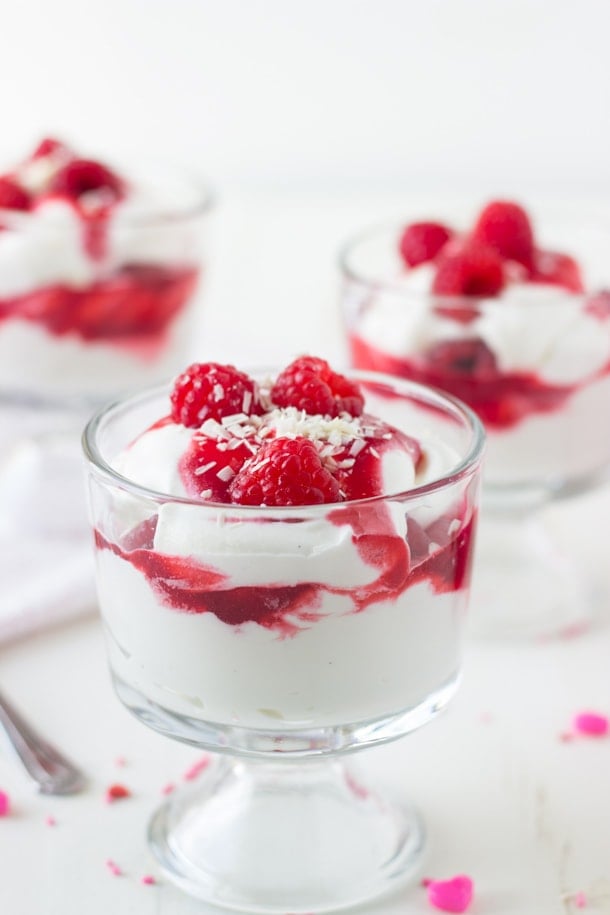 Happy Friday friends! This has been a good week! I feel like I accomplished a lot in lab. For once my experiments worked, got some good results which made me happy.
Anyway, let's get the party started for these white chocolate raspberry mousse cups. It's a week away from Valentine's Day and we need more desserts in our life (am I right?).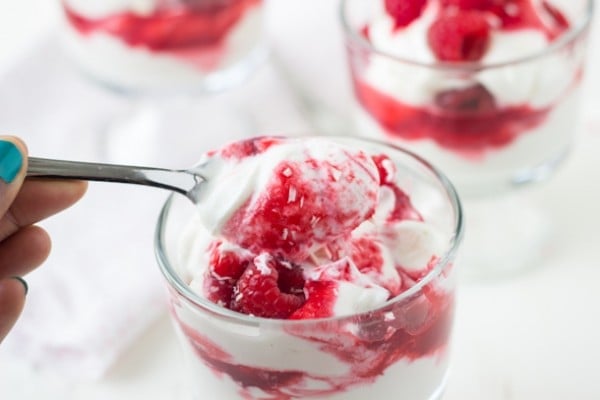 Light and airy mousse is one of my favorite easy desserts to whip up when we are having company. Heck, just for us sometimes. It's quick, creamy and most times so pretty. For this white chocolate raspberry parfait, I whipped up a vanilla bean mousse with some melted white chocolate folded in. It's just so rich and delicious. Add a ripple of fresh raspberry sauce and some raspberries and you have yourself a beautiful mini dessert.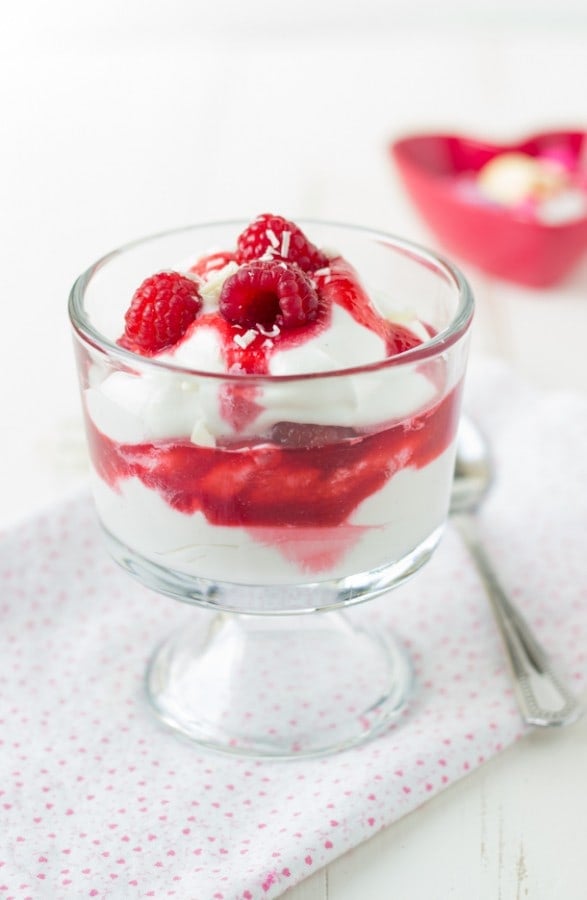 These will be great for any dinner party, special Valentine's Day dinner or just when you feel like a creamy good dessert!

White Chocolate Raspberry Mousse
Author: Blahnik Baker
Yield: 6 servings
INGREDIENTS
For the Raspberry Sauce:
1 ½ cups raspberries
3 tablespoons sugar
1 ½ teaspoon fresh lemon juice
For Mousse:
4 ounces white chocolate, chopped
2 cups heavy cream, divided
3 tablespoons powdered sugar
1 teaspoon vanilla extract
1 cup raspberries
Shaved chocolate for topping
DIRECTIONS
To make sauce: In a small saucepan, combine the raspberries, sugar and lemon juice. Bring to a simmer over medium-high heat, mashing the berries with a spoon. Remove from heat and press through a fine-mesh sieve using the back of a spoon. Collect sauce in a bowl. Refrigerate until cold.
For mousse: In a microwave safe bowl, combine white chocolate and ¼ cup heavy cream. Microwave in 30 seconds intervals, stirring in between until chocolate is melted.
In a large bowl, beat the rest of the heavy cream with a mixer on medium high speed until foamy. Add in powdered sugar and vanilla extract. Beat until soft peaks form. Remove about a cup (eye-ball it) of the whipped cream mixture and whisk into the melted chocolate. Fold in the rest of the whipped cream into the chocolate until combined.
Divide half of the mousse among 6 small glasses or ramekins. Top with each with a tablespoon of raspberry sauce and a few raspberries. Top with remaining mousse, sauce and raspberries. Sprinkle with shaved white chocolate. Refrigerate until cold, at least 30 minutes before serving.
ZAINAB'S NOTES
Adapted from FNM