Chocolate Chip Muffins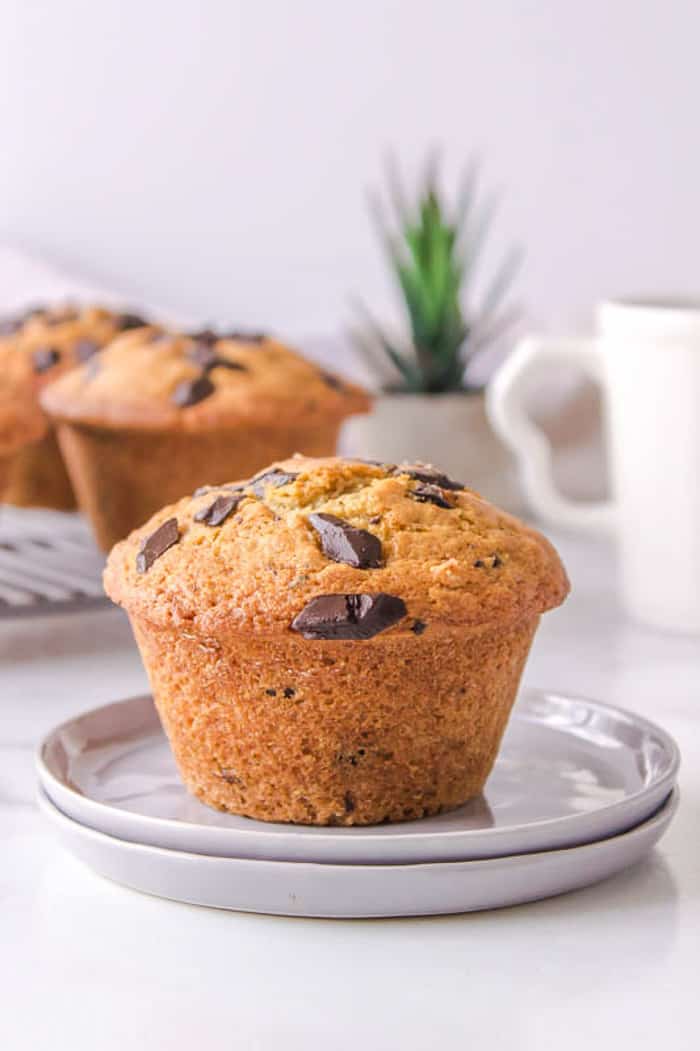 Hey there everyone!
When you think of your favorite breakfast foods, what comes to mind? Is it a healthy meal or something a little more on the sweet side? I would love to sit here and say I go for a bowl of oatmeal or a smoothie for breakfast every day, but who am I kidding? Dessert for breakfast is the way I like to start some days. So with that being said, allow me to introduce you to these Chocolate Chip Muffins. They are the perfect breakfast treat and honestly a great after-school snack too.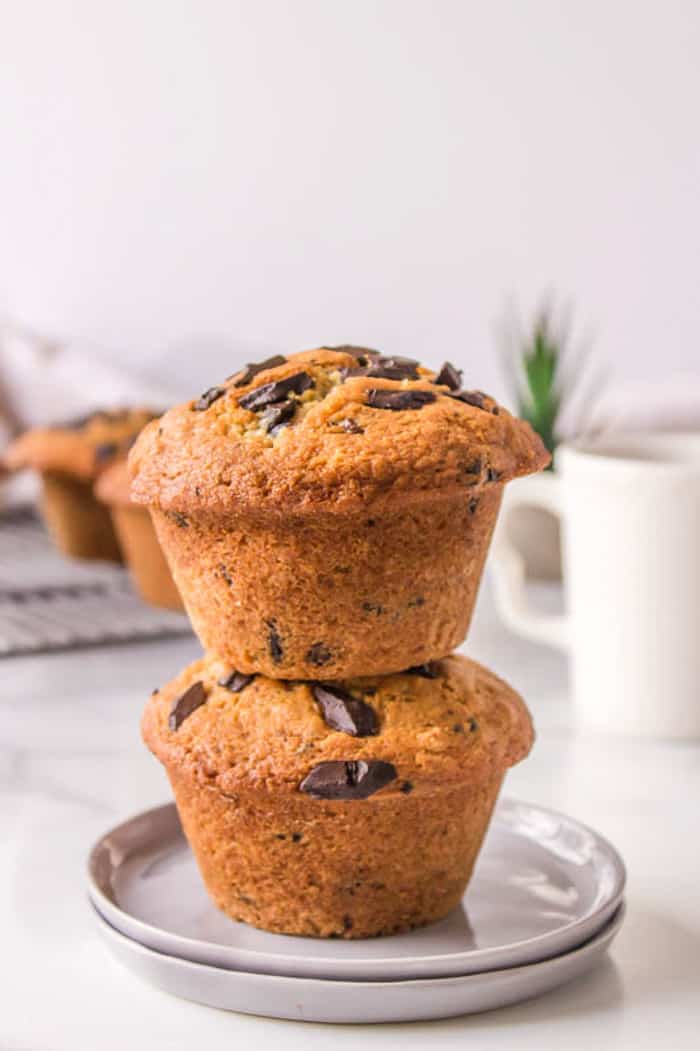 I know it can be easy just to grab a pack of little Debbies muffins from your kid's stash while running out the door, but we are adults now and deserve an adult-sized breakfast. One that you know what ingredients are in it and fills you up for the day ahead. Not to mention the extra boost you will get from the espresso powder infused into these treats (PSA: skip the espresso if you are giving it to kids!). These Chocolate Chip Muffins are super moist and exploding with rich chocolatey flavor. The chocolate chips melt perfectly, so you get that sweet surprise with every bite.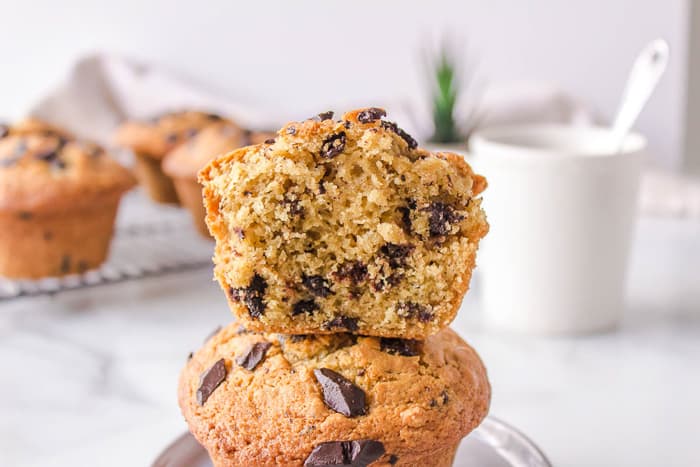 Not a chocolate lover? I have similar muffin recipes: Lemon Poppy Seed Muffins, Banana Nut Muffins, Blueberry Coffee Cake Muffins, and so many more.
Now that I have grabbed your attention let's get started with baking these delicious Chocolate Chip Muffins.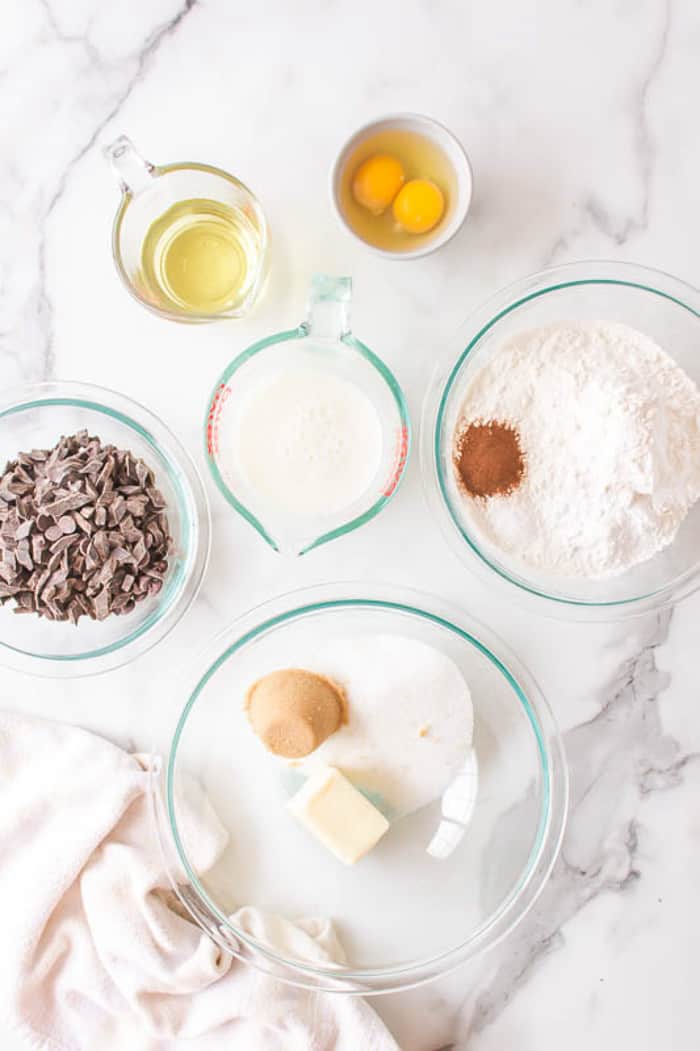 In a large mixing bowl, you want to cream together the butter and sugar. Do this either in a stand mixer or by hand until both ingredients are just combined.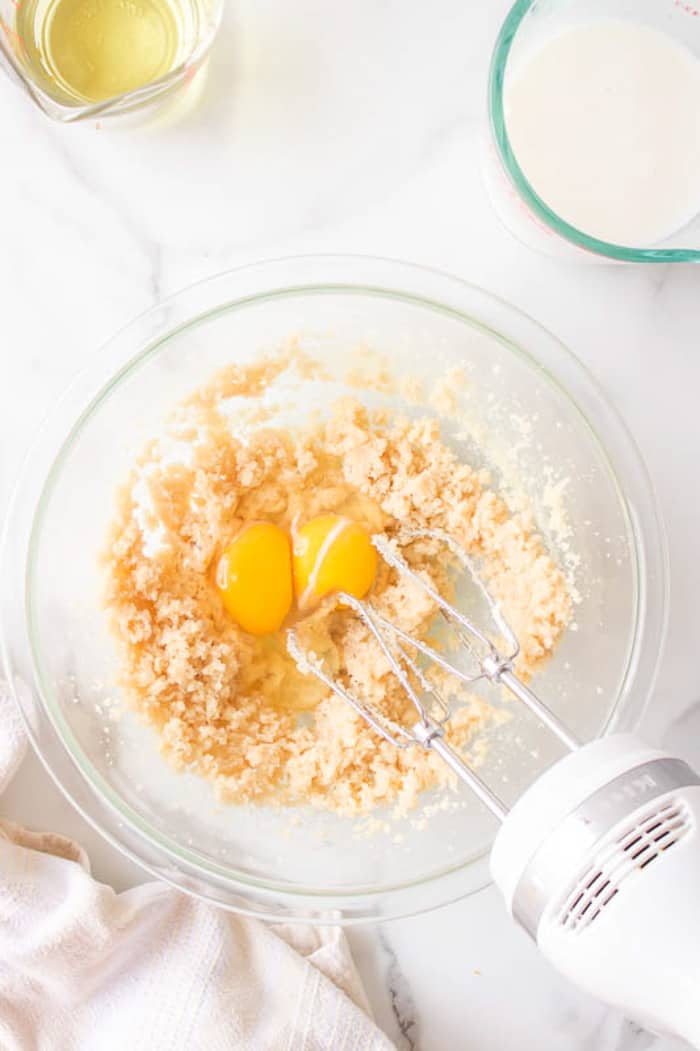 Combine all the wet ingredients.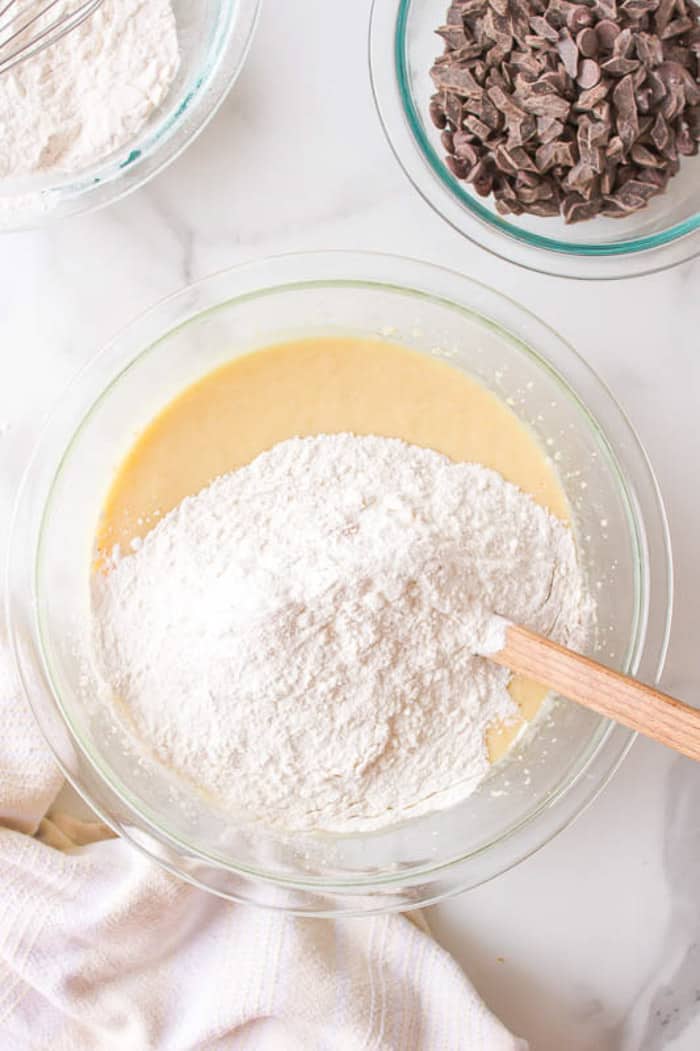 Add in the dry ingredients and fold together with a rubber spatula. It works best to avoid the batter sticking to it. Do not thoroughly mix everything. We need some of the dry ingredients to stay dry for this next step.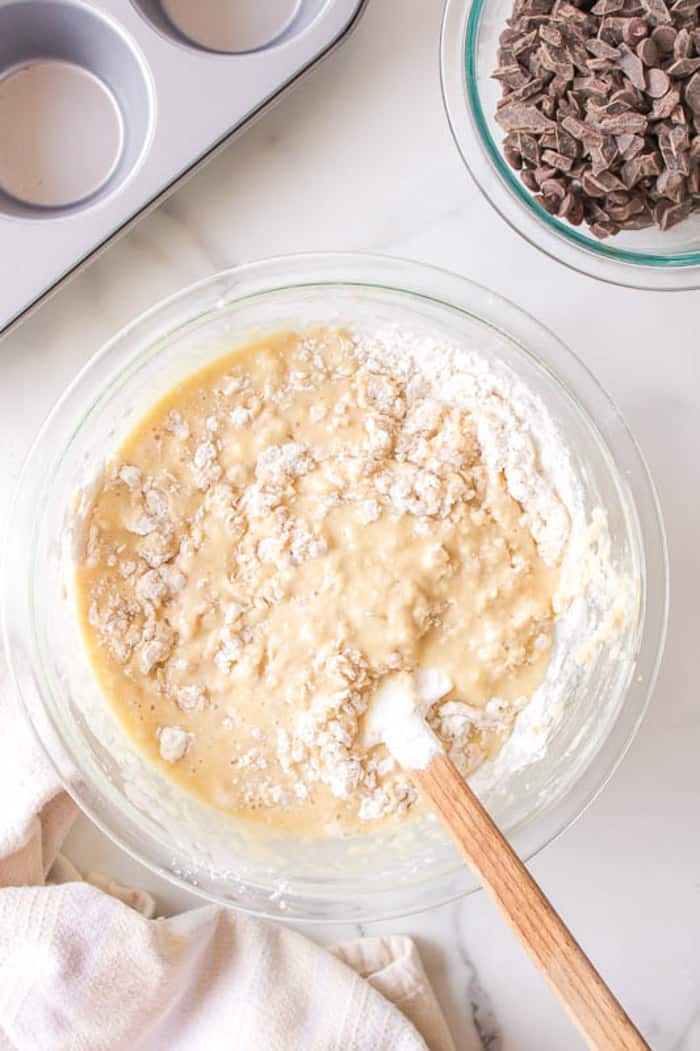 With the batter not thoroughly mixed, fold in your delicious chocolate chips. DO NOT OVERMIX. Gently fold everything together a few times until the chips are dispersed evenly.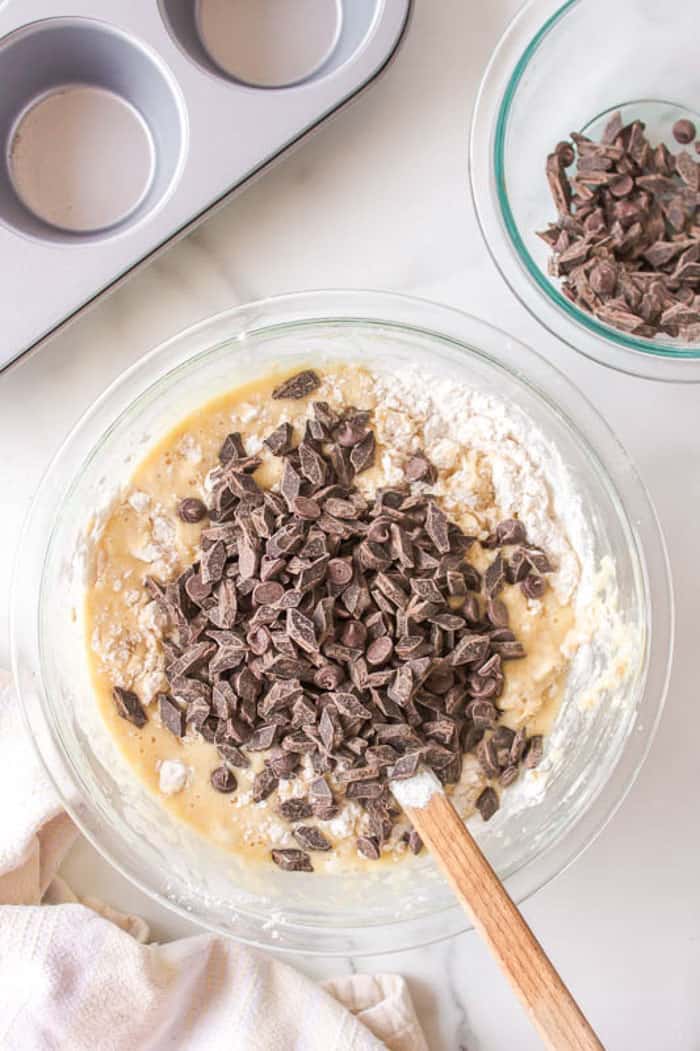 Let your batter sit for 2-3 minutes. Doing this will allow the flour some time to absorb the liquid and make for a thicker consistency when you bake the muffins.
We are almost ready to bake!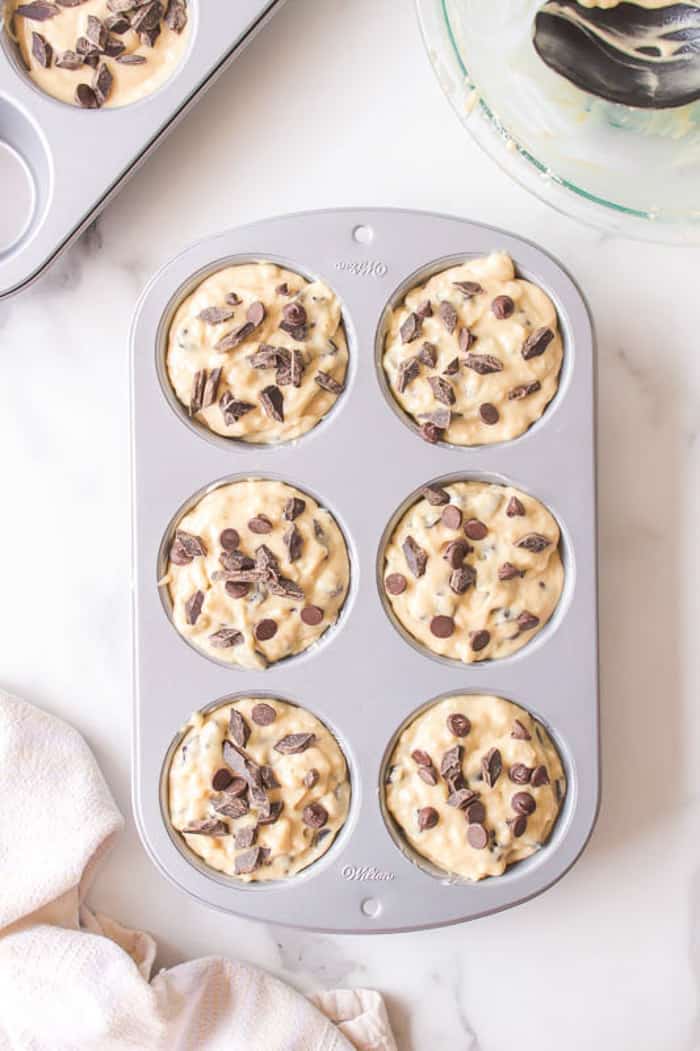 Pour the batter into your muffin tins to the brim. Top with an extra sprinkle of chocolate chips for an extra kick of sweetness.
Place your muffin trays in your preheated oven for 5 minutes. After that, turn the temperature down to 350 degrees F for an additional 20 minutes.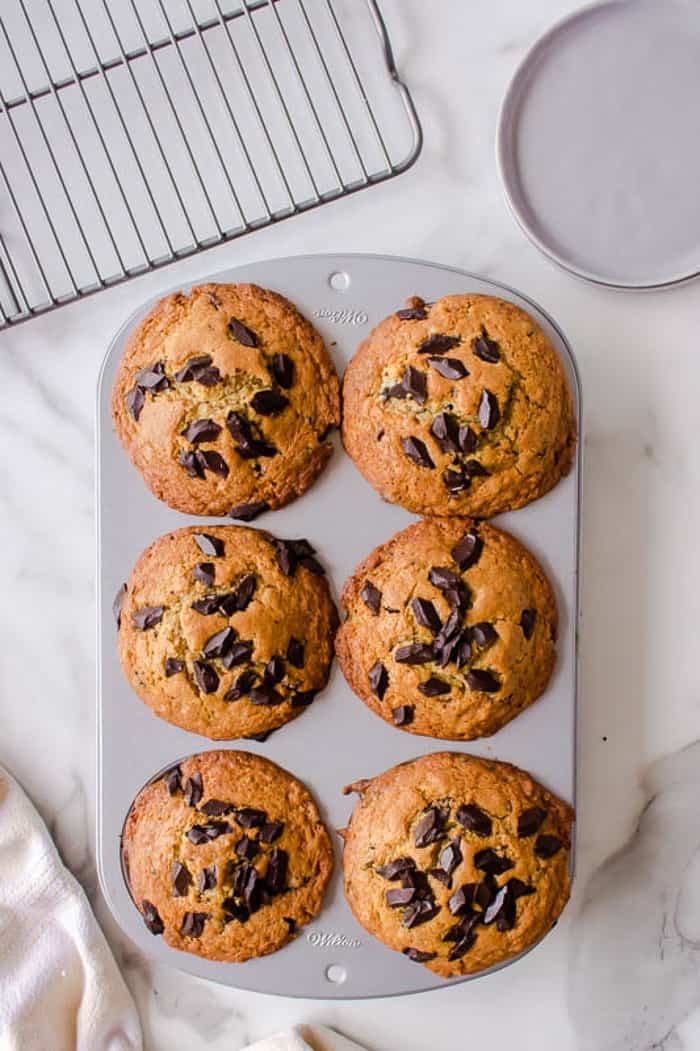 Serve warm with your favorite morning beverage, and you are ready for the day! Need a little pick me up? Make a muffin for lunch or as a mid-day snack, and you are prepared to tackle whatever comes your way. The espresso is faint but adds a robust flavor to the muffins balancing super sweet chocolate and sugar. These Chocolate Chip Muffins are the all-around perfect breakfast and will ensure you start the day off with a smile.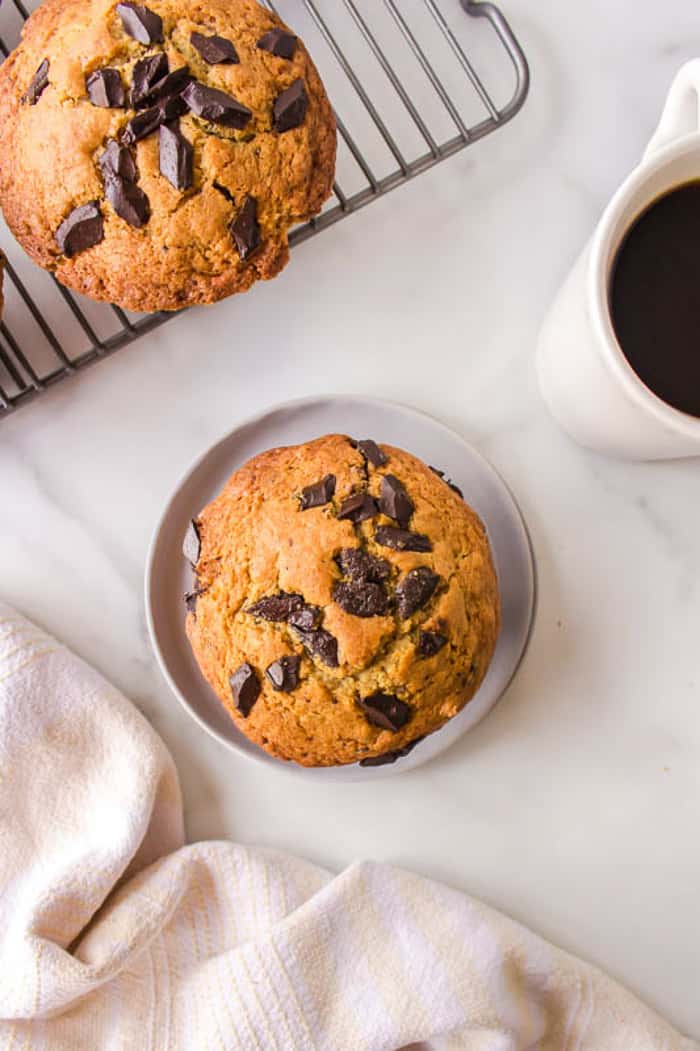 Do you plan on making these? Make sure to tell me how you like them in the comment section below. If you share across social media, use the hashtag #aclassictwist.
Have an excellent day baking :-).
Frequently Asked Questions:
Can I use any kind of oil in the muffins?
Yes, any type of neutral oil will work.
Can I make these muffins in a small muffin tin?
Yes, these muffins can be made in a smaller tin, thus resulting in more, but smaller muffins.
Why do I need to let the batter sit?
Allowing the batter to sit will allow it to rest and the flour to begin absorbing the liquid, thus forming a thicker consistency.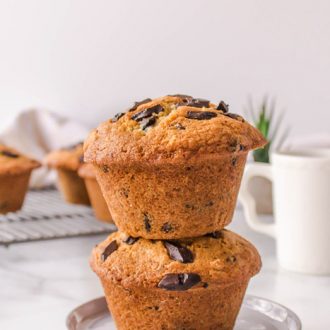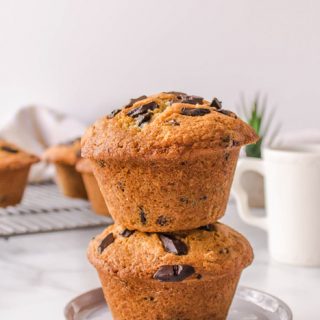 Yield: 6 jumbo muffins
Chocolate Chip Muffins
Homemade chocolate chip muffins are moist, sweet, and filled with dark chocolate chunks.
Ingredients
5 tablespoons room temp unsalted butter
¾ cup granulated sugar
¼ cup brown sugar packed
2 eggs
½ cup canola oil
½ tablespoon vanilla extract
1 cup buttermilk
2 ½ cups flour
½ teaspoon kosher salt
1 teaspoon espresso powder
3 teaspoons baking powder
½ teaspoon baking soda
1 ½ cups semi-sweet chocolate chips + 2 tablespoons to put on top
Instructions
Preheat the oven to 425 degrees. Prepare a jumbo muffin tin generously with cooking spray or parchment paper. Set aside.
In a large mixing bowl cream together butter and sugar with a stand or hand mixer until just combined. Add in eggs and cream again until combined. Add in canola oil, vanilla and mix again. Once that is combined add buttermilk and mix the liquids once more.
In a separate mixing bowl whisk together flour, baking powder, baking soda, espresso powder, and salt. Add dry into the wet ingredients and fold gently a few times with a rubber spatula. While there are still dry ingredients throughout the batter add in chocolate chips and fold again a couple of times. DO NOT OVERMIX.
Allow batter to sit for 2-3 minutes. Once it has sat add the batter to the muffin tin filling to the top. Top each muffin with a sprinkle of chocolate chips. Bake at 425 degrees for 5 minutes and while leaving muffins in the oven bake at 350 degrees for 20 minutes.
Enjoy!