Banana Nut Muffins (GF, Vegan)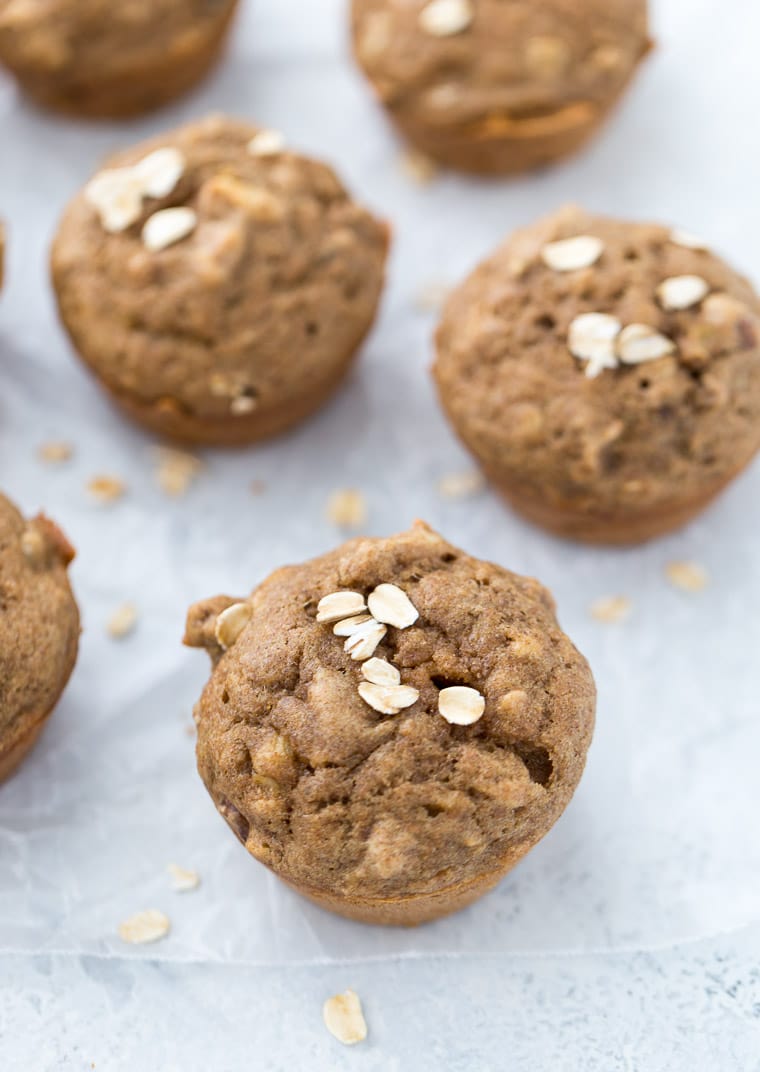 This is the third week of the year. How are you doing with your New Year resolutions? Are you still making good choices? Eating healthier? Getting as much exercise as possible? I hope so! I have an easy breakfast recipe for you today to help you along. These banana nut muffins are healthier with a good dose of whole grain and fiber, no processed sugar and is dairy-free and gluten-free. It makes for a great breakfast or mid-afternoon snack.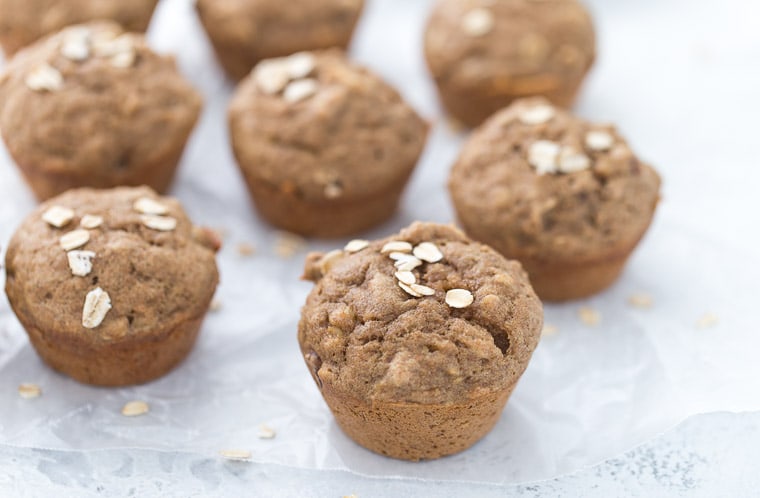 In my busy working mom day, breakfast is the most challenging meal when I am trying to stay healthy. It is so tempting to just pick up something on the drive as I rush out of the house. So I've been taking time on Sundays to prep breakfast and lunch. It only takes an hour to make a batch of these banana nut muffins, coconut chocolate chip granola and pesto chicken for lunch. This has helped me stay healthier with my meals on the go.
How do you stay on track?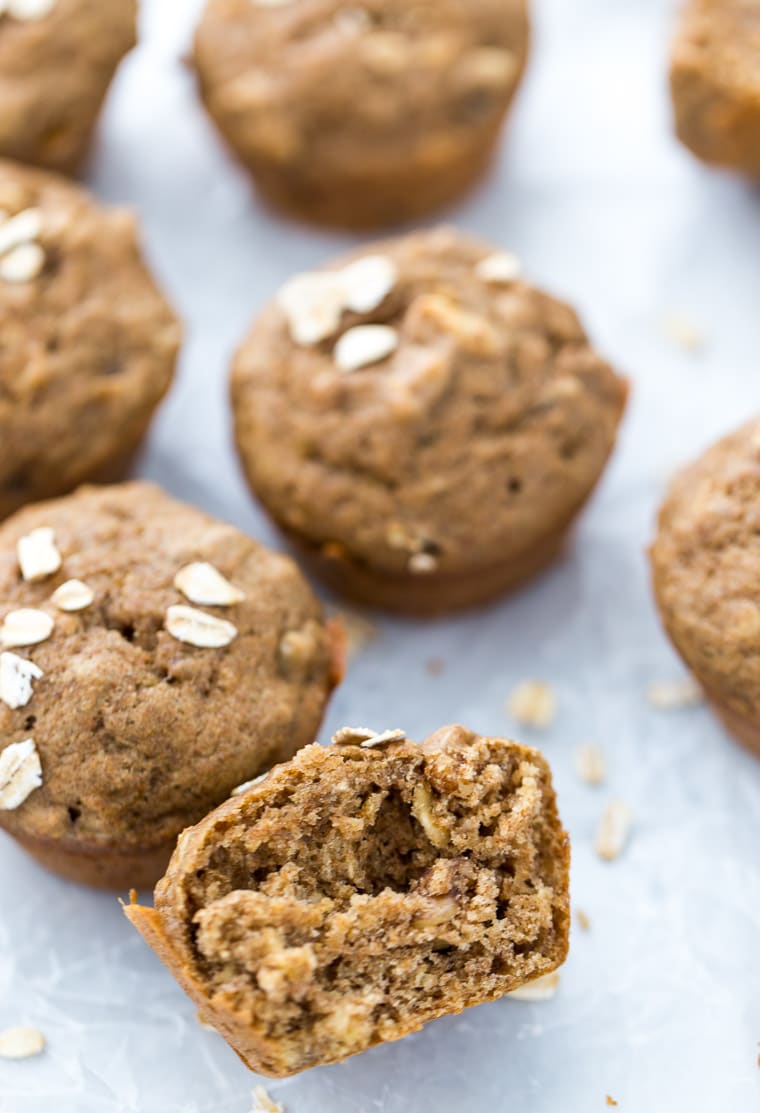 These banana nut muffins are made hearty with whole wheat flour, sweetened with maple syrup and made crunchy with coconut flakes and walnuts. They are perfect for grab-and-go breakfasts and snacks during a busy work day. They freeze really well and can be taken out the night before. Add these muffins to your weekly rotations. I promise you will love them and they will make your life easier.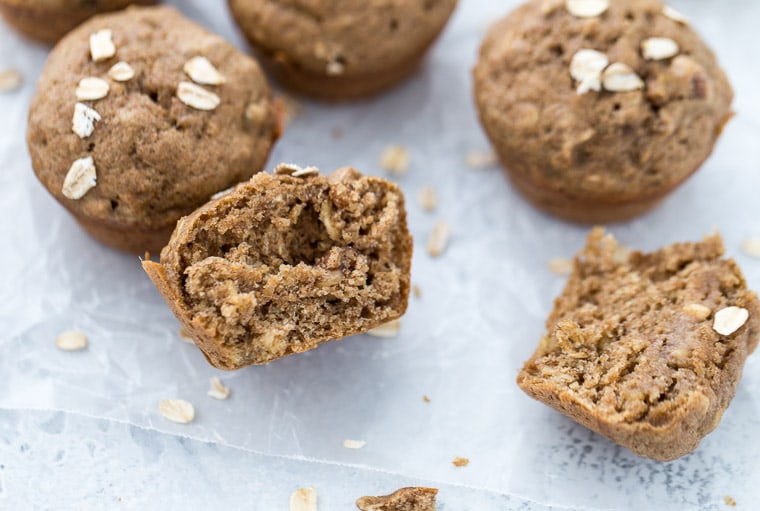 Banana Nut Muffins (GF, Vegan)
Author: Blahnik Baker
Yield: ~10 muffins
INGREDIENTS
⅓ cup melted coconut oil
½ cup pure maple syrup
2 large eggs
1 cup mashed bananas (about 3 bananas)
¼ cup almond milk
1 teaspoon baking soda
1 teaspoon vanilla extract
½ teaspoon cinnamon
¼ teaspoon kosher salt
1¾ cup GF all-purpose flour (I used bob's red mill) - substitute with white whole wheat flour if gluten is not a concern
⅓ cup old fashioned oats
⅓ cup chopped walnuts
¼ cup unsweetened coconut flakes
DIRECTIONS
Preheat oven to 325 degrees. Lightly spray a muffin tin with baking spray.
In a large bowl, whisk together the coconut oil, maple syrup, eggs, bananas, milk, baking soda, extract cinnamon and salt until well combined. Add in the flour, oats, walnuts and coconut flakes and mix until just combined.
Divide the batter into the prepared baking tin. Bake until a tester inserted into the center comes out clean, about 23-25 minutes.
Remove muffins from tin and let cool on a cooling rack.
Store leftovers in an airtight container. Freeze if desired and thaw muffins at room temperature.