Chocolate Strawberry Scones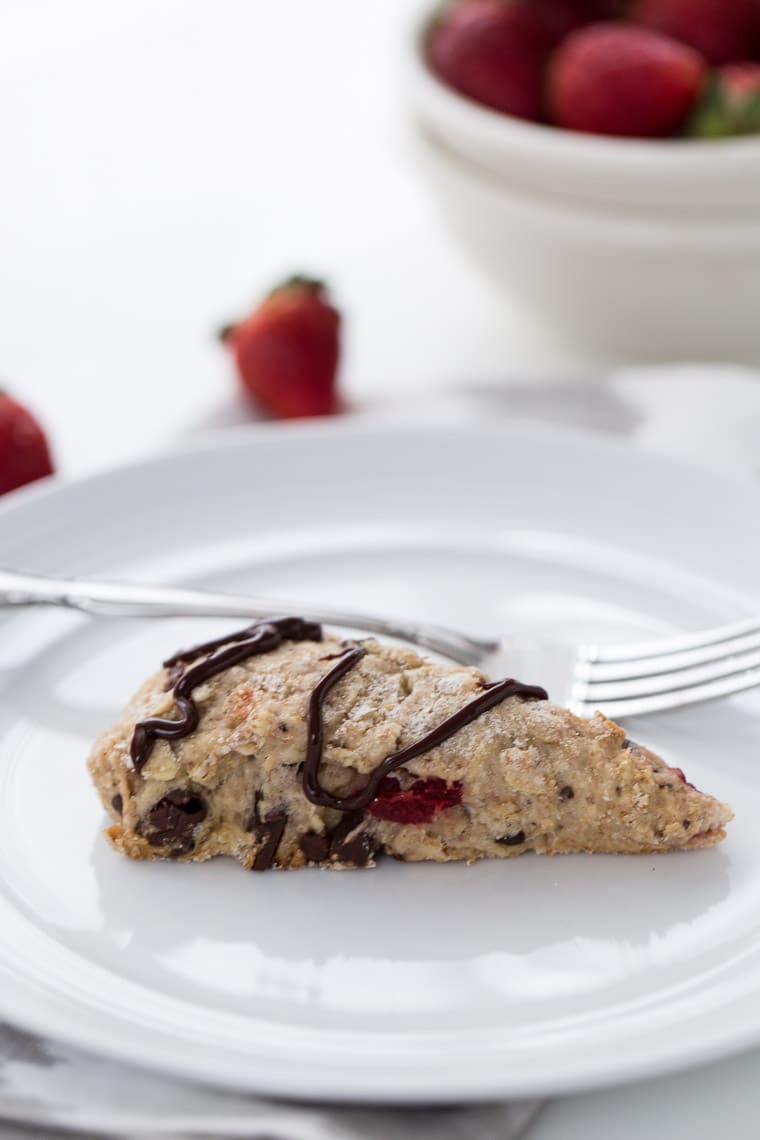 Happy Monday friends! I hope the New Year is going great so far and you are still pumped about all the possibilities 2016 holds. Things are a bit hectic on my side as I try to finish up experiments and prepare for a meeting early next month. It's going to be beyond hectic with finishing my Ph.D., applying for a job and hopefully getting said job and potentially moving all in the span of months. When I think of it, I just want to crawl up on my couch with a blanket and a warm scone with tea. It brings comfort to the idea of just how much I have to do and how much life is about to change. Exciting changes yet still scary. But in those few minutes when I am enjoying a scone, I forget all about it and relax/recharge. These chocolate strawberry scones came to the rescue last week; they are simple, hearty and delicious (warm) with a cup of tea.
Given all this chaos, I will be a little scarce around here. I'll still be baking (because I just can't stop myself, especially when I am stressed it helps me) and will pop in once or twice a week to check in with you guys … and bring you some new recipes of course. But forgive me if I am slow to respond to your comments or come say hi on your blogs.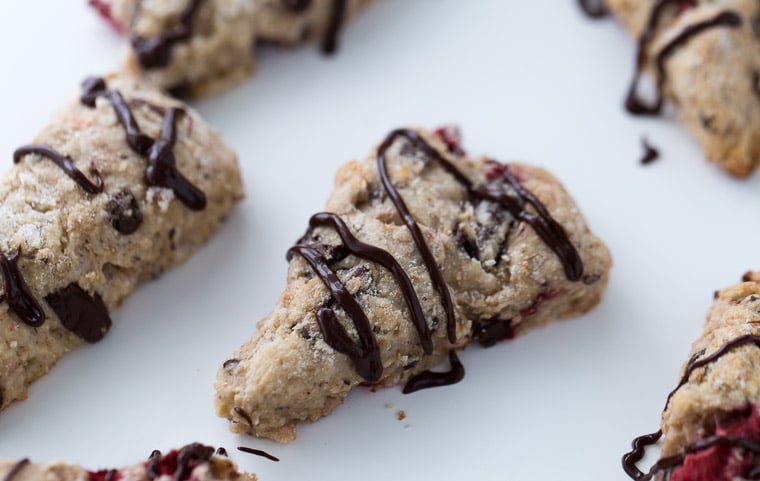 There are a lot of exciting things in the works this year and one of my favorites is being invited to be a regular contributor on the Better Homes and Gardens Magazine Food Blog, Delish Dish!! You know how much I love BHG, so you can imagine how thrilled I am to be among their elite team of bloggers sharing recipes over there. I'll be on there once a month sharing recipes and I made these chocolate strawberry scones for my inaugural post. I would LOVE for you to check it out over there and let me know what you think!
Grab the full recipe for these chocolate strawberry scones on Delish Dish and be sure to say hi over there 🙂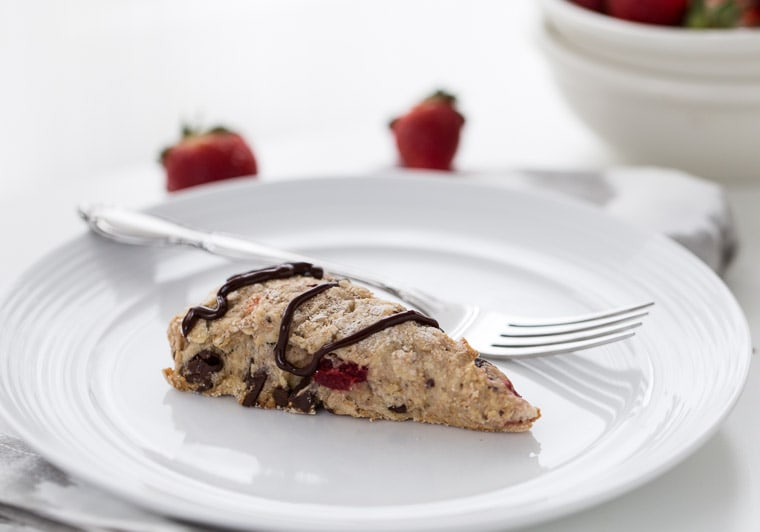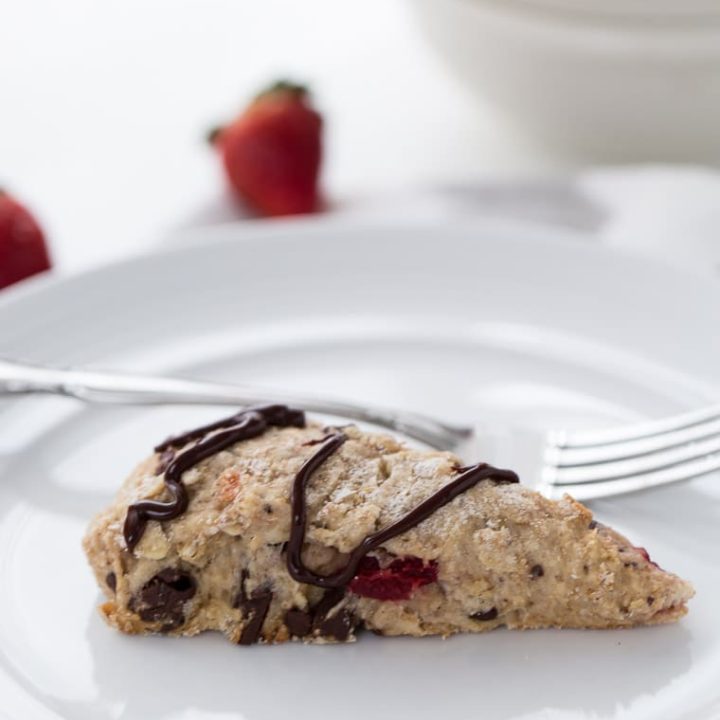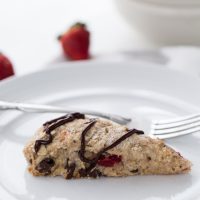 Yield: 12 scones
Chocolate Strawberry Scones
Ingredients
1 cup all-purpose flour
1/2 cup whole wheat pastry flour or whole wheat flour
1/2 cup rolled oats
1/3 cup granulated sugar
2 teaspoons baking powder
1/4 teaspoon salt
3 tablespoons cold butter, cut into pieces
3/4 cup Greek yogurt
1 cup semisweet chocolate chunks
1/2 cup fresh strawberries, chopped
1 tablespoon milk
Instructions
Get the full directions on BHG.com
Have a great week friends!
This post is sponsored by Better Homes & Gardens.