Sweet Potato Cupcakes with Marshmallow Frosting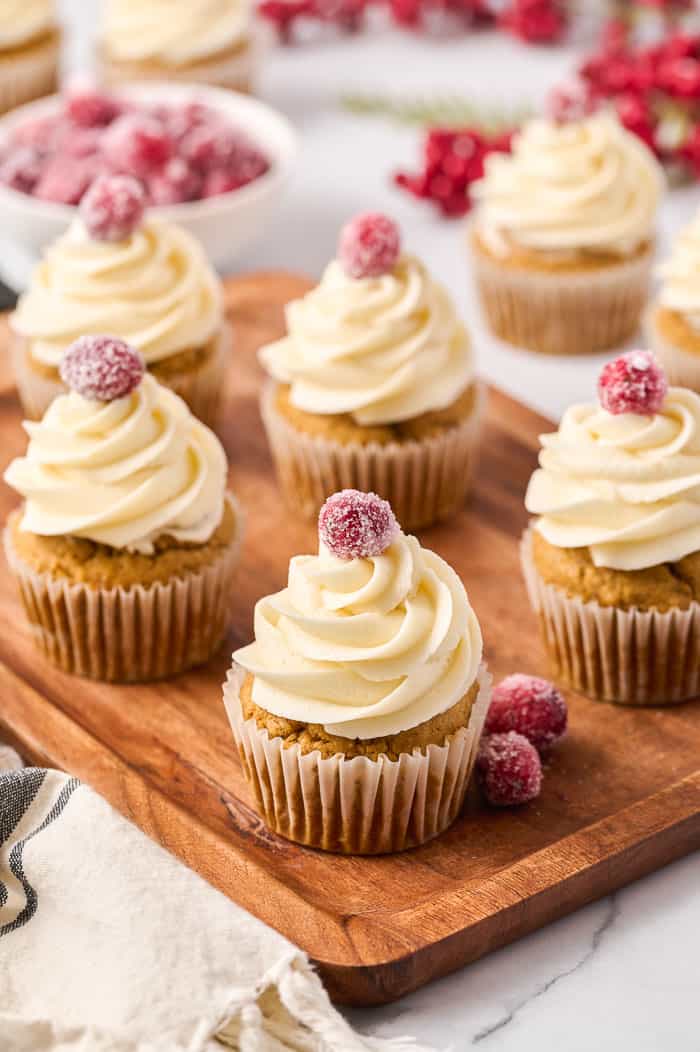 Happy Monday friends!! I hope you had a good weekend and are getting ready for the holiday season. We went to the mall this weekend to get a few winter items for the baby and I was surprised to find out that we are full-on holiday shopping mode. Not only was the mall packed with humans, but it was also all decked out for Christmas. I am NOT ready for this but with only two weeks to Thanksgiving, I guess I have no choice. This is why I focus on sweets. These sweet potato cupcakes with marshmallow frosting are next on my Thanksgiving dessert crawl.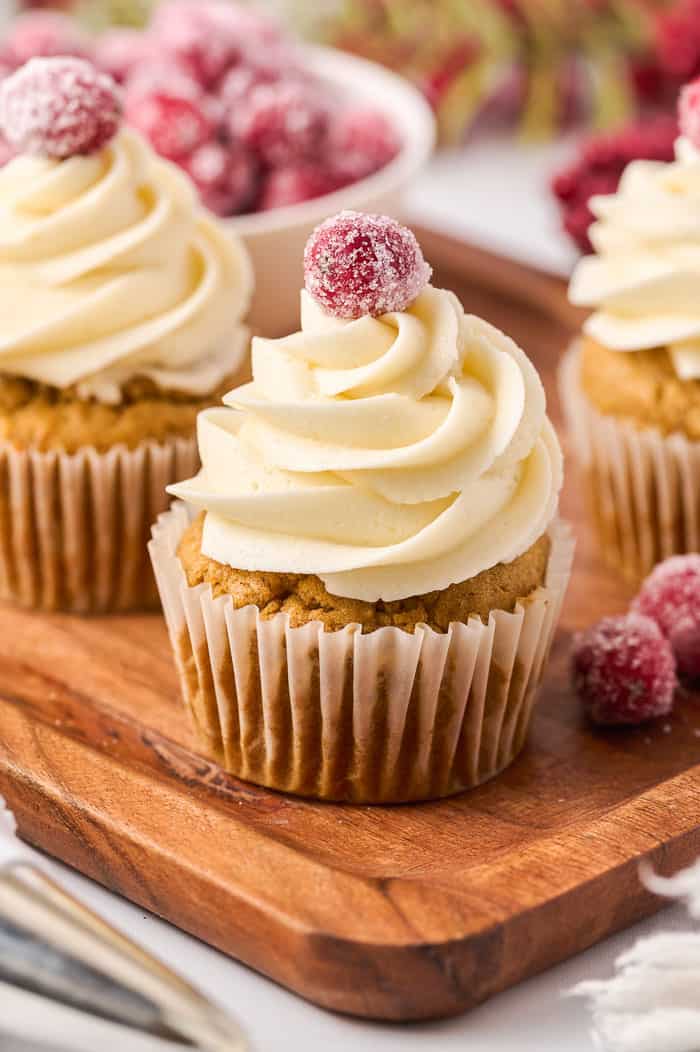 Everyone hails the pumpkin for Thanksgiving. From pumpkin pie to pumpkin cake, it's all about the pumpkin. But I think sweet potatoes need more love besides being a side dish. I am guilty of this too because, besides this brown butter sweet potato bread, I have no other sweet potato recipe. But thanks to these sweet potatoes cupcakes and an upcoming sweet potato pie, I am hailing sweet potatoes this fall.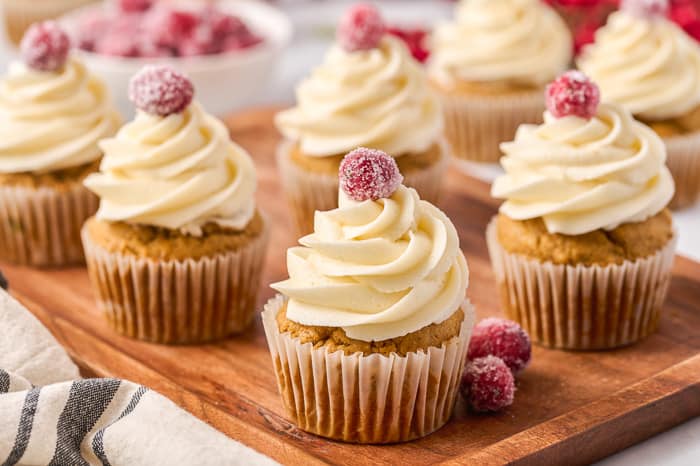 These cupcakes are of course inspired by my favorite Thanksgiving side dish – sweet potato casserole. These cupcakes start with a browned butter batter filled with homemade sweet potato puree. The cupcake bakes into a sweet moist little cake thanks to the sweet potato.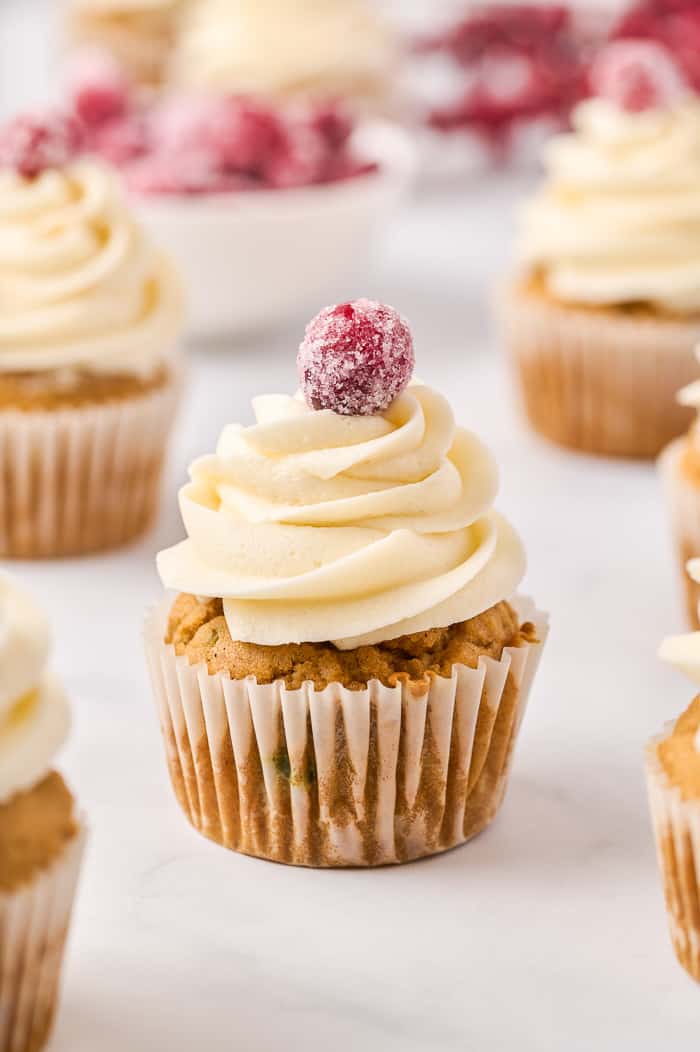 The cupcakes are finally topped with a fluffy marshmallow buttercream. I didn't use my usual marshmallow frosting in these spiced apple cupcakes but instead, I wanted a smooth, silky buttercream with the marshmallow flavor. I used marshmallow fluff in the buttercream for this and it was an incredible blend. Just the perfect topping to a perfectly spiced cupcake.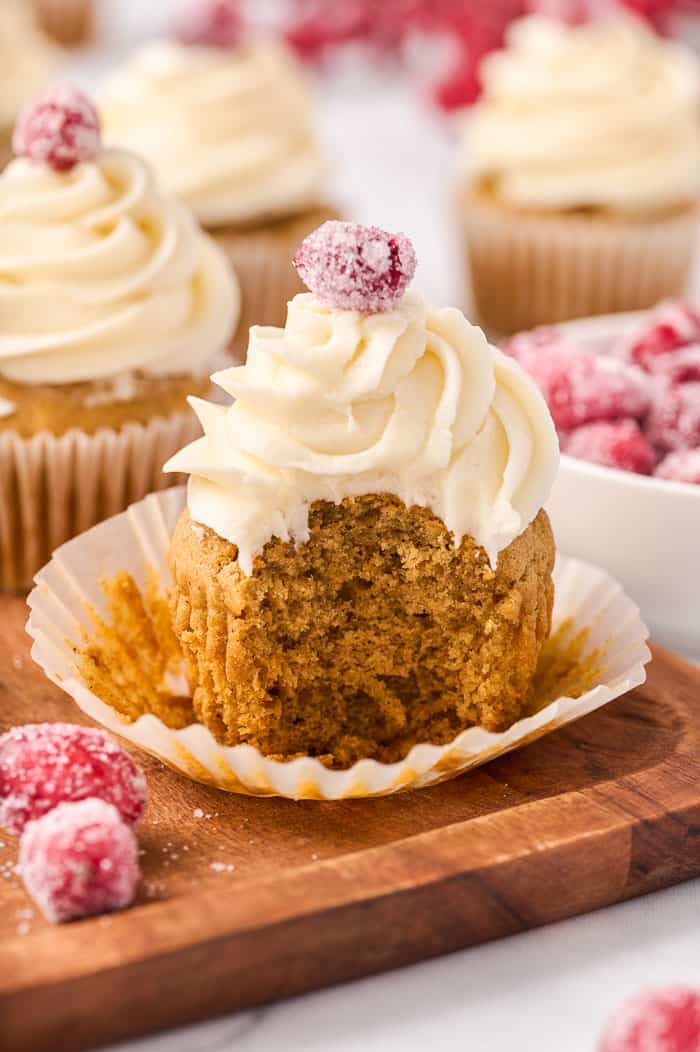 I urge you to add these sweet potato cupcakes with marshmallow frosting to your holiday dessert table. It will be different, delicious, and loved by all.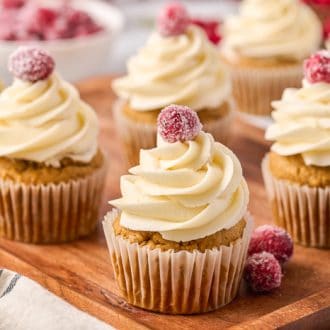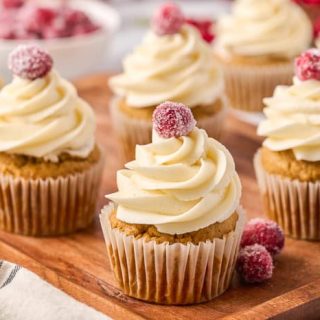 Yield: ~12 cupcakes
Sweet Potato Cupcakes with Marshmallow Frosting
A classic sweet potato cupcake recipe with a sweet marshmallow frosting.
Ingredients
For Cupcakes:
1 ¼ cup all-purpose flour
1 ¼ teaspoons baking soda
¼ teaspoon kosher salt
½ teaspoon ground cinnamon
¼ teaspoon ground nutmeg
1/3 cups brown sugar, packed
1 large egg
2 teaspoons pure vanilla extract
½ cup unsalted butter, melted, browned and cooled
2/3 cup sweet potato puree
½ cup whole milk
For Frosting:
¾ cup unsalted butter softened
1 ½ cups marshmallow fluff
2 teaspoons pure vanilla extract
3 cups powdered sugar
Instructions
Preheat oven to 350 degrees F. Prepare a cupcake tin with liners.
In a medium bowl, whisk together the flour, baking soda, salt, cinnamon, and nutmeg. In a large bowl, whisk together the brown sugar and egg until combined. Add the vanilla, butter, and sweet potato puree.
Alternating, add the flour and milk and stir until well combined.
Spoon the batter into the prepared liners, fill each about ¾. Bake the cupcakes until a cupcake tester inserted into the center comes out clean, about 15-17 minutes. Let cupcakes cool completely before frosting.
To make the frosting, beat the butter for a few minutes on medium-high speed until creamed. Add in the marshmallow fluff and beat until incorporated, another 2-3 mins. Add in the vanilla extract and powdered sugar. Mix on low until combined. The frosting might be runny but you can add more powdered sugar. Frost cupcakes as desired.
Recommended Products
As an Amazon Associate and member of other affiliate programs, I earn from qualifying purchases.