Buttermilk Pumpkin Waffles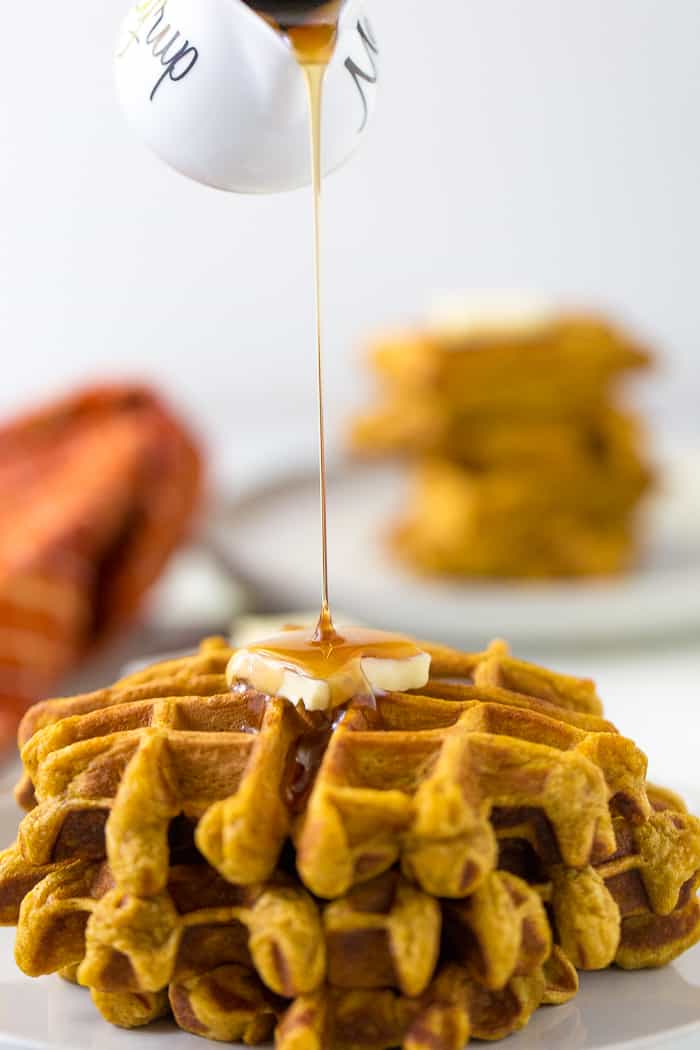 Hi friends! We are continuing the pumpkin breakfast train today after these pumpkin cinnamon rolls last week. Today's recipe are fluffy and delicious buttermilk pumpkin waffles and they are here to make your breakfasts more exciting.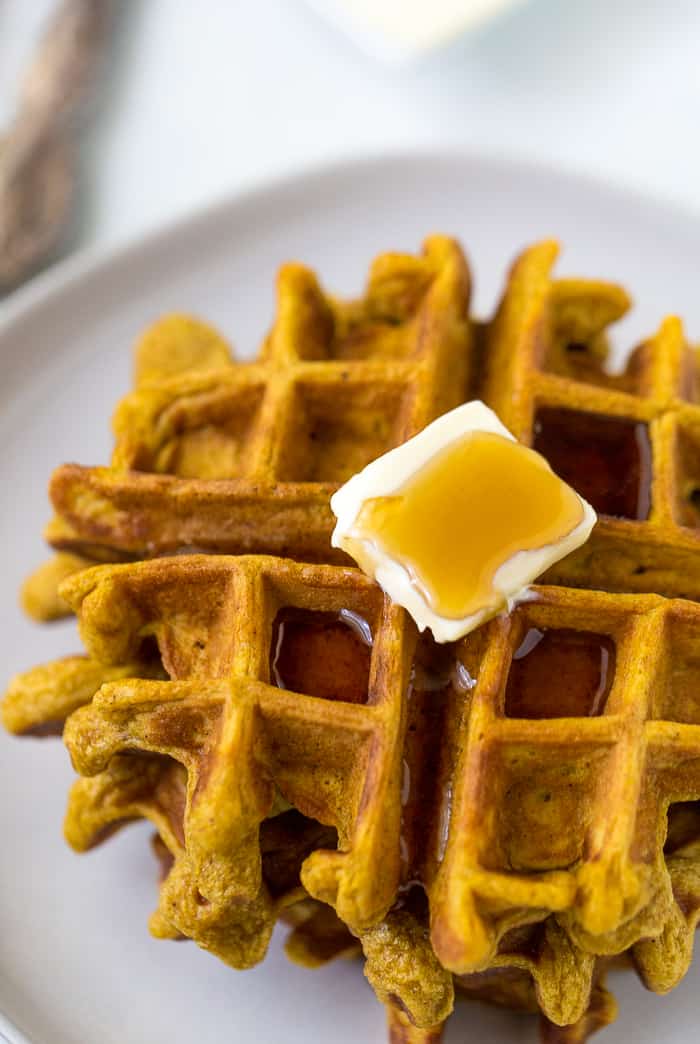 Breakfast! The meal of champions they say and one of the meals I need to revamp in our home. Prior to the lockdown and slow down of pre-COVID life, breakfast was non-existent during the weekdays. I will be rushing to get the kids and myself out of the door and I'd be glad if I remembered a cup of coffee for me. The kids ate mostly fresh fruits and cheerios or frozen pancakes or waffles. It was not ideal but what worked at the time.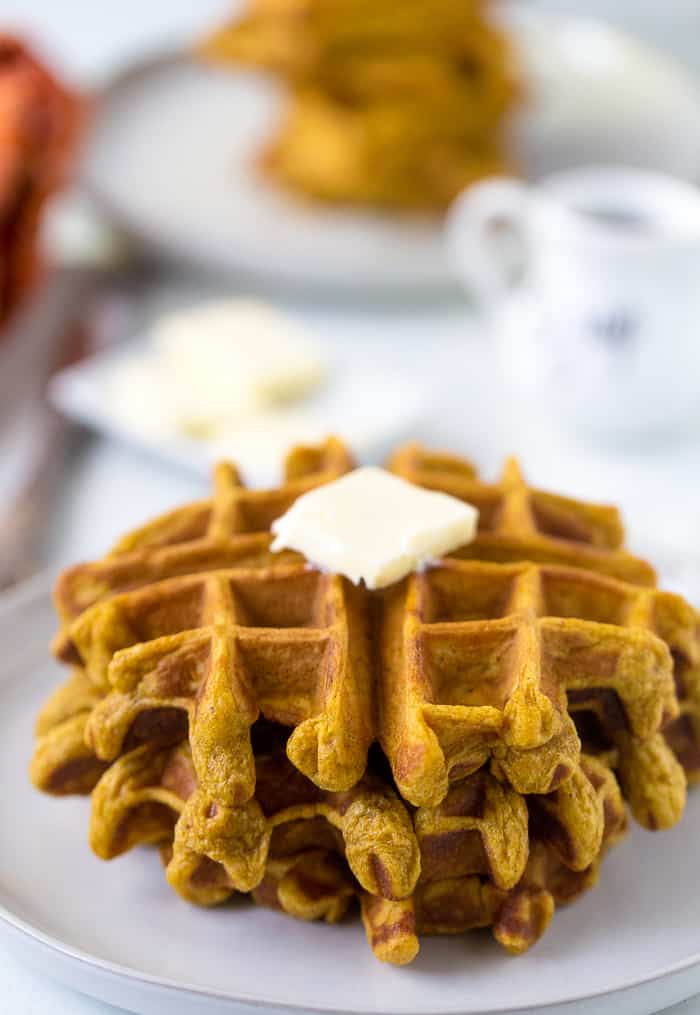 Thanks to the lockdown and having to eat all three meals at home, I've been forced to come up with more options for breakfast. Not only more options but more filling options as we are all either working from home or were doing homeschooling. So eating a robust breakfast was key to a successful day. My kids love waffles and they love homemade waffles way more than the frozen ones. So I have started making a variety of waffles in big batches and freezing them. These pumpkin waffles are one of our favorites.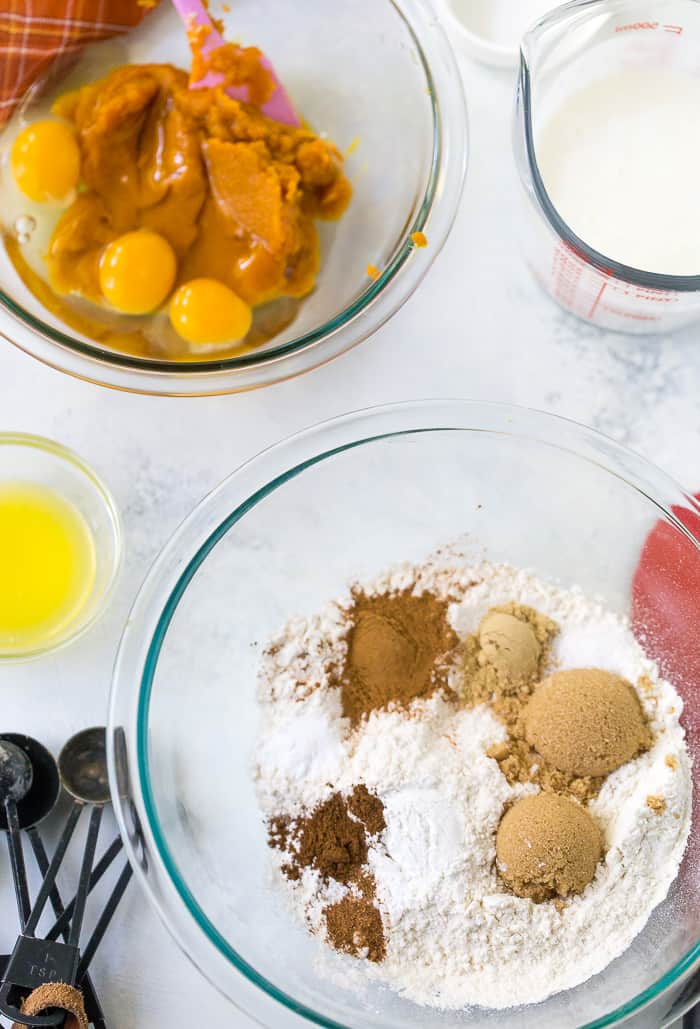 These buttermilk pumpkin waffles came to the rescue a few times in the Spring when we were in a breakfast rut. I am one of those people who eat pumpkin all year long. Pumpkin puree can be bought all year long so don't shy from it :). They bring excitement to your breakfast waffles along with the warm spices we all love.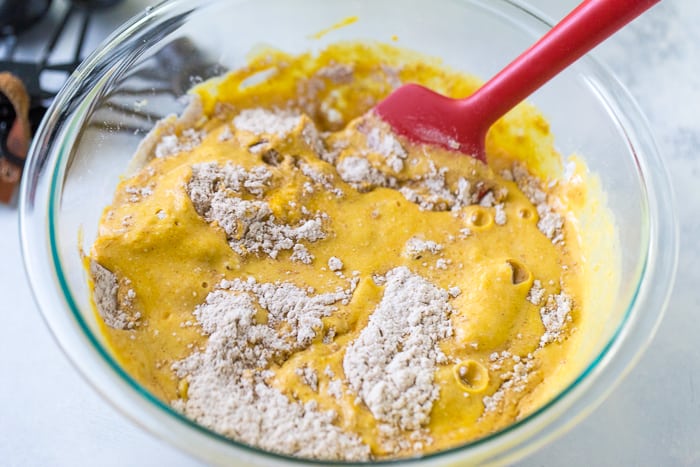 Tangy buttermilk, whole grain flour (to sneak in some nutrients for the kids), and spices like cinnamon, ginger, and cloves are mixed with pumpkin puree to give you fluffy flavorful pumpkin waffles. Top these waffles with pure maple syrup (don't skimp on this!!!) or fresh fruits and enjoy this wonderful fall breakfast. Even young kids will enjoy this hearty breakfast!!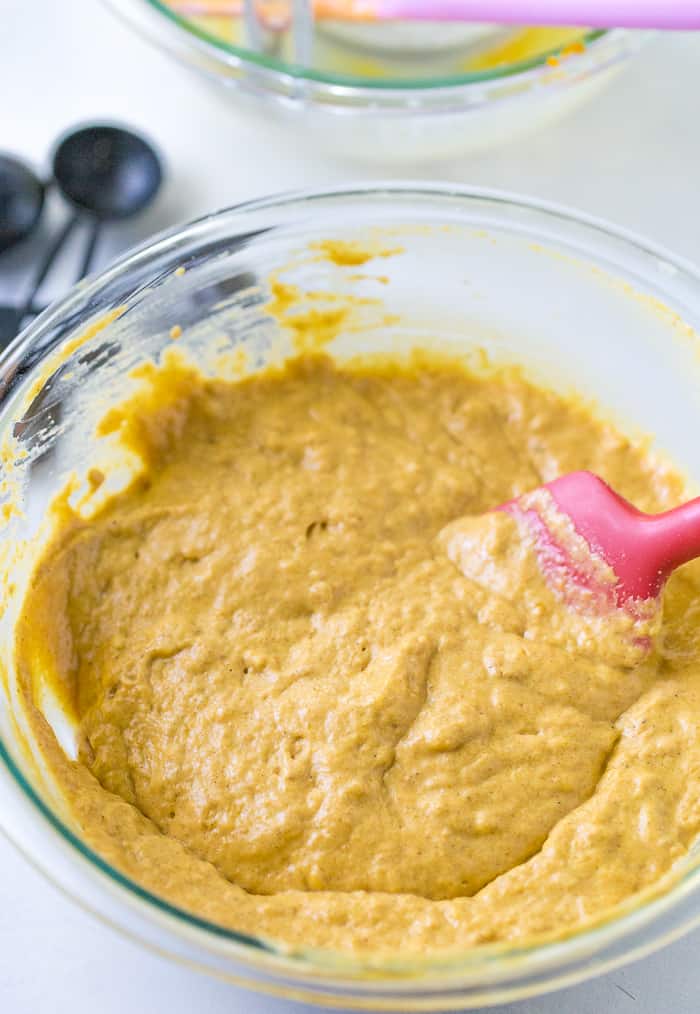 I should mention, this is also my go-to waffle batter. You can skip the pumpkin puree and substitute with yogurt. You can also use another flavor you like to make the waffles fit your family's needs. Regardless of how you tweak this recipe, it is a good one to keep in your breakfast arsenal.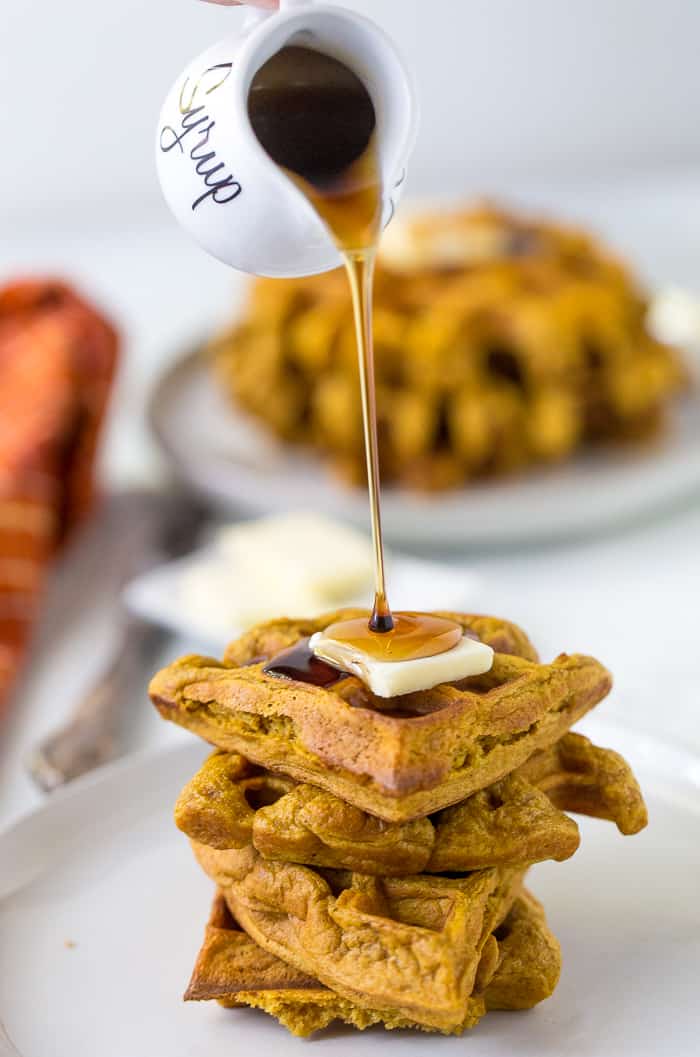 Here are some other family favorite pancake recipes: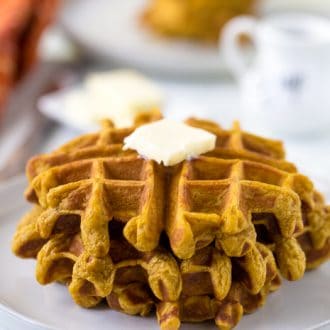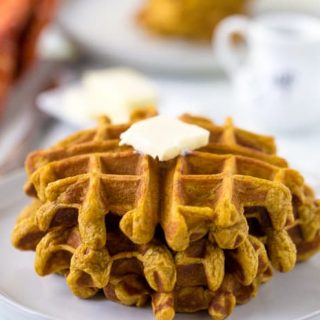 Yield: 4-6 waffles
Buttermilk Pumpkin Waffles
Ingredients
1 1/4 cup white whole wheat flour
2 tablespoons brown sugar
1 teaspoon baking powder
1 teaspoon ground cinnamon
1/2 teaspoon ground ginger
1/4 teaspoon baking soda
1/4 teaspoon salt
1/4 ground cloves
2 large eggs, room temperature
1 1/4 cups buttermilk
1/2 cup pumpkin puree
2 tablespoons unsalted butter, melted.
To serve: butter, maple syrup or whipped cream and fruits
Instructions
In a large bowl, whisk together the flour, sugar, baking powder, cinnamon, ginger, baking soda, salt, and cloves.
In a medium bowl, whisk together the eggs, buttermilk, pumpkin puree, and melted butter.
Add the wet ingredients to the dry ingredients. Mix until just combined.
Cook each waffle until golden in a preheated waffle maker, following your manufacturer's instructions.
Serve waffles with butter and maple syrup. Or with whipped cream and fruits.
Recommended Products
As an Amazon Associate and member of other affiliate programs, I earn from qualifying purchases.