Frozen Grapefruit Margarita
With simple ingredients and only 10 minutes, you can be sipping on a refreshing Frozen Grapefruit Margarita in no time!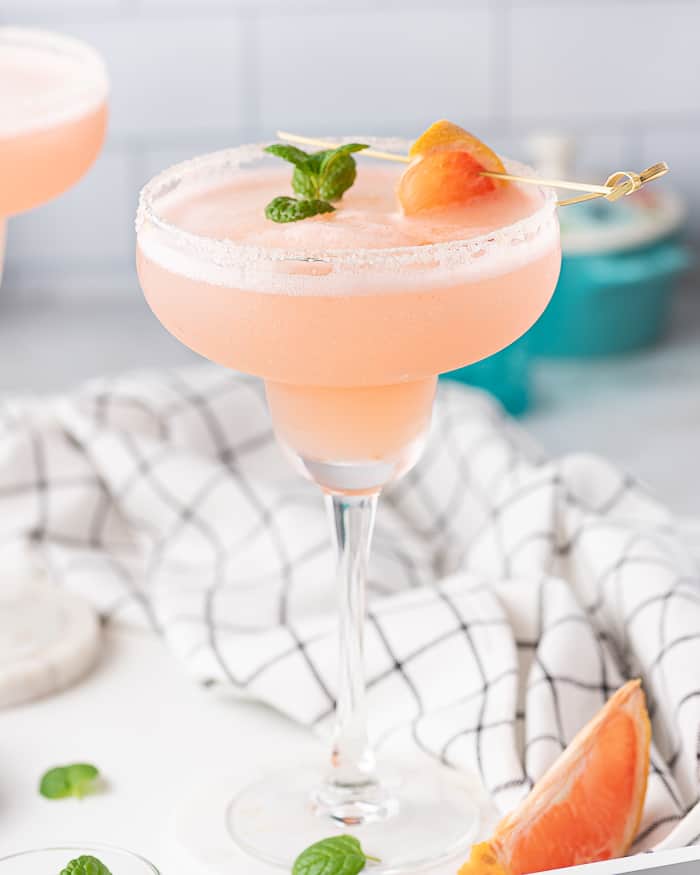 Happy New Year friends! Given how the last year went and the first week of this new one, I am kicking off the year here with a cocktail!!
I don't know about you, but I love a refreshing cocktail after a long day! And one of my favorite ways to indulge in a margarita. They are so easy to make and you can customize the flavors- they are really endless.
For this particular margarita, I opted for citrus. And during the winter, what better citrus to indulge in than grapefruit! It's full of fresh flavor, and not overpoweringly sweet. You can adjust the sweetness by adding simple syrup to the mixture (which is what I like to do,) and you can also add sugar to the rim (which I like to do too!)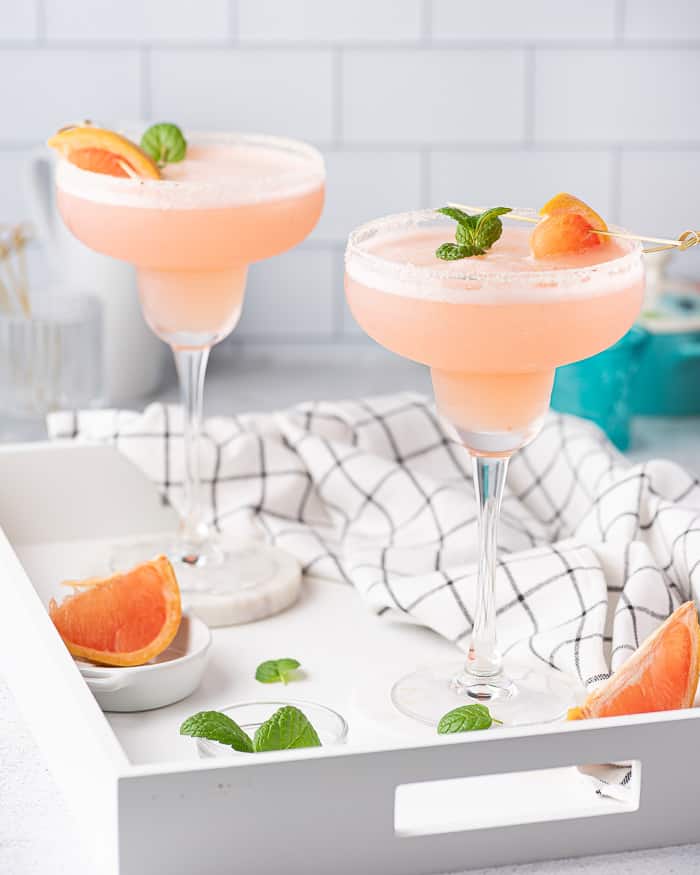 How to Make a Frozen Grapefruit Margarita
Margaritas are really one of the simplest drinks to make because you just throw everything into the blender and then serve! This particular margarita is a little more involved because I like to squeeze fresh grapefruit juice for mine.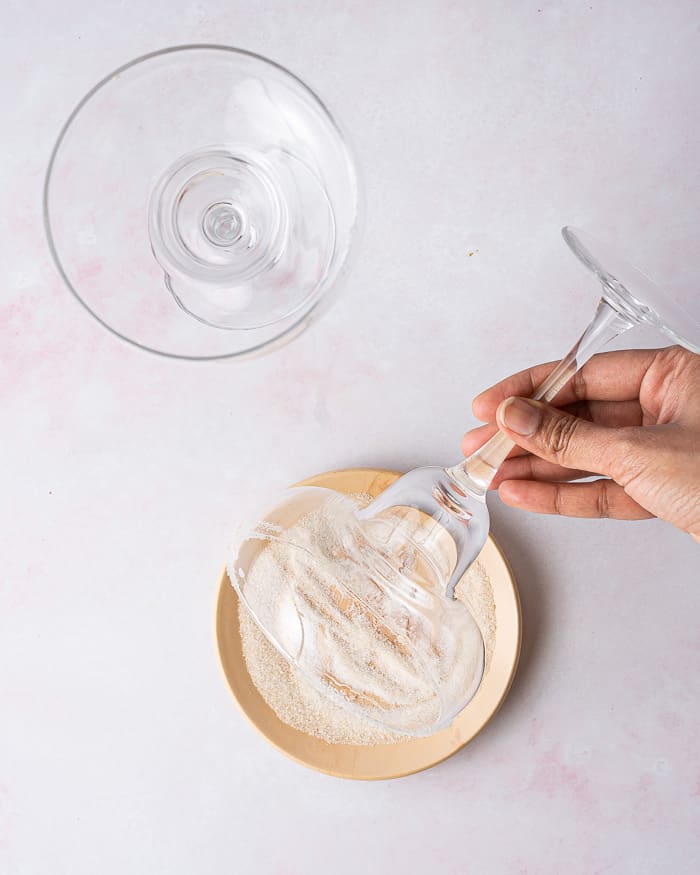 So to start, you need to garnish the rim of your glass. Some people prefer a sugar rim and some prefer a salt rim, but I like to do a mixture of both. To do this, combine both sugar and salt on a plate or flat dish (or you could certainly use only one or the other.)
Next, moisten the rim of your glass with a wedge of the grapefruit- just run it along the rim. Dip the rim into the salt and/or sugar and that's it! I like to save the grapefruit wedge as a garnish for the side of my glass too.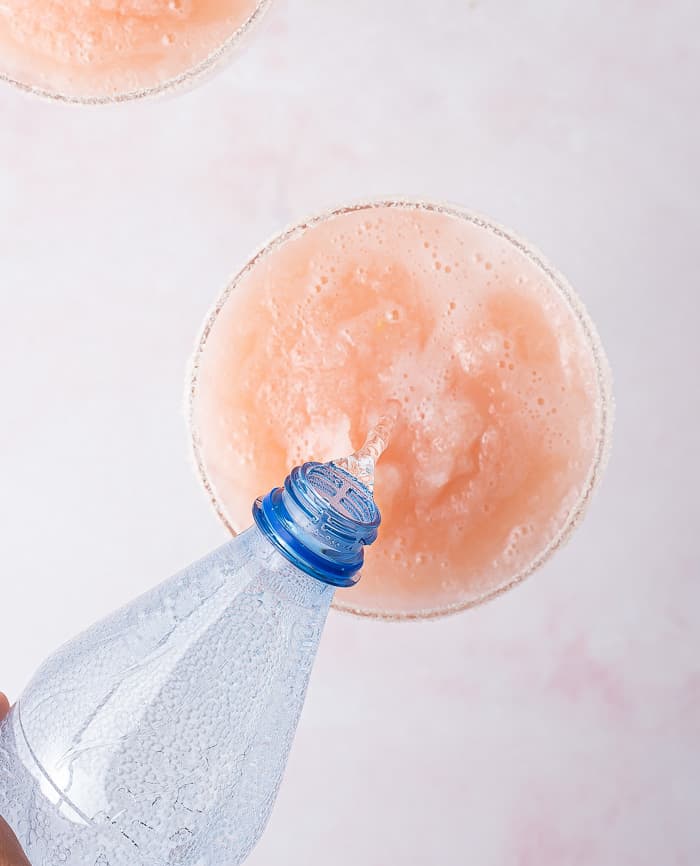 Now onto the best part: the margarita! It's a simple mix of fresh grapefruit juice, tequila, Grand Marnier, simple syrup, and ice. Just combine the correct amounts of each in a blender and blend until smooth. Simple right? Once you pour the mixture into two garnished glasses, top them with a little sparkling water and some mint leaves.
I hope you enjoy this grapefruit cocktail as much as I do! Sit back, relax, and unwind. Cheers to you!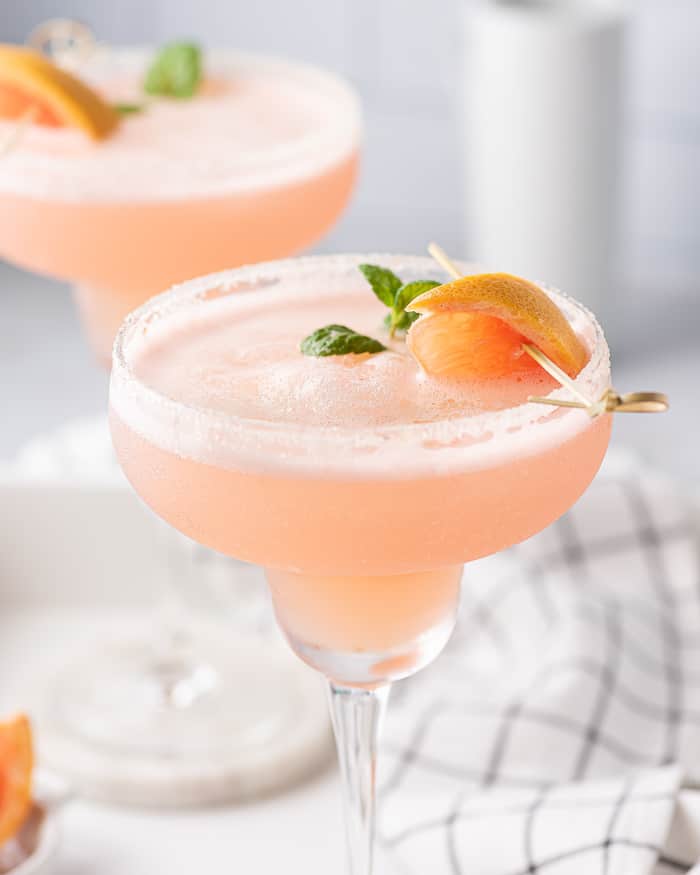 If you liked this Frozen Grapefruit Margarita, check out these other homemade margarita recipes: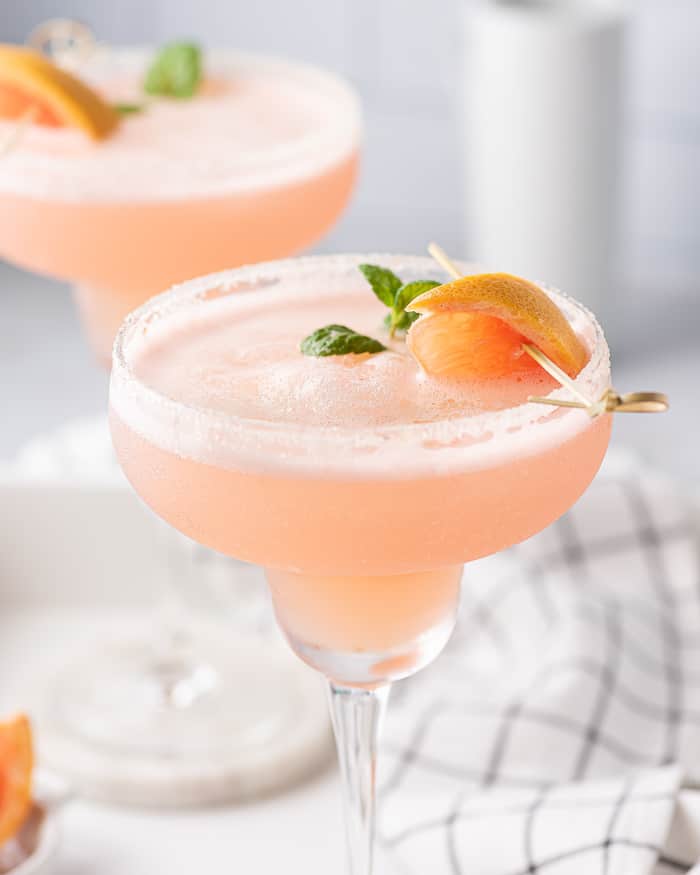 Yield: 2 Servings
Frozen Grapefruit Margaritas
Ingredients
For the Rims:
1 tablespoon granulated sugar
1 tablespoon coarse salt
1 grapefruit wedge
For the Margaritas
1 large grapefruit
2 ounces tequila
1 ounce triple sec
1 ounce simple syrup
1 cup of ice cubes
1 cup of sparkling water
1 sprig of mint leaves
Instructions
In a round plate, mix granulated sugar and coarse salt. Run the grapefruit wedge around the rim of two margarita glasses. Invert the glass and coat the rim with sugar and salt mixture.
Extract juice from grapefruit, it yields about ¾ cup.
In a blender, add grapefruit juice, ice cubes, simple syrup, tequila and triple sec and blend until it becomes slushie.
Divide the grapefruit slushie between two glasses. Top each glass with sparkling water.
Garnish with grapefruit wedges, mint leaves and serve immediately.