Peppermint Bark Recipe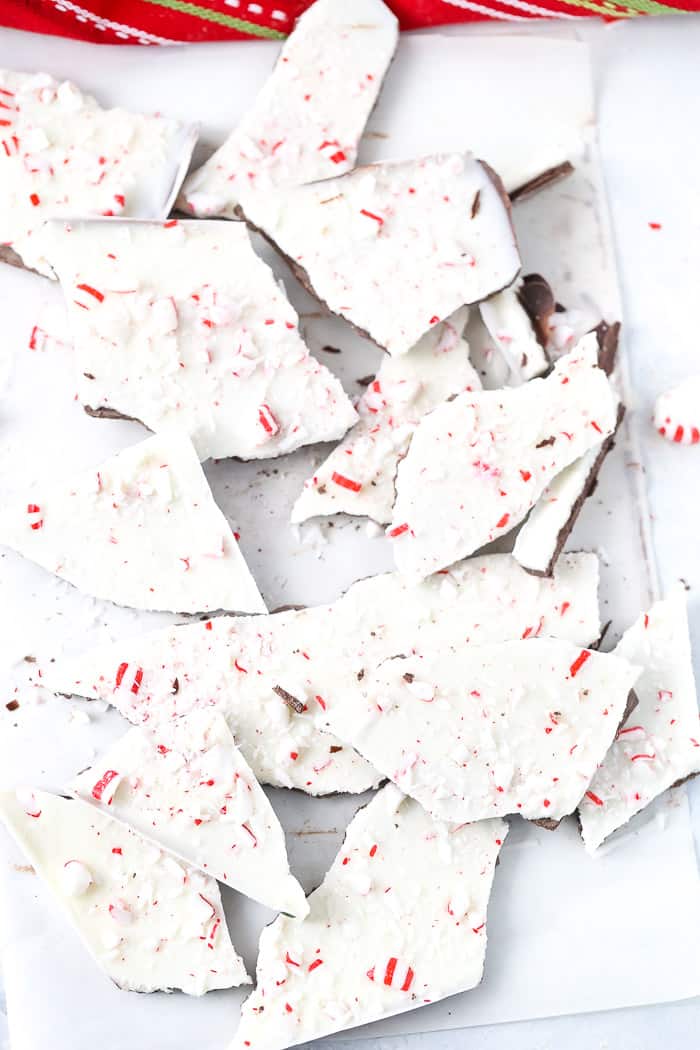 It's peppermint season!! For me, December equals peppermint season even though now and then I cheat in November because my peppermint mocha latte is out. But for the most part, I try to enjoy my flavors by holidays. This peppermint bark recipe somehow never made it to the blog even though I've been making it for years. It is so easy and basic that it needs to be in your holiday cookie box.
Every year, I send holiday cookie boxes to close friends and family. I rotate the contents but my butterscotch gingersnap molasses cookies, homemade peppermint marshmallows, and this peppermint bark recipe are staples. I will add-in these double chocolate crinkle cookies or eggnog macarons but my base are those three and they always get rave reviews.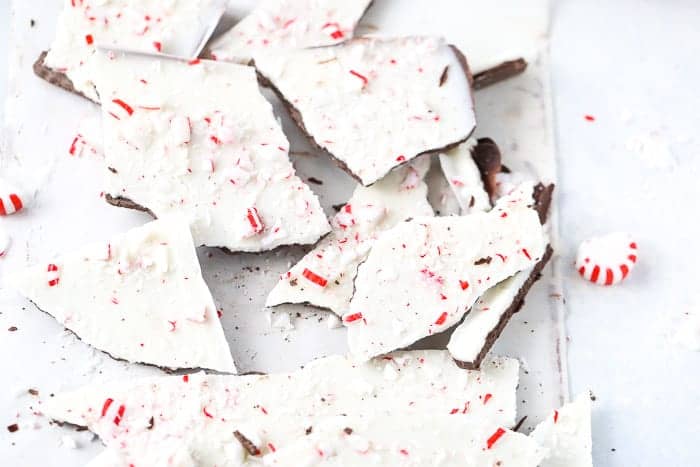 Making peppermint bark is extremely easy that I am not even sure we should call it a recipe. All you need is great quality chocolate that when you melt it is smooth, silky and shiny. Add to that the extract of your choice, you have yourself a chocolate bark. The biggest decision I think is deciding which type of chocolate to use. I used semi-sweet chocolate and white chocolate for this chocolate bark. But you can do a double chocolate bark, like I did here or a white chocolate bark as seen in my peppermint white chocolate bark.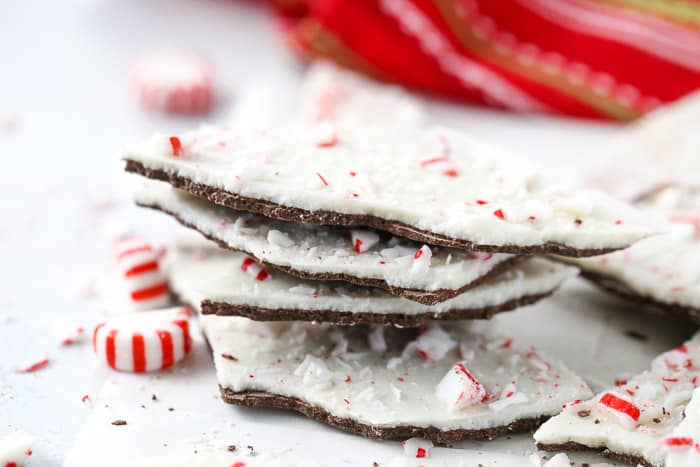 Once your chocolate is melted, mix in the peppermint extract into the melted mixture. Layer on a cookie sheet and let cool to harden. Repeat with your final layer and this time around, top with crushed candy canes for the ultimate crunchy peppermint treat.
I know there are so many Christmas cookies out there, however, nothing says the holidays like peppermint bark. And of course, it is always always better when made at home and perfect for all your holiday cookie platters and boxes.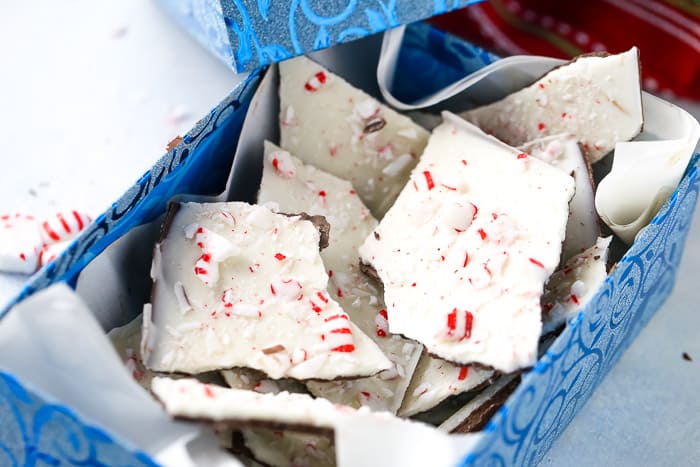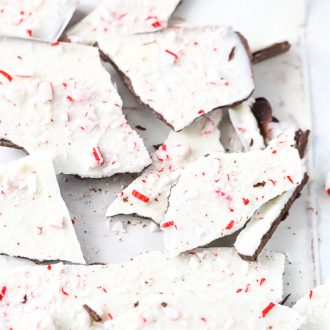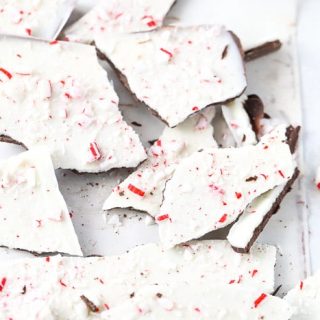 Yield: 3 cups
Peppermint Bark Recipe
A sweet crunchy peppermint bark recipe that is perfect for your holiday cookie box.
Total Time
1 hour
20 minutes
Ingredients
8 ounces chocolate bar, chopped
½ teaspoon peppermint extract (NOT mint extract)
8 ounces white chocolate bar, chopped
¼ teaspoon peppermint extract
¼ cup crushed candy canes
Instructions
Line a 9-inch square pan with parchment paper, leaving an
overhang.
In a microwave-safe bowl, melt the chocolate bar in 10
seconds increment, mixing in between until melted and smooth. Add in ½ teaspoon
peppermint extract and mix in.

Spread the melted chocolate into the pan. Use an offset
spatula to smooth the chocolate into a thin layer. Let cool and harden, about
10 minutes.

In another microwave-safe bowl, melt the white chocolate bar
similarly in a microwave. Once melted, stir in the peppermint extract.
Spread the white chocolate mixture over the chocolate layer.
Spread evenly into a thin layer. Scatter the crushed candy canes over the white
chocolate layer.
Let cool and harden for at least one hour. Remove from
9-inch pan and break bark into smaller pieces. Store leftovers in an airtight container.