Pumpkin Butter Hand Pies
Spiced homemade pumpkin butter, made in the slow cooker, is used to fill these buttery, flaky hand pies! Hamilton beach sponsored these pumpkin butter hand pies.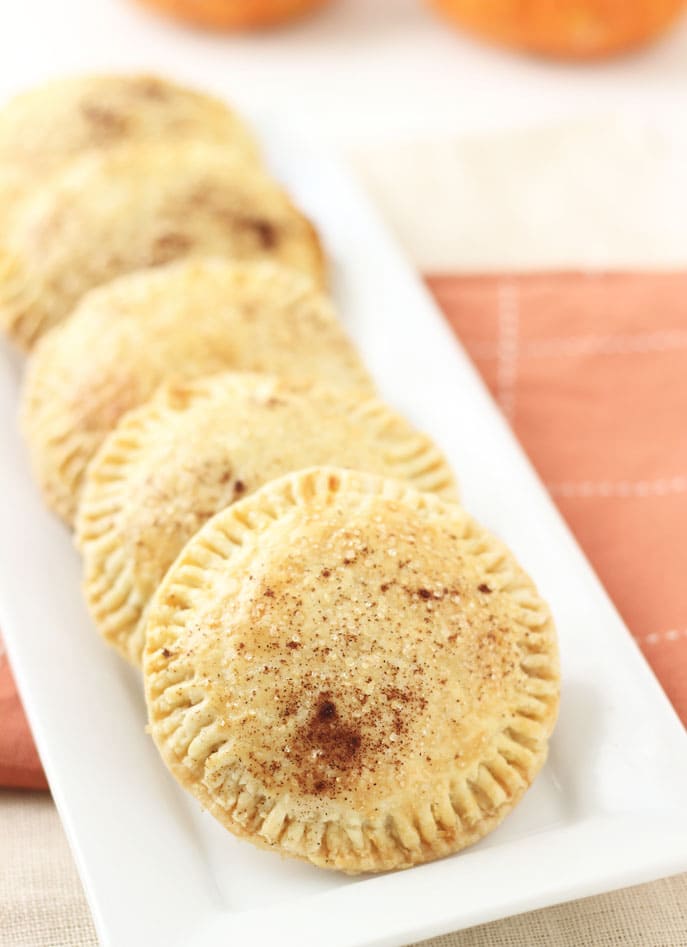 Hand pies have been the husband's constant request since this summer. He wanted blueberry hand pies instead of a blueberry pie when I had a large haul. Sadly, he didn't get what he wanted until a few weeks ago when I decided to make these pumpkin butter hand pies!!
They were really inspired by pumpkin butter instead of his constant nagging (which I've come so used to ignoring). I had a great bottle of pumpkin butter I purchased at a winery and when I went through the jar, I knew I needed more pumpkin butter in my life. So I did what every home cook would do and made my own.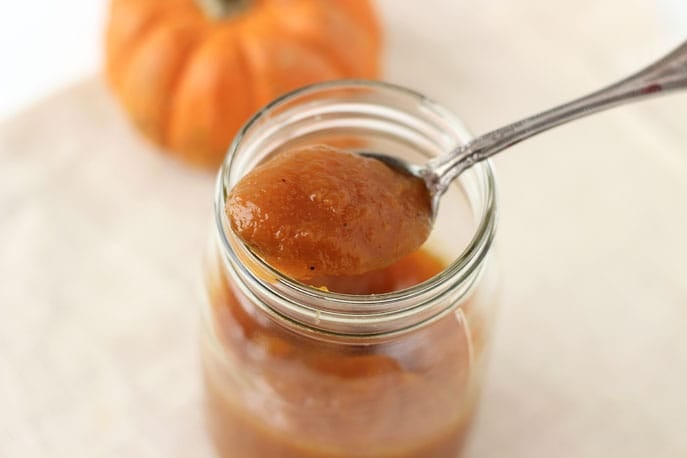 Surprisingly making pumpkin butter is extremely easy. I used my new slow cooker to whip up this spiced pumpkin butter. Just whisk some pumpkin puree with your spices, brown sugar and apple cider in your slow cooker and cook on low for several hours. The result is yummy pumpkin butter you can store for weeks to make pumpkin season last longer.
Of course you can use some of your pumpkin butter as pie filling like I did in these pumpkin butter hand pies. This lighter pie filling alternative is a perfect combination for a buttery flaky crust.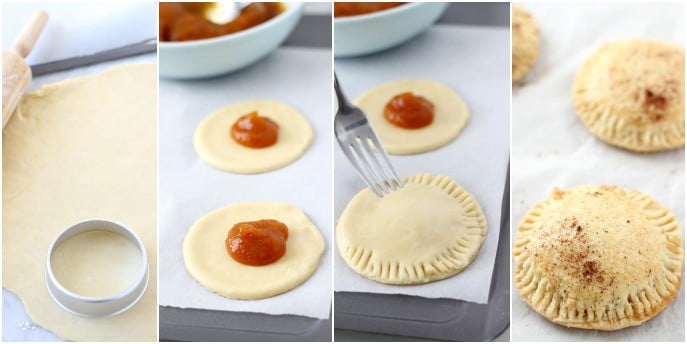 Head over to Hamilton Beach's blog, Everyday Good Thinking, where I am guest posting today for the recipe. Let me know what you think about these hand pies over there.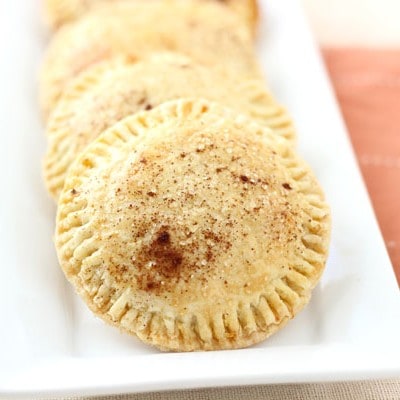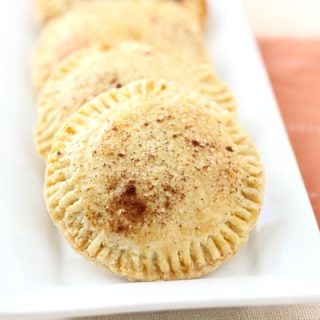 Yield: serves 8
Pumpkin Butter Hand Pies
Ingredients
For pumpkin butter
1 can (15 oz.) pumpkin puree
½ cup apple cider (or apple juice)
¾ cup light brown sugar
½ teaspoon ground ginger
¼ teaspoon nutmeg
1 teaspoon ground cinnamon
pinch ground cloves
Pie Crust
Ice cold water
2 ½ cups all-purpose flour
1 teaspoon salt
1 teaspoon sugar
14 tablespoons cold unsalted butter, cut into cubes
1 egg, beaten with 1 tablespoon milk for egg wash
Cinnamon and Turbinado sugar for sprinkling
Instructions
For Pumpkin Butter
Set your slow cooker to LOW. Combine all the ingredients in your slow cooker and stir thoroughly to combine. Cook for 5 hours, occasionally stirring until pumpkin butter is thick.
Transfer pumpkin butter to a mason jar and let cool. Store in refrigerator.

For Hand Pies
Prepare ½ cup of ice-cold water and keep it in the fridge. In a food processor, pulse flour, sugar, and salt. Add in half of the butter and pulse for 30 seconds. Add in the rest of the butter and pulse until the mixture looks like a coarse meal. Sprinkle about six tablespoons of cold water over the mixture and pulse until the dough comes together in clumps. If dry, add a little bit more water (1 teaspoon at a time) until the dough comes together.
Remove dough from processor and pat into a disk. Wrap in plastic wrap. Chill for at least an hour or overnight. The dough can be made up to 3 days ahead. Keep chilled. Let stand at room temperature a few minutes before rolling out.
Preheat the oven to 350 degrees F. Line two baking sheets with parchment paper and set them aside. Roll out dough on a lightly floured surface to a large circle. Using a 2 or 3-inch round biscuit cutter, cut out at least 24 circles. You will need to roll the extra dough to cut out more circles.
Place 6 dough circles on each prepared baking sheet. Add about a tablespoon of pumpkin butter to the center of each circle. Place another dough circle on top, and using your fingers, press together to seal. Use a fork to crimp the edges.
Whisk together an egg and one tablespoon of milk in a small bowl. Brush the top of the dough with egg wash. Sprinkle with cinnamon and turbinado sugar.
Bake for 20-22 minutes or until golden brown. Cool on the baking sheet for a few minutes before transferring to a serving platter.