Pumpkin Butter Hand Pies
Spiced homemade pumpkin butter, made in the slow cooker, is used to fill these buttery flaky hand pies!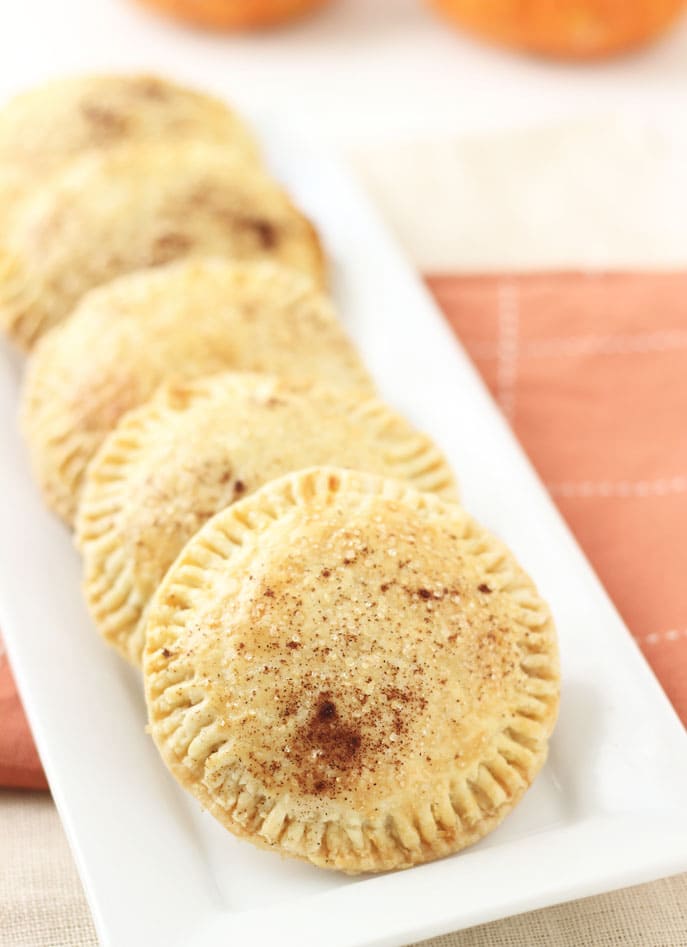 Hand pies have been the husband's constant request since this summer. He wanted blueberry hand pies instead of a blueberry pie when I had a large haul. Sadly, he didn't get what he wanted until a few weeks ago when I decided to make these pumpkin butter hand pies!!
They were really inspired by pumpkin butter instead of his constant nagging (which I've come so used to ignoring). I had a great bottle of pumpkin butter I purchased at a winery and when I went through the jar, I knew I needed more pumpkin butter in my life. So I did what every home cook would do and made my own.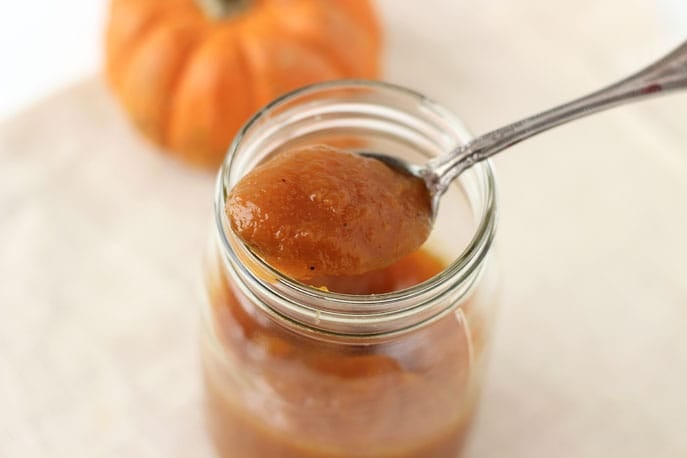 Surprisingly making pumpkin butter is extremely easy. I used my new slow cooker to whip up this spiced pumpkin butter. Just whisk some pumpkin puree with your spices, brown sugar and apple cider in your slow cooker and cook on low for several hours. The result is yummy pumpkin butter you can store for weeks to make pumpkin season last longer.
Of course you can use some of your pumpkin butter as pie filling like I did in these pumpkin butter hand pies. This lighter pie filling alternative is a perfect combination for a buttery flaky crust.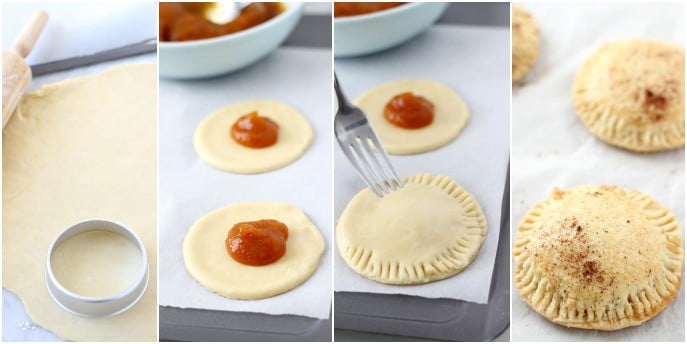 Head over to Hamilton Beach's blog, Everyday Good Thinking, where I am guest posting today for the recipe. Let me know what you think about these hand pies over there.