White Chocolate Cheesecake Pie
An easy no-bake white chocolate cheesecake pie served with fresh berries.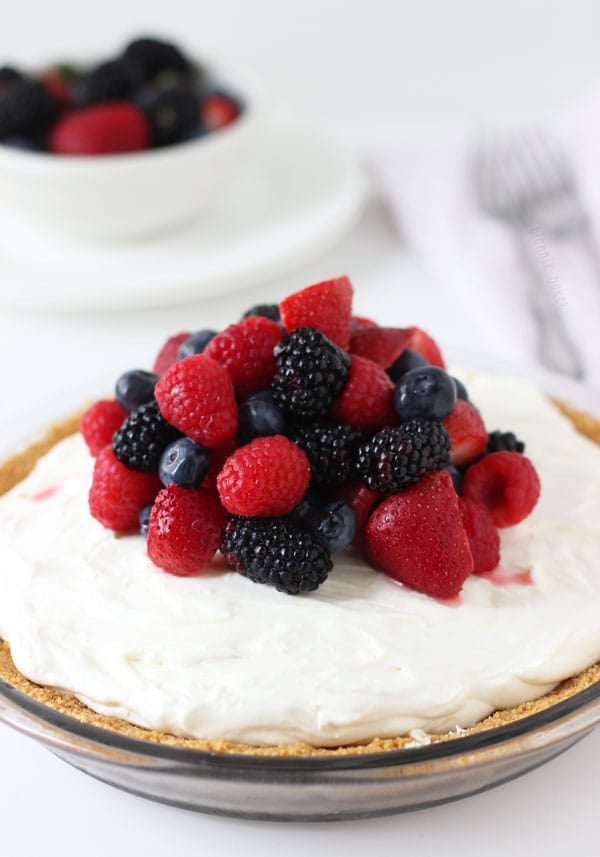 Happy Monday friends!! I hope you all had a great weekend. I took a quick weekend trip to visit my best friend in Virginia this weekend and I am having a wonderful time slowing down, disconnecting and catching up with her. It's been a while since I did all of the above so it was a treat for both of us!! If only I can remember to do this more often. Life gets so busy and cluttered that visits like these become gems!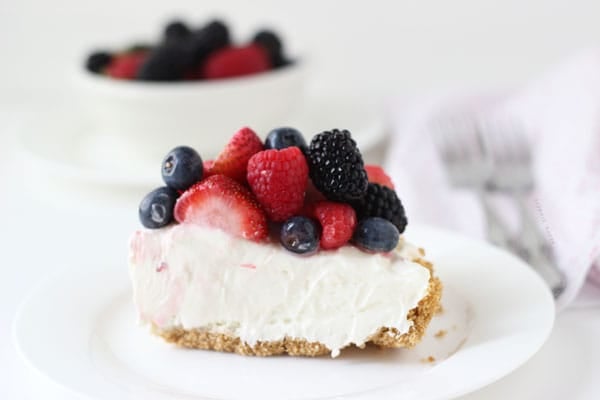 I'm still on the road but thought I should share with you this no-bake white chocolate cheesecake pie I made recently as my last summer hooray with berries. It's one of the easiest and greatest things I've made in a while. It all started with this peanut butter chocolate pie from last year. It's my most requested dessert and I wanted to have another no-bake pie in my reservoir that peanut butter haters (is that even a thing?) will love and can be a summer go-to! Cue in the white chocolate! My love for white chocolate is no secret. I prefer it to 'real' chocolate anytime and thought it will be a perfect match for fresh berries in a light pie.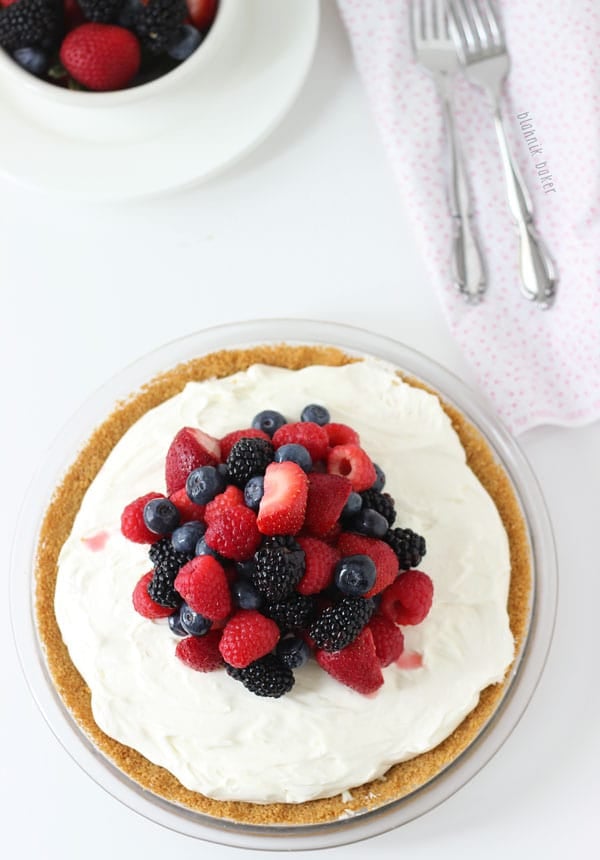 This white chocolate pie is an easy summer no-bake recipe that will become a favorite at any picnic, dinner party or BBQ. It's made with a toasted macadamia graham cracker crust that is the only bake part but even that is only 10 minutes to get the crust set. If you can't be bothered with the oven, just freeze the crust to set for 30 minutes to an hour. Once you prepare your crust folks, you will then fill it with a creamy cream cheese white chocolate mousse-like filling that's the best thing ever!!! White chocolate + cream cheese + a dash of bourbon + total creaminess of being whipped = best pie filling. I'll just let that combination sink in for a moment.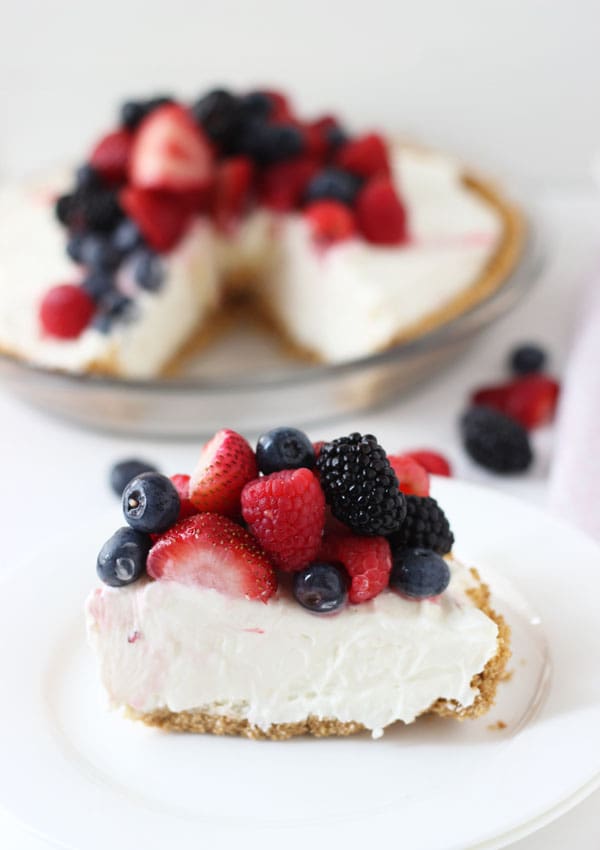 You still with me? Well top all that with some fresh berries tossed in fresh lemon juice and a dash of almond extract. I'm telling you, this is the no-bake pie you want to be serving your guests this coming weekend or bringing to your host. It will be a hit trust me!
Excuse me as I run to catch my flight back home now!! Make this pie soon and enjoy it before summer is over!!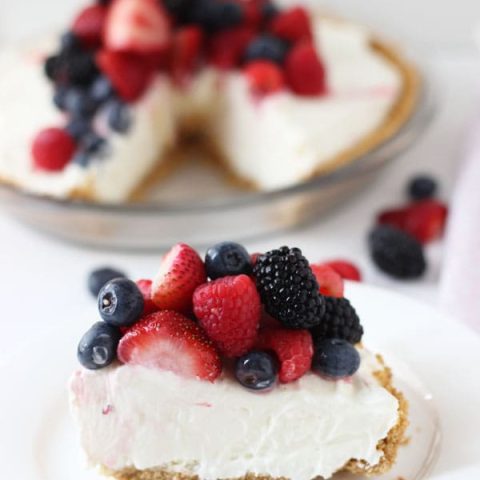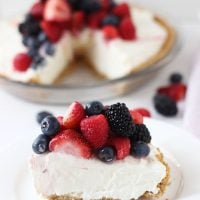 Yield: 1 9-inch pie
White Chocolate Cheesecake Pie
An easy no-bake white chocolate cheesecake pie served with fresh berries.
Ingredients
For Crust:
1½ cups graham cracker crumbs
5 tablespoons butter, melted
dash of salt
¼ cup macadamia nuts, toasted
Filling:
8 ounces cream cheese, softened to room temperature
8 ounces white chocolate, melted
½ cup powdered sugar
8 ounces cool whip, or homemade whipped cream
A dash of bourbon
Topping:
2 cups mixed berries (strawberries, blueberries, raspberries)
½ teaspoon almond extract
2 teaspoons fresh lemon juice
2 tablespoon honey, agave nectar or maple syrup
Whipped cream to serve, optional
Instructions
To Make Crust:
Grease a 9-inch pie dish with baking spray. Preheat oven to 350 degrees F.
In the bowl of a food processor, combine the crumbs, butter, salt and macadamia nuts. Pulse until nuts are fine and the mixture is like wet sand. Transfer to the prepared pie dish and pressed down the bottom and side.
Bake crust for 8-10 minutes until set. Remove from oven and let cool completely
To Make Filling:
In a medium bowl, beat the cream cheese with white chocolate until smooth and fluffy. Add in a dash of bourbon (more to taste). Mix in the powdered sugar until combined.
Using a rubber spatula, fold in the whipped cream or cool whip until fully incorporated.
Spoon filling into crust and smooth the top. Cover with plastic wrap and refrigerate for at least 3 hours or overnight, preferably.
When ready to serve, toss berries with almond extract, lemon juice, and honey. Top pie with berries and whipped cream. Store leftovers refrigerated.
Recommended Products
As an Amazon Associate and member of other affiliate programs, I earn from qualifying purchases.
More No-Bake Pies you will LOVE: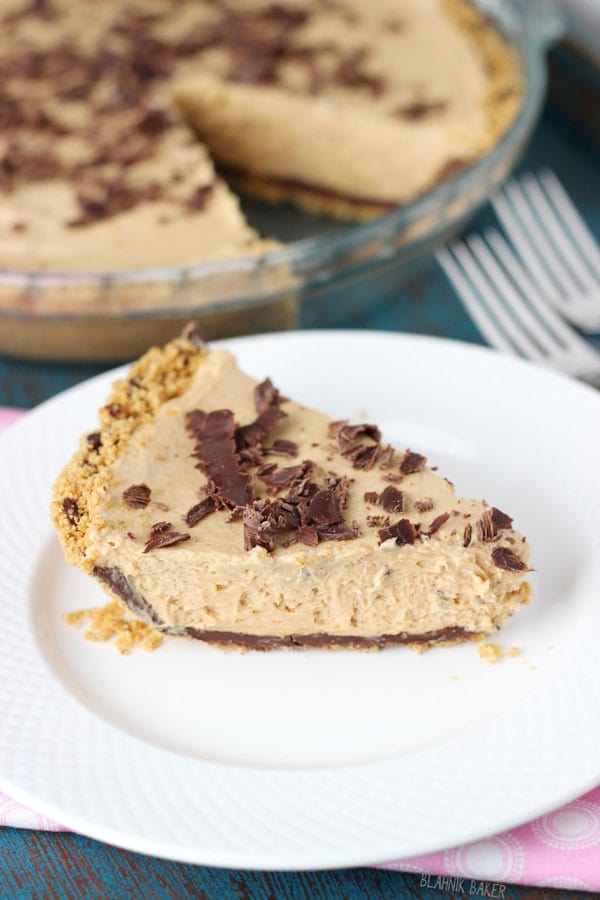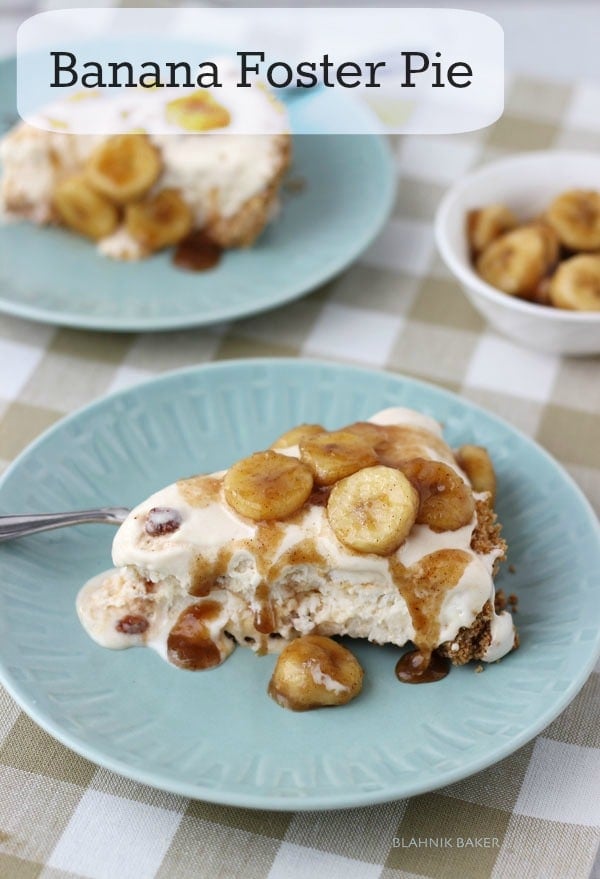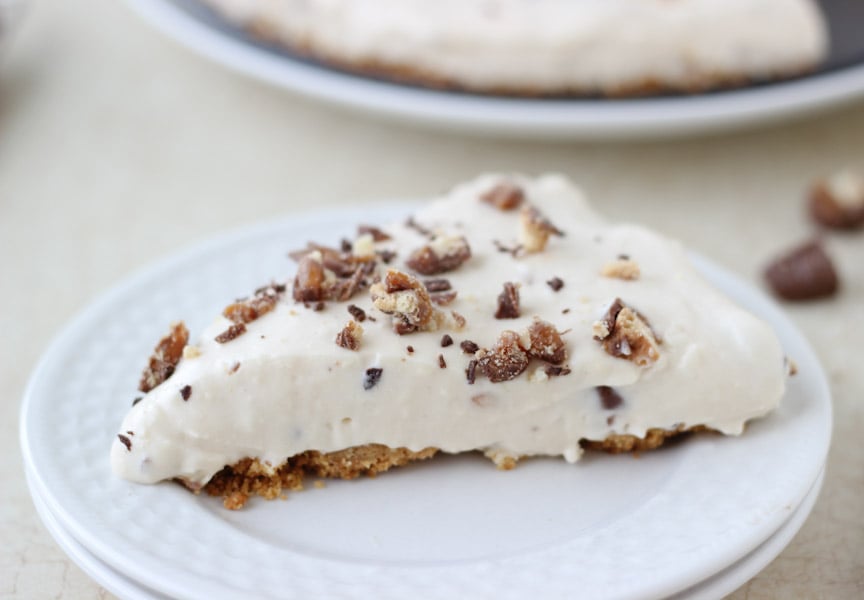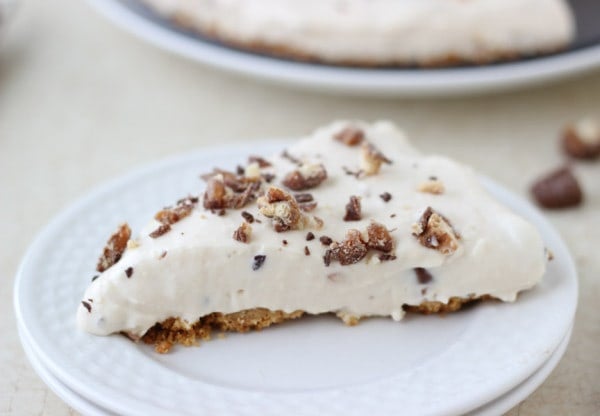 More Pies from Across the Web:
Peanut Butter Snickers Cheesecake Pie – A Kitchen Addiction
Caramel Tart with Snickerdoodle Crust – Club Narwhal
S'mores Peanut Butter Chocolate Pudding Pie – This Gal Cooks
Classic Lemon Meringue Pie – Spiced