Blood Orange Vanilla Martini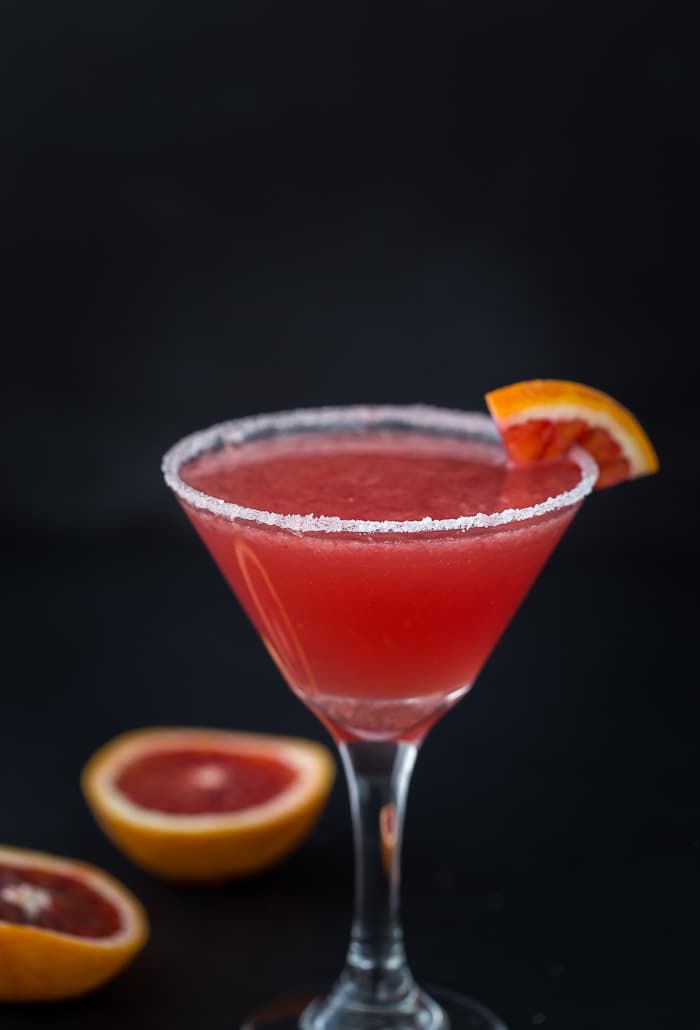 Happy Friday everyone!! How was your week? I had a hectic one at work with readiness for auditors so I am beyond thrilled that it is Friday. After the week we've had, I need a cocktail this evening to unwind and relax for a long weekend. This blood orange vanilla martini is going to be on my list for the evening for sure. It should be on yours too even if your week was not bad.
I love making cocktails at home as you can see from my cocktails index. It's so easy and cheap 🙂 Once you build up a liquor cabinet with staples (vodka, rum, tequila etc) and know how to make simple syrup, you can fix yourself cocktail at any time of the day (preferably evenings!). It's also easier to host friends at your place if you can provide more than wine. Here are a few of my favorite homemade cocktails for you to add to your arsenal.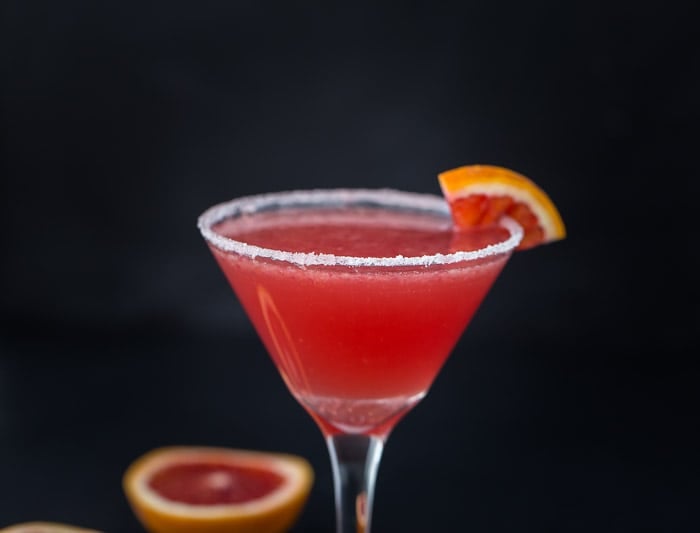 I've been experimenting lately with cocktails and my newest obsession is extracts to my martinis and margaritas. I've done and loved the fresh herbs to cocktails (blackberry lavender cocktail) but extracts are the way to go now. Just a hint of vanilla, rosewater or orange blossom to a drink brings out the flavors of the liquor you use. This mango margaritas is especially special because of the hints of vanilla extract and orange blossom water.
I made this blood orange vanilla martini a few weeks ago when I had leftover blood oranges. It's an easy way to use up extra fruits. This martini mixes vodka, triple sec with hints of pure Madagascar vanilla extract for a subtle silky flavor that really brings out the sweet citrus of blood oranges. It's pure bliss and I think you will love it as much as I did.
Cheers up to Friday friends!!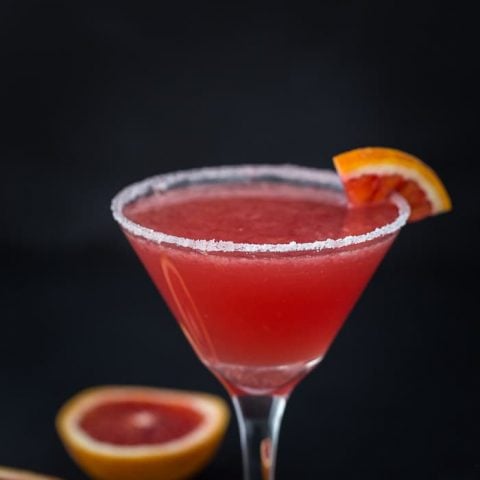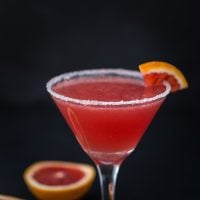 Yield: 1 cocktail
Blood Orange Vanilla Martini
Ingredients
2 ounces vodka
1 ounce Triple Sec
1-ounce simple syrup
2 ounces fresh blood orange juice
¼ teaspoon pure vanilla extract
Cocktail shaker filled with ice
sugar, blood orange wedges for the martini glass rim
Instructions
Use a quarter of blood orange to rub the rim of martini glass and immediately dip into sugar. Chill glasses.
Combine all the ingredients with ice in a cocktail shaker and shake very well.
Strain martini into the prepared chilled glass.
Notes
Note: You can strain your fresh blood orange juice to remove any visible pulp. I did not and it tasted just great.