Chocolate Almond Torte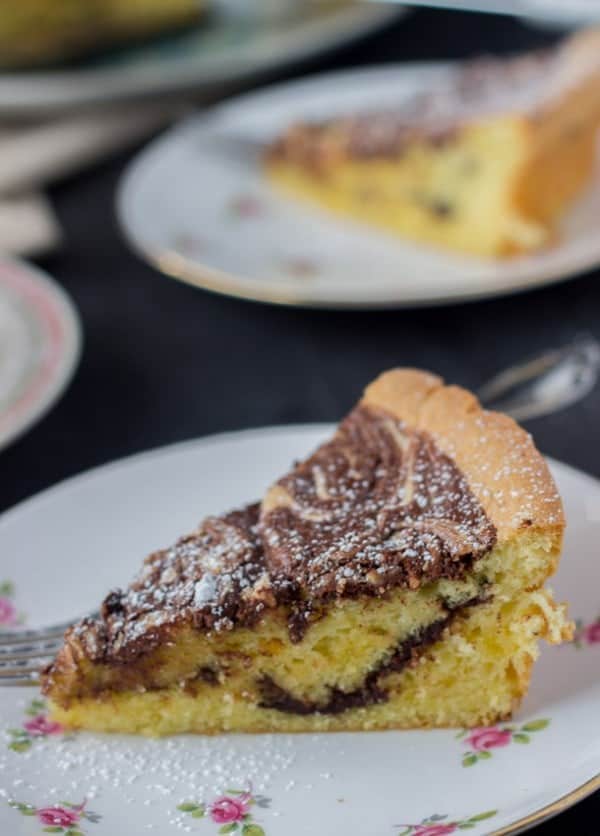 I love baking (!!) which should come as no surprise to you if you've been around here for more than a minute. It is one of my favorite therapeutic activities (along with shopping!) that takes a not-so-great week to a fabulous one. Last week, I had a one of those really not-so-great days due to work stress, life to-dos and well the ever so long list of things to catch up on for this blog. I was feeling overwhelmed with all what I had to do that I just checked out of all these arenas for a day and went into my kitchen to make this chocolate almond torte.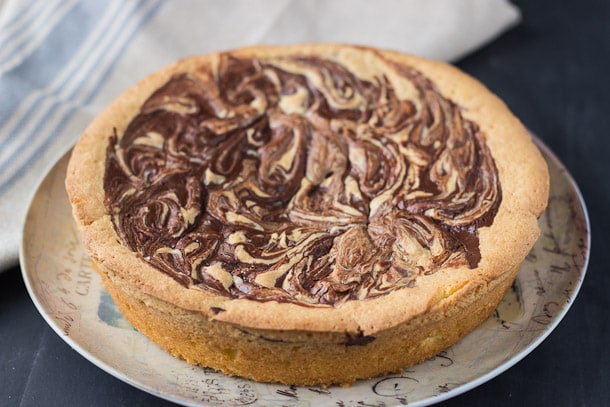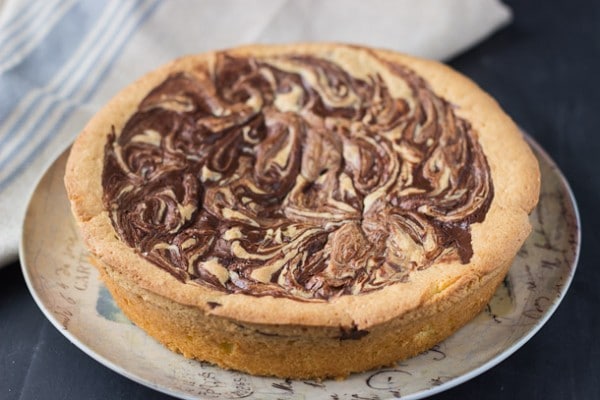 It's the best feeling to just get in the kitchen and make something for the fun of it. Between birthday requests, family events and blog recipes, I hardly bake for no good reason and always have an idea of what I am baking. The last time I went free style was this coconut lemon layer cake and it felt so good. This time around again, I went free style. I knew I wanted a torte but the last time I made one it was a chocolate truffle torte that was very rich (and delicious) but I didn't really feel like that kind of decadence with this cake. I wanted something moist, light and nutty which is where the almonds, whipped egg whites and drizzle of chocolate came in.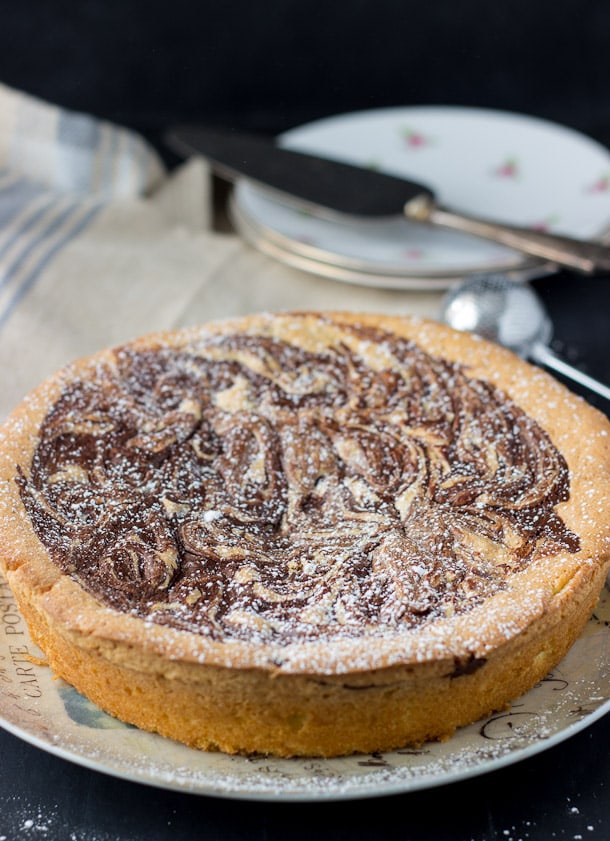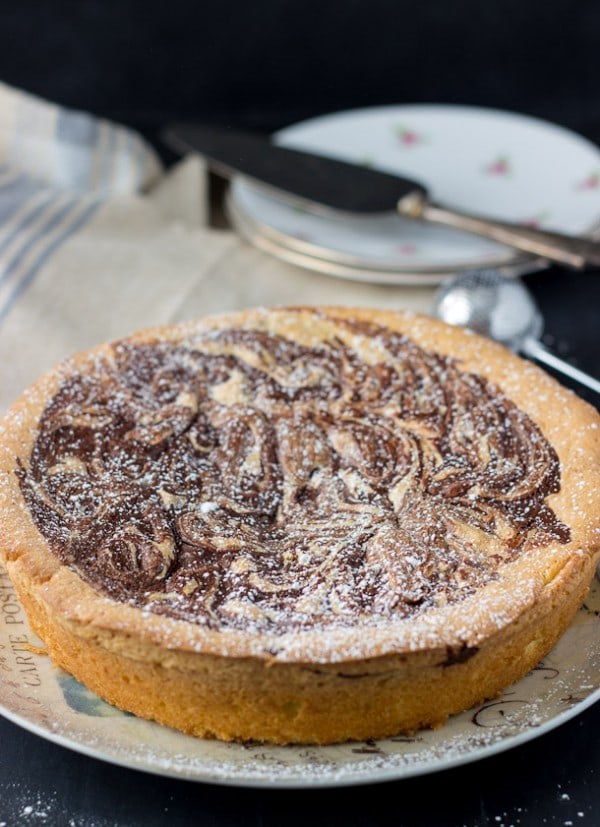 This chocolate almond torte is simple, insanely moist and with the marble of chocolate on top, you still get some decadence! It's just a marriage of a few simple good ingredients like Bob's Red Mill Almond Meal/Flour
, whipped egg whites and some good quality chocolate. By now I'm sure you now how much I adore the whole grains and products from Bob's Red Mill, especially their almond meal that I am never caught without. It's very easy to use almond flour to add a rich nutty flavor to crusts, macarons and pudding.
Oh this torte! When it came out of the oven, I was pleasantly surprised as to how wonderful it smelled and looked. Accompanied with just a dusting of powdered sugar, I may have devoured 2 or 3 (or 4) slices immediately.  It is best served immediately although stored in an airtight container it is great the next day too. Beyond that I can't say, as ours didn't last that long.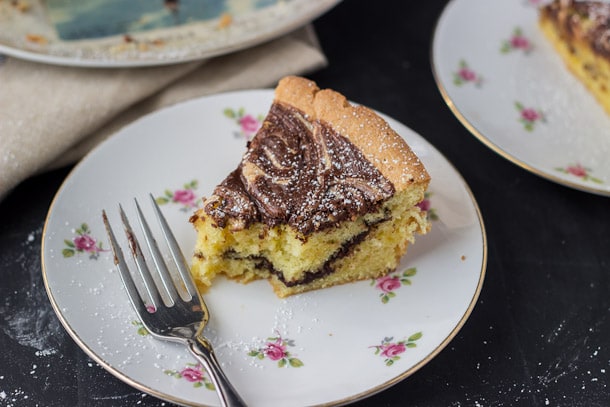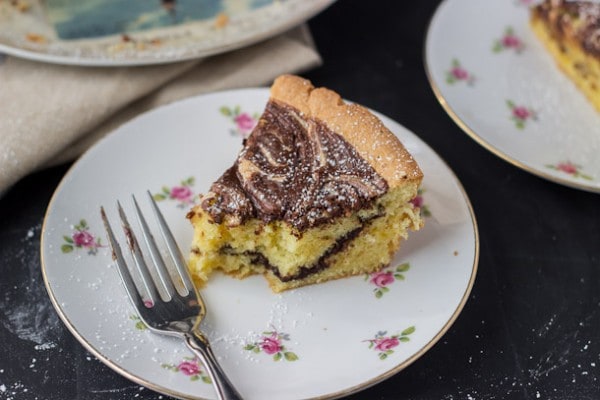 Gladly, this baking adventure made the week better and lifted my spirits!!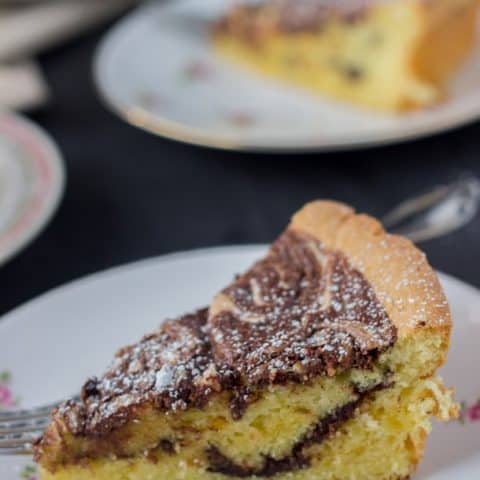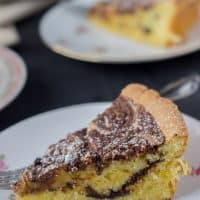 Chocolate Almond Torte
Ingredients
4 eggs, separated and at room temperature
a pinch of salt
½ cup granulated sugar, divided
½ cup unsalted butter, at room temperature
¾ cup all purpose flour
½ cup Bob's Red Mill almond meal/flour
1 teaspoon baking powder
½ cup semi-sweet chocolate chips, melted and cooled
Instructions
Preheat oven to 350 degrees F. Grease an 8-inch cake pan with baking spray and line with parchment. Grease the parchment.
In a medium bowl, beat the egg whites and salt until soft peaks form. Gradually add in ¼ cup of the sugar into the egg whites and beat until stiff shiny peaks form. Set aside
In a large bowl, whip together the egg yolks, remaining sugar and butter. Beat until fluffy. Stir in the flour, almond meal and baking powder.
Using a rubber spatula, fold in half of the egg whites in the batter. Once loosened, add the last half of egg whites and gently fold into batter completely.
Spoon half of the mixture into the prepared pan. Drizzle half of the chocolate on top of the batter and swirl using a toothpick or butter knife. Pour in the rest of the batter on top of the swirled chocolate. Finally top with another drizzle of chocolate. Swirl again.
Bake for 22-25 minutes or until a toothpick inserted into the center comes out almost clean. Let torte cool completely in pan before turning over onto a wire rack. Be sure to flip it right side up again.
Serve immediately with just a dusting of powdered sugar.
Disclosure: This post is sponsored by Bob's Red Mill. All opinions are 100% mine. Thank you for supporting the brands and companies I love and make it possible for me to continue to create quality content for you!