Throwback Bites – Strawberry Recipes
With over 500+ recipes on the blog, I'm highlighting a few oldies but goodies in a new series, Throwback Blahnik Bites. You will be able to revisit these reader favorites!! Each collection will feature a theme like today's roundup featuring some of my favorite strawberry recipes.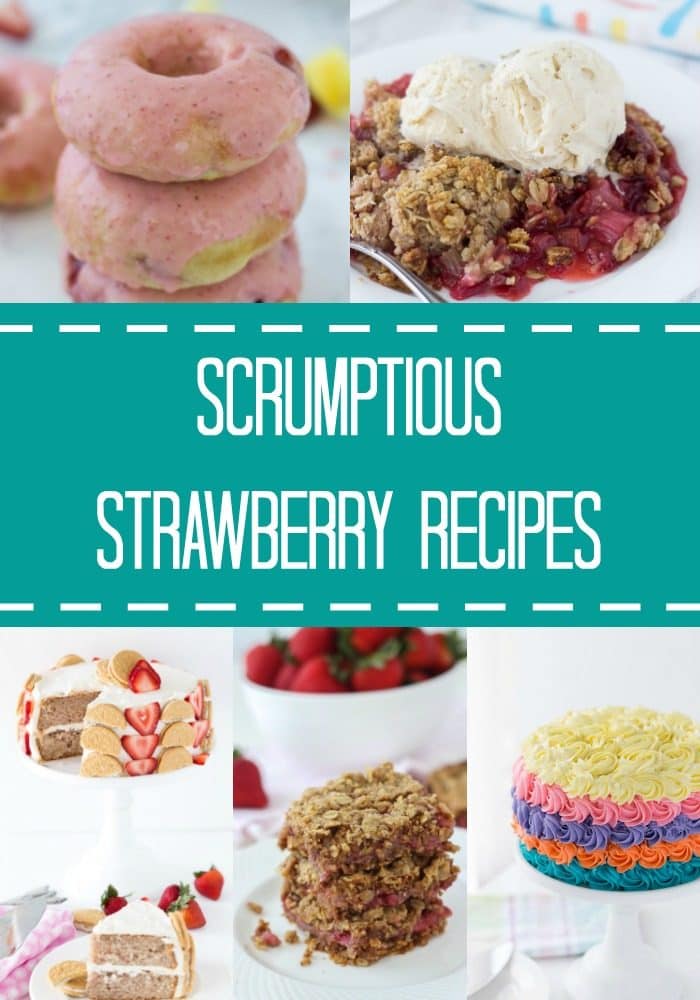 We are knee deep in strawberry season and I am so EXCITED!! I love all things strawberries and have gathered here some of my scrumptious strawberry recipes over the years. From strawberry donuts to cookie bars to cakes, all my favorite strawberry recipes in one place. Enjoy!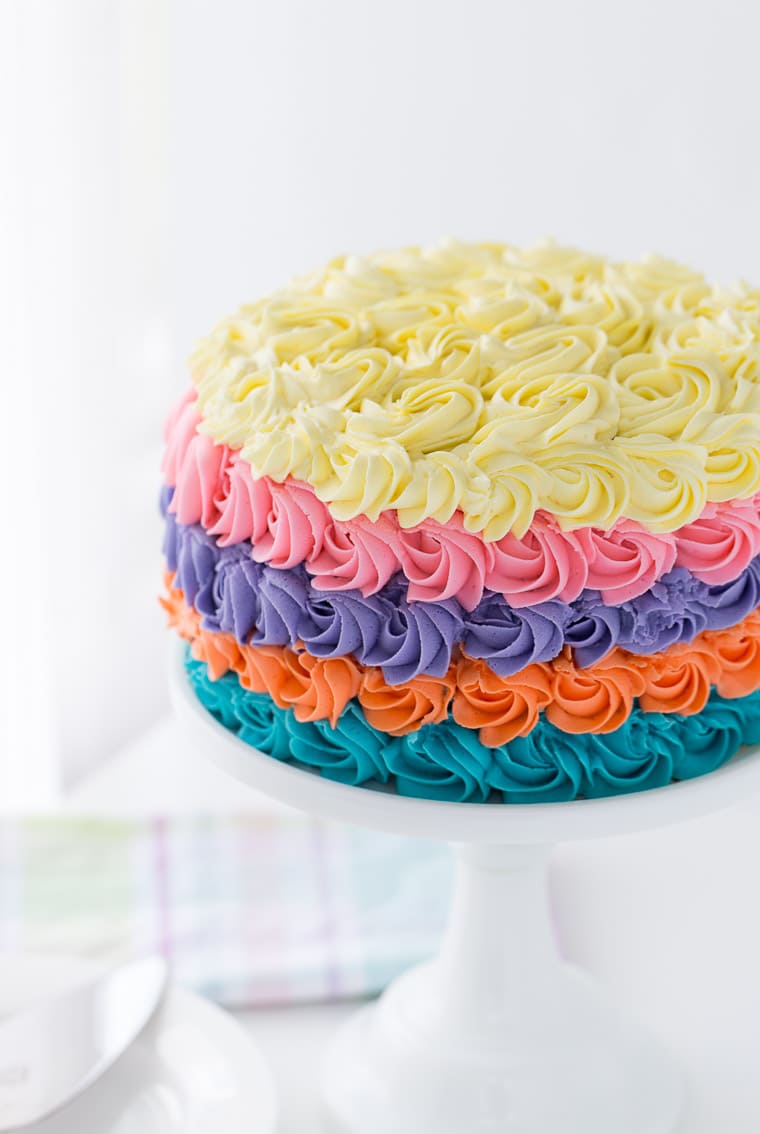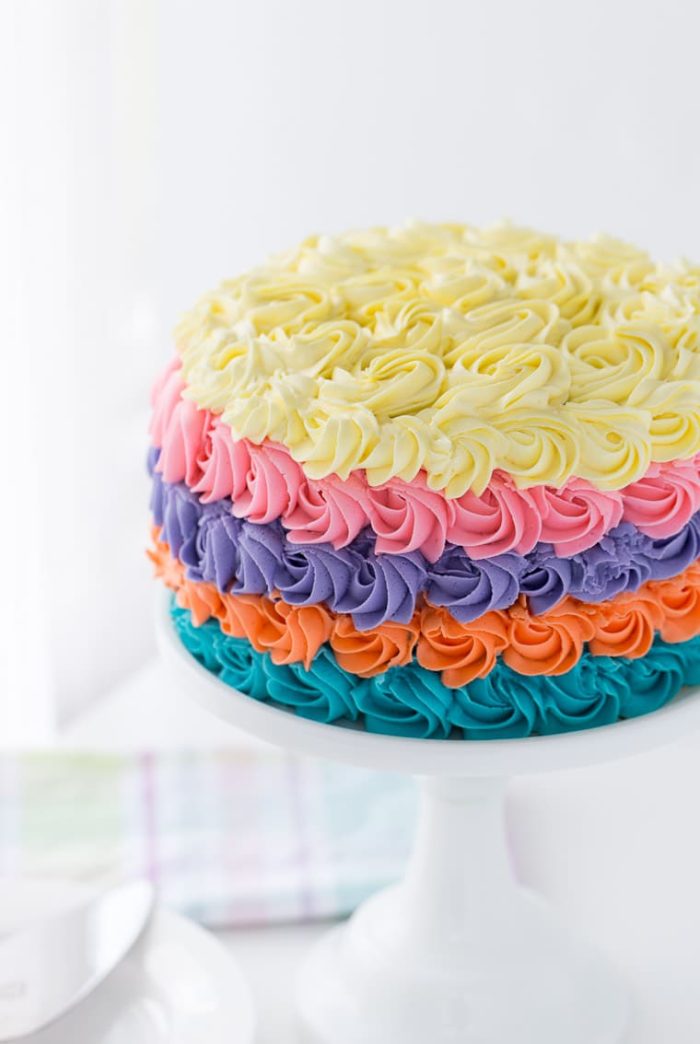 First up is this Strawberry Rainbow Cake. It's a pretty birthday cake for any girl! With a homemade strawberry cake and whipped vanilla buttercream in colorful swirls you can customize to your summer celebration. It's a stunner.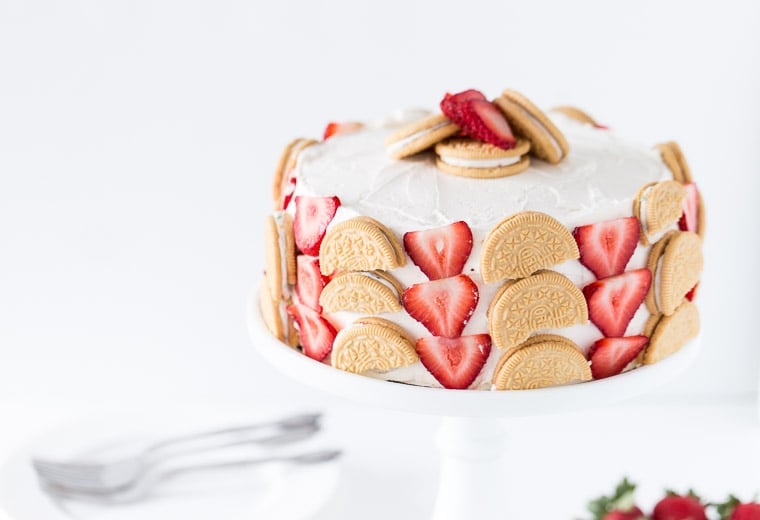 Isn't this Strawberry Cookie Cake lovely? The simple idea of pressing strawberries and cookies against a cake for a fresh look is fun. The cake recipe is a homemade strawberry cake that is soft and moist and tender with all your strawberry flavor.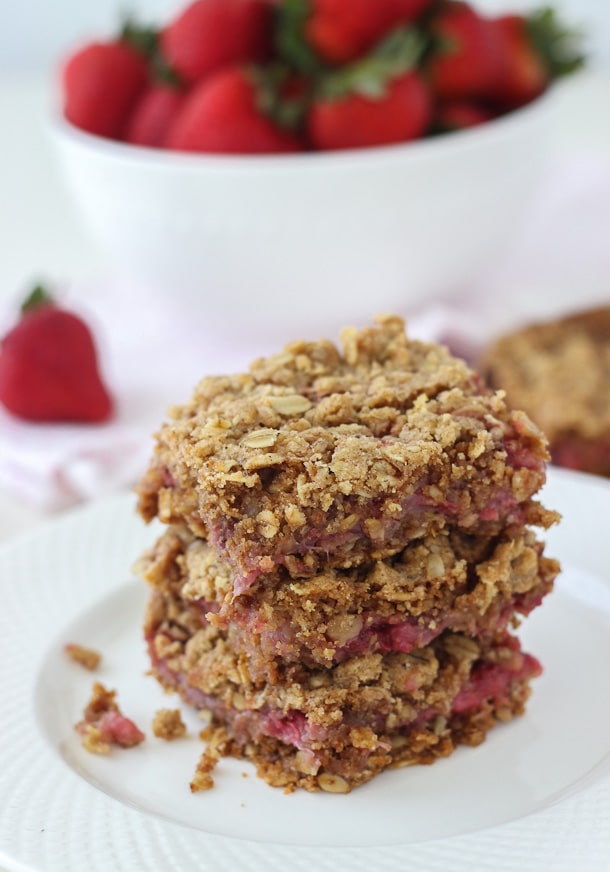 For a quick summer treat, these Strawberry Oatmeal Bars  are ridiculously addicting and one of the best things I've made in a while. Sandwiched between two brown sugar oatmeal cookie crusts, the warm baked strawberry filling is just the summer touch to take these bars over the edge. It's warm, crumbly and hearty.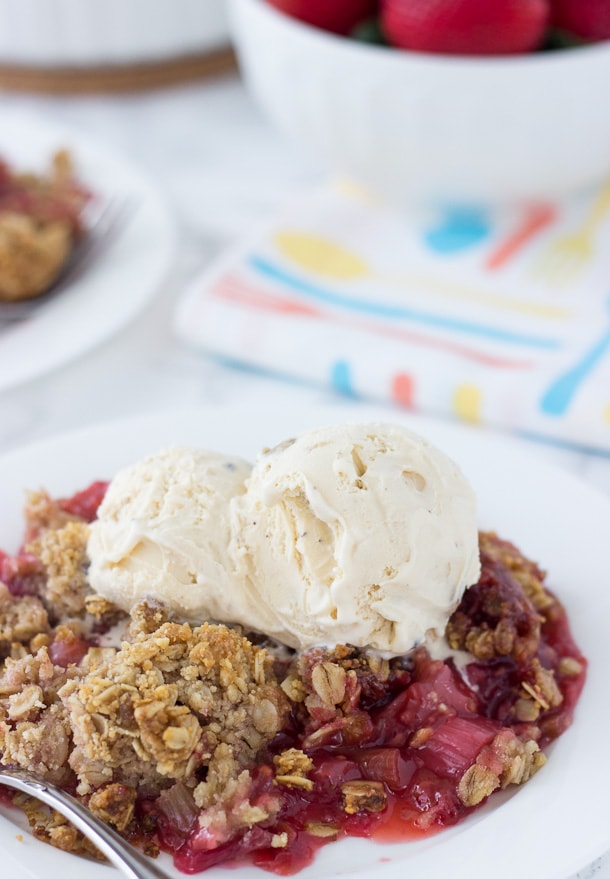 This Strawberry Raspberry Rhubarb Crumble is bursting with sweet strawberries and tart rhubarb on the inside and is topped with a gluten-free coconut oatmeal crumb topping. It's the perfect summer indulgence.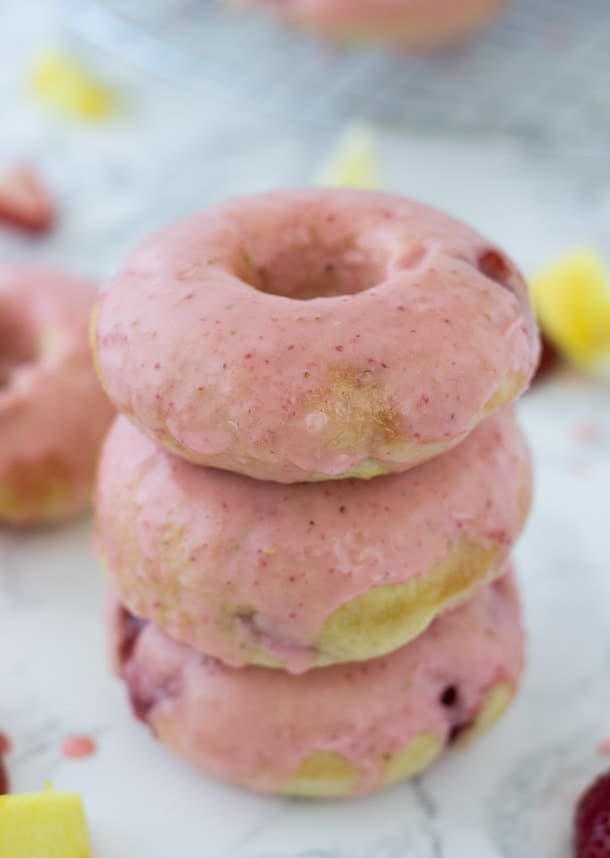 Baked donuts are one of my favorite things and these Strawberry Lemon Donuts rank high up there. They are soft, moist and bursting with fresh lemon flavor while popping with fresh strawberries in both the tender donuts and the sweet strawberry glaze. They are a MUST!!
Mini Chocolate Covered Strawberry Cupcakes. These maybe be mini but they are packed with lots of flavor! Vanilla cupcakes filled with strawberry and covered in chocolate ganache. You can make them regular cupcake size too.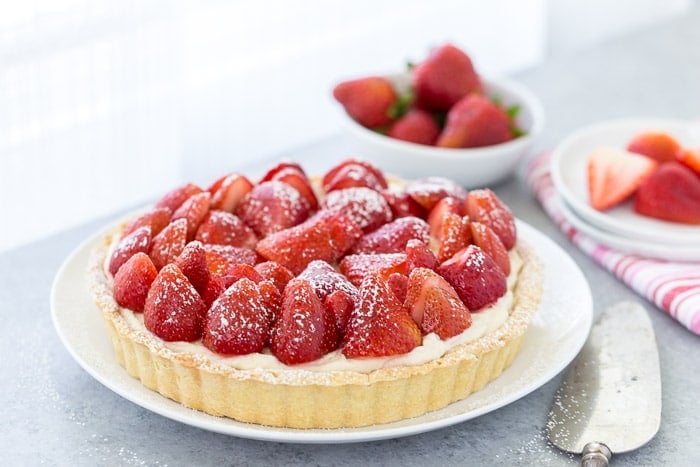 Finally, last but most definitely not least, this Strawberry Mascarpone Tart is a beautiful 3-layered tart with a buttery crust and a creamy lemon mascarpone filling that is topped with fresh strawberries. I usually drizzle honey on it to serve and it is wonderful. Another must try strawberry recipe this summer.
What are some of your favorite strawberry recipes?