Favorite Spring Recipes for Easter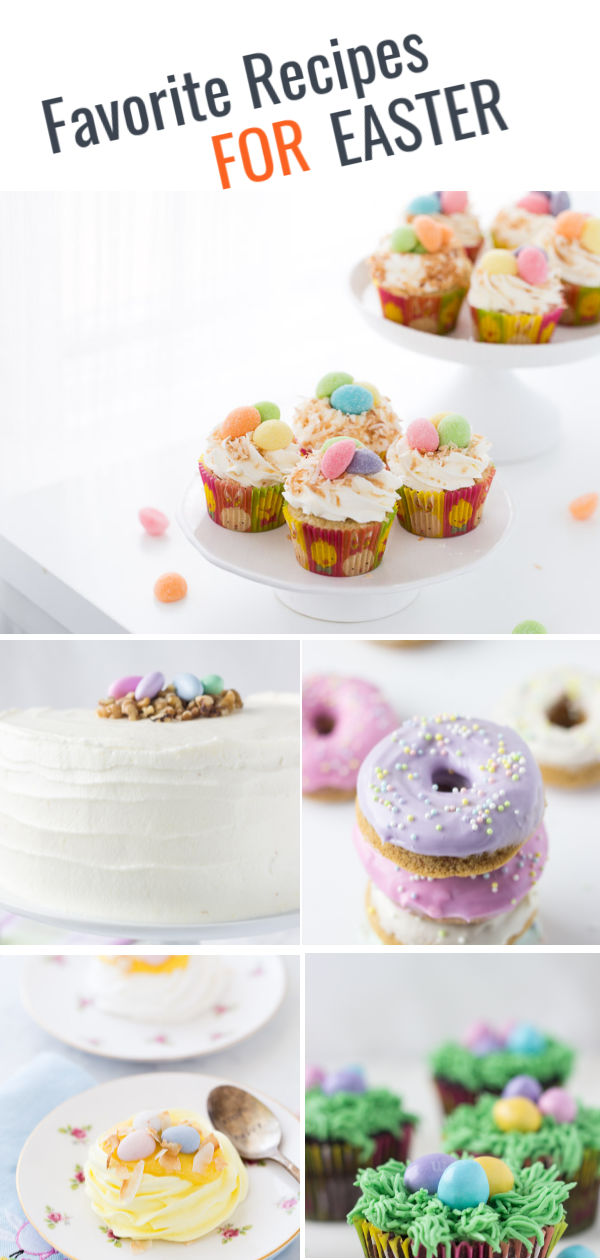 Looking for spring recipes for Easter? You are in luck as I am sharing today a collection of my family favorites and classic recipes that will be a hit at any spring celebration, especially Easter and Mother's Day.
From coconut nest cupcakes to classic carrot cake and pastel meringue nests, this collection of my favorite spring recipes for Easter will have something for everyone.
Did I mention that some of these are really easy to make? Like the baked carrot cake donuts only take 20 minutes to prep and bake in just 10 minutes. That's donuts in just 30 minutes for your breakfast or brunch. Dangerous, I know!
There are also some that are fun to make with kids. Like these Easter chocolate cupcakes or bird's nest cupcakes. My toddler loves decorating and enjoys adding the easter eggs to these cupcakes.
Find the full list of my favorite recipes for Easter below.
Happy baking!
Favorite Recipes for Easter
A collection of my favorite recipes for Easter and Spring. Carrot cake donuts, hot cross buns and coconut cupcakes are all perfect for the celebrations of spring!