Lemon Bundt Cake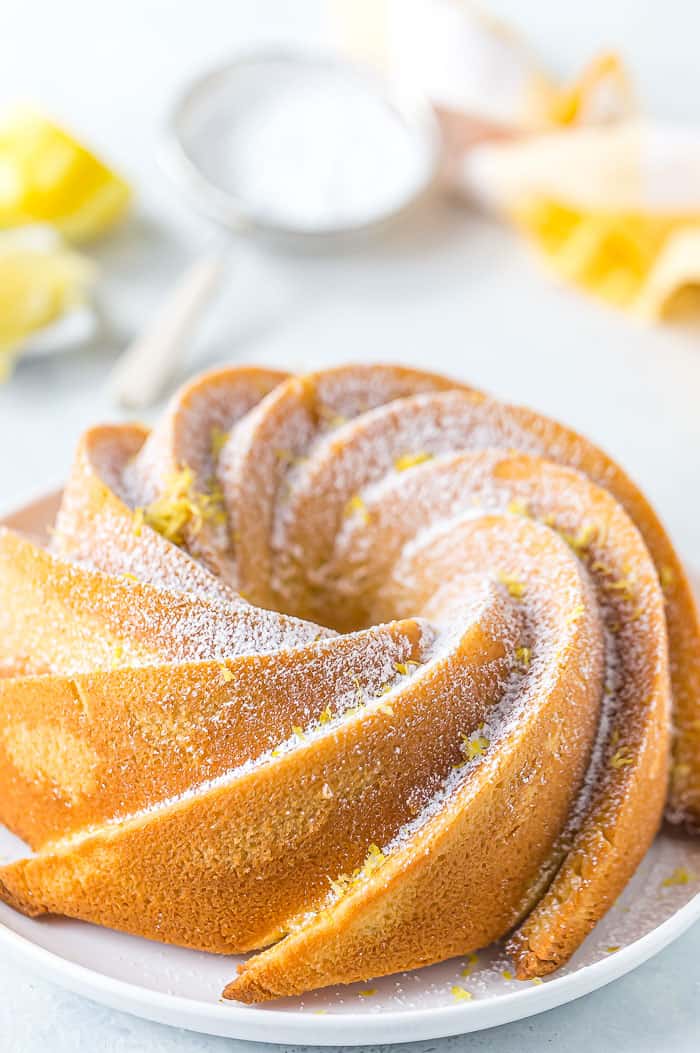 Spring is right around the corner guys. Can you believe it? I don't know about you, but I cannot wait till warmer weather, sunshine, and those delicious spring flavors. Lemon is one of those delectable flavors that I can't get enough of during the warmer months. Right now, I know so many of us are braving cold temps and most likely drinking coffee and hot chocolate but, we need some sunshine on these hard days. What's better than a delicious, light cake featuring one of my favorite ingredients? This lemon bundt cake is going to bring some sunshine to your winter.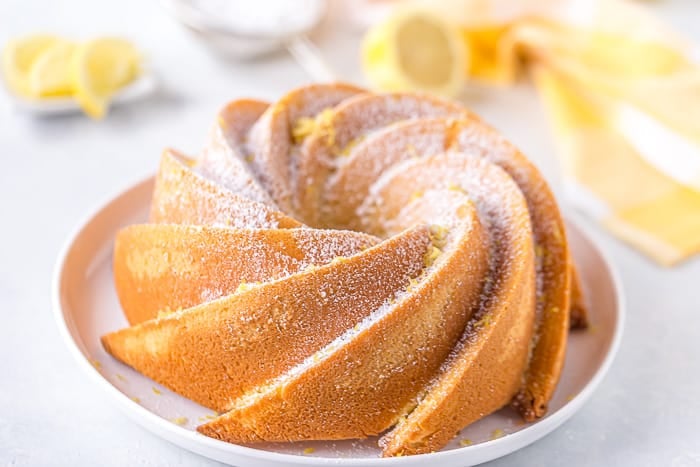 So many of my recipes include this amazing fruit and I am so excited to share this new one with you! If you love lemon then this is right up your alley. A light and fluffy cake that will melt in your mouth and have everyone in the family running for seconds.
I absolutely love entertaining and making my guests feel right at home. Whether it be a holiday or just a Sunday brunch with my girls – this cake is a perfect addition. You can set up a cute little table with some fresh-cut flowers, wonderful tea or fresh-brewed coffee (while you all spill your tea!), and all your favorite brunch goodies.
With everything going on it has become harder and harder for us to spend time with the ones we love. When I get the opportunity I plan to take full advantage! Dress up, do my hair and makeup, and feel like someone who hasn't been living in sweats for months. Or is that just me?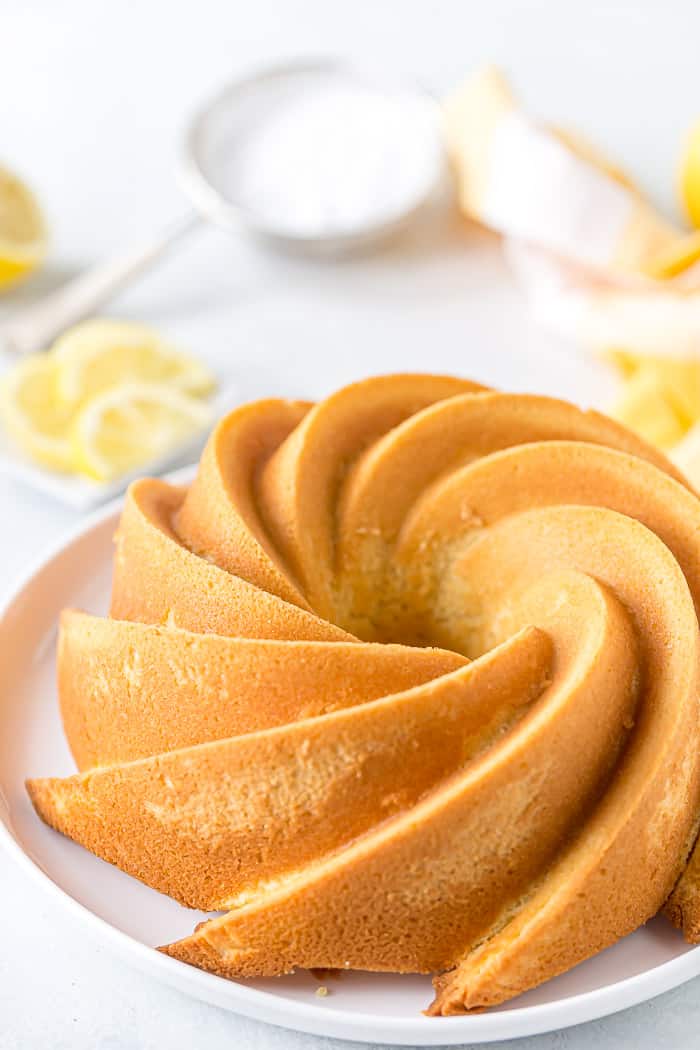 The next holiday is right around the corner, Easter! Easter makes me think of bright colors, fun dresses and hats, daffodils, tulips, and the mouth-watering spread of food we fill our tables with and enjoy. The traditional main dishes and candy are what we think about when we think of the holiday. Leg of lamb, roasted chicken, hot cross buns, honey ham, and much more.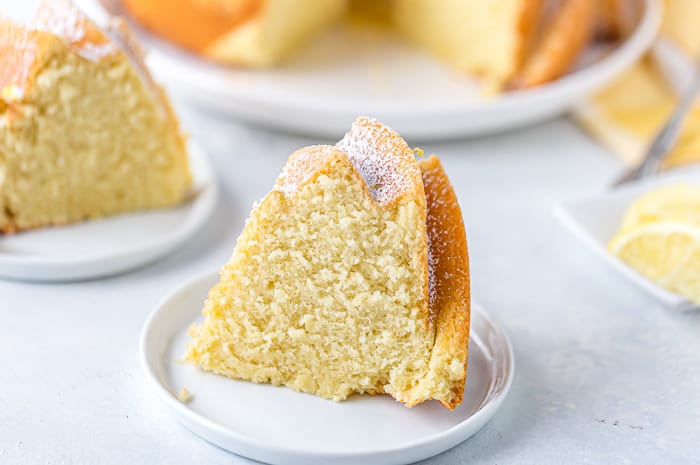 Don't get me wrong, I still love Reese's eggs, jelly beans, and those delicious Cadbury eggs. Now that we are adults we should enjoy the real, homemade treats. That's where my moist Lemon Bundt Cake comes in and is the center of attention on any table. While everyone sits down to enjoy dinner pop this cake in the oven and voila! You have a fresh-baked dessert still warm for that after-dinner coffee and chat. Plus, it smells delicious! Not to mention the powdered sugar on top is always a wonderful bonus.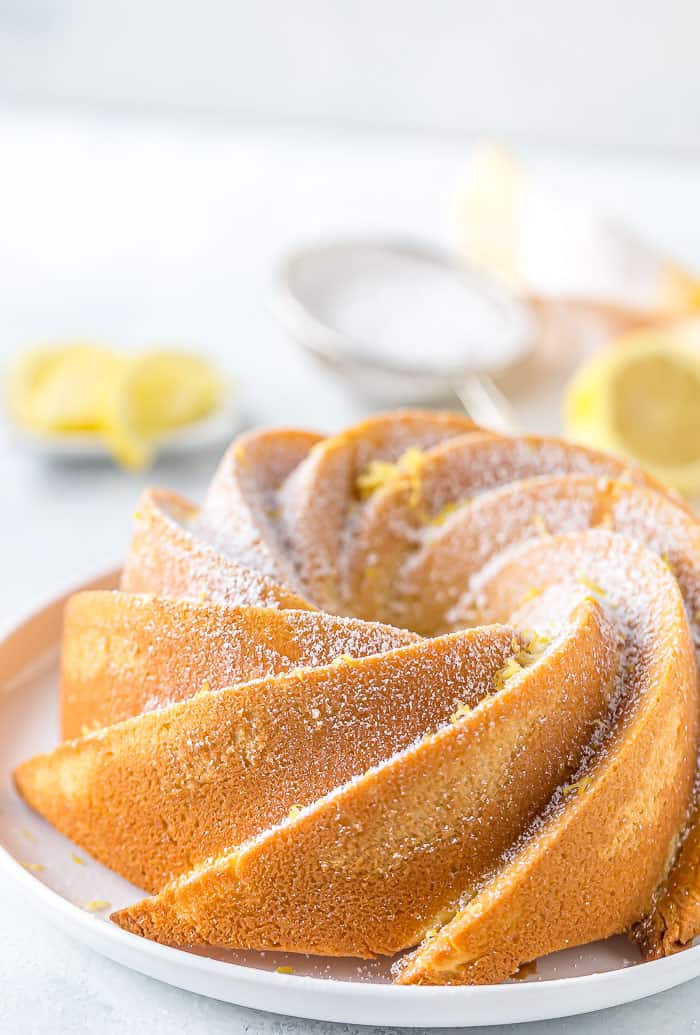 The best thing about this recipe is most of the ingredients you probably have in the pantry already. You can use so many different flavor combinations in them too. You just can't go wrong with this lemon bundt cake. Even if you aren't able to see family or friends during the holiday you can help spread love by baking them and giving as gifts. Even for a random Friday night. Nothing says "I'm thinking of you" like a homemade dish. So whatever holiday or get together you are going to bring this lemon bundt cake and it will be a huge hit!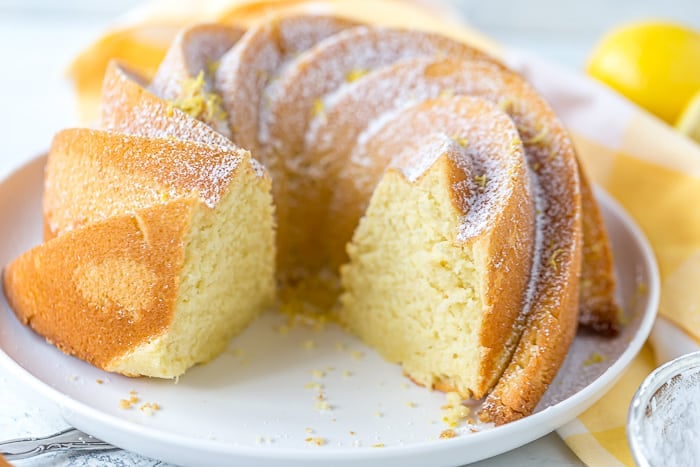 If you make it, tag me or leave a comment. I can't wait to hear what you think about the most delicious cake.
If you liked this Lemon Bundt Cake, you will love these other spring delights.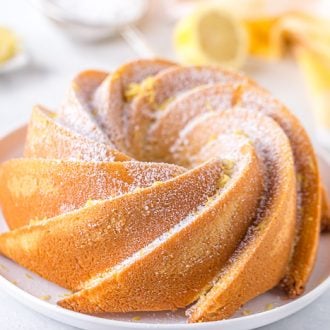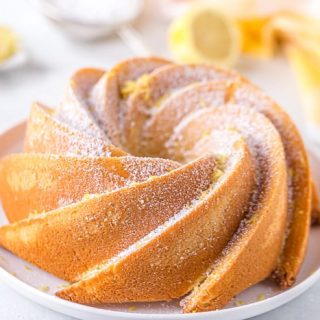 Yield: 1 large bundt cake
Lemon Bundt Cake
A zesty moist and delicious lemon bundt cake.
Total Time
1 hour
20 minutes
Ingredients
2 1/2 cups all-purpose flour
1/2 teaspoon salt
2 teaspoons baking powder
1 3/4 cups granulated sugar
zest from 1 lemon
1 cup (2 sticks) unsalted butter, room temp, plus 1 tablespoon for greasing bundt pan
6 large eggs, room temperature
1 teaspoon pure vanilla extract
2 tablespoons lemon juice
1 cup whole milk (or use canned coconut milk)
Instructions
Preheat the oven to 350 degrees F. Butter your bundt pan (12-inch) and set aside. I like using baking spray to grease my bundt pans.
In a small bowl, sift together the flour, salt, and baking powder. Don't skip the sifting, please.
In the bowl of your stand mixer or a large bowl combine the sugar and lemon zest, Using your hand, mix the zest into the sugar releasing the oils of the zest. Add in the butter. Then with an electric mixer, cream the butter and sugar mixture together until light and fluffy, approximately 5 minutes.
Beat in the eggs, one at a time, scraping down the sides of the bowl as necessary. Add the vanilla extract and lemon juice, mix to combine.
Add in the milk and mix to combine. Slowly add the dry ingredients and mix until the batter is smooth.
Pour the batter into the bundt pan and bake for 45-50 minutes, or until a cake tester comes out clean.
Cool the cake for at least 20 minutes in the pan before turning the cake onto a wire rack to finish cooling.
Serve with powdered sugar dusting.
The bundt will keep at room temperature in an airtight container for three days or in the freezer for three months. It's also fabulous toasted.
Recommended Products
As an Amazon Associate and member of other affiliate programs, I earn from qualifying purchases.