Throwback Bites: The Ultimate Chocolate Cupcake Recipe + 7 Ways to Glam it Up
There is nothing like a good chocolate cupcake. Today's Throwback Blahnik Bites collection is all about my Ultimate Chocolate Cupcake Recipe plus 7 Ways to Glam it Up. These are simple and scrumptious.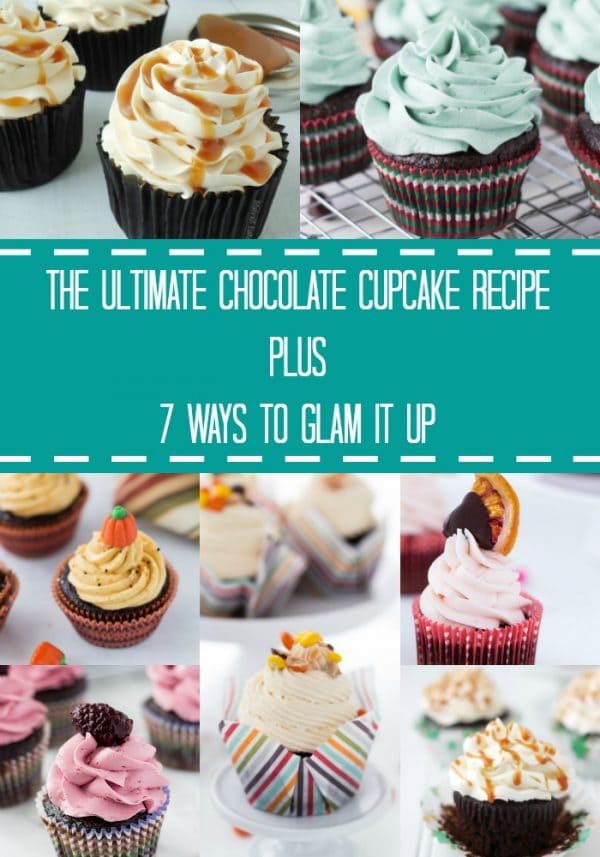 There is nothing better than a good chocolate cupcake (well, maybe a full-sized chocolate cake) and in addition to being easy to make at home, they are also very versatile. Here's my ultimate chocolate cupcake recipe plus seven ways to glam it up. You are definitely not limited to a chocolate cupcake and chocolate frosting. It's the perfect palette for creativity in the kitchen.
Enjoy!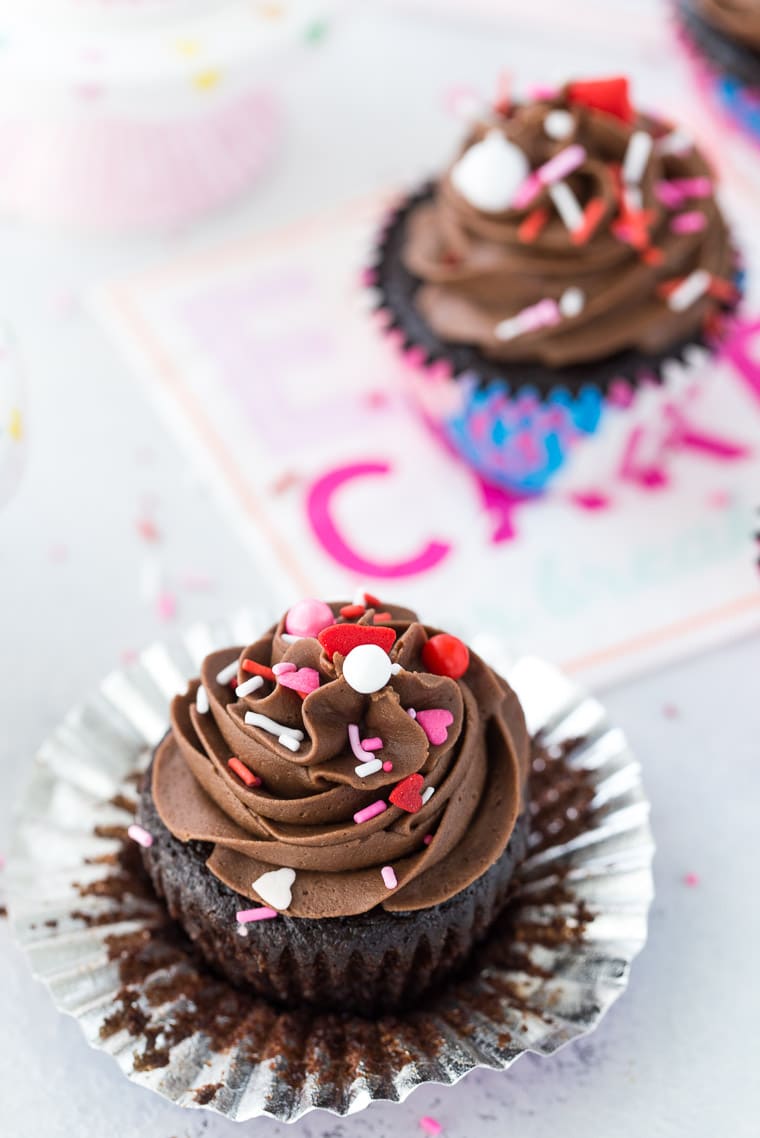 My go-to chocolate cupcake recipe is a one-bowl, decadent and rich cupcake. Soft and airy and is easily adaptable with different flavors. The chocolate frosting is equally delicious, silky smooth and fluffy. I love using cocoa powder in my chocolate frosting instead of melted chocolate. It is fluffier if you ask me and also less work. This frosting will be your go-to as well.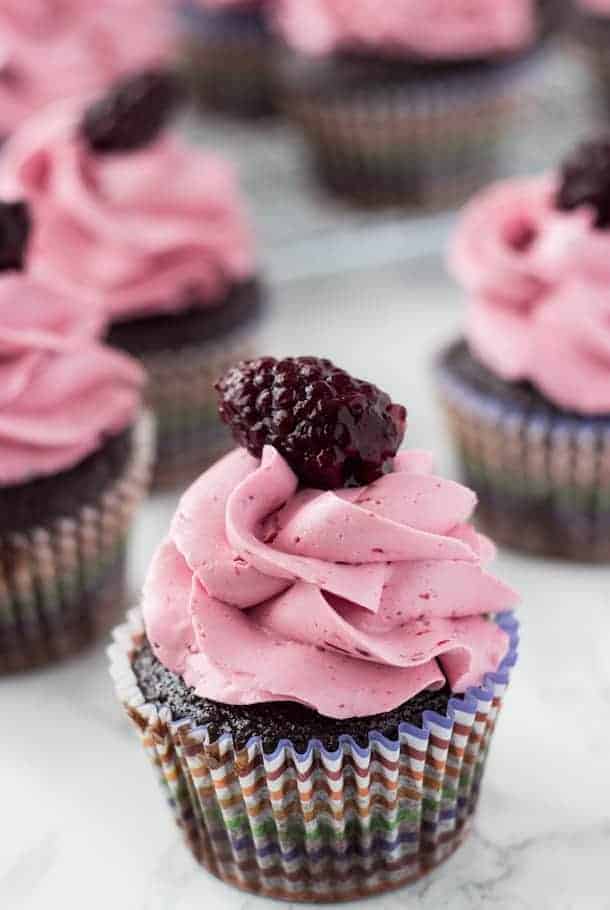 What's better than chocolate? Wine and chocolate of course! These Chocolate Red Wine Cupcakes with Marionberry Frosting are amazing. The cupcake is decadent and filled with a gorgeous marionberry compote. Topped with a fluffy frosting, these will make anyone swoon!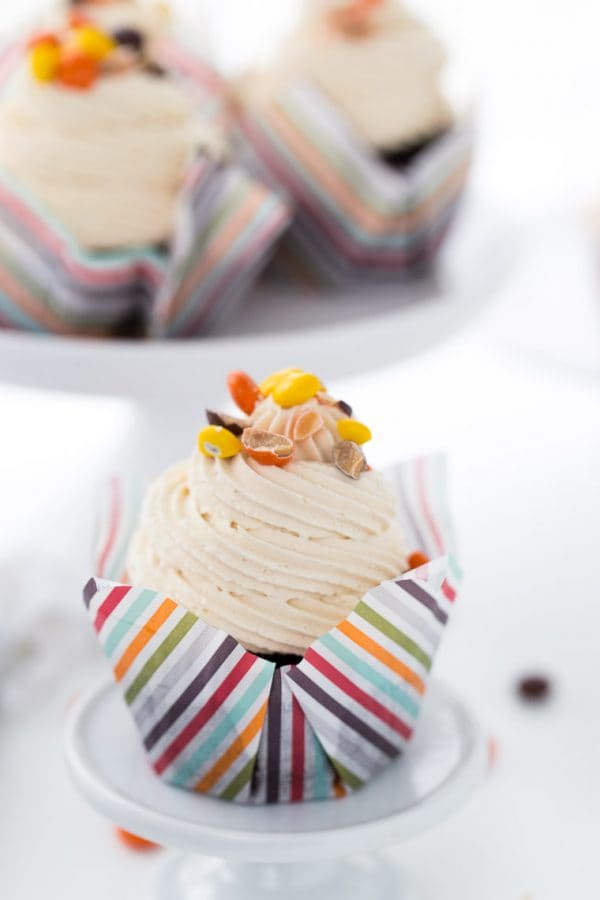 I know I have readers who love chocolate and peanut butter together. It's a classic combination and these Chocolate Peanut Butter Cupcakes do not disappoint with hints of coffee and peanut butter candy.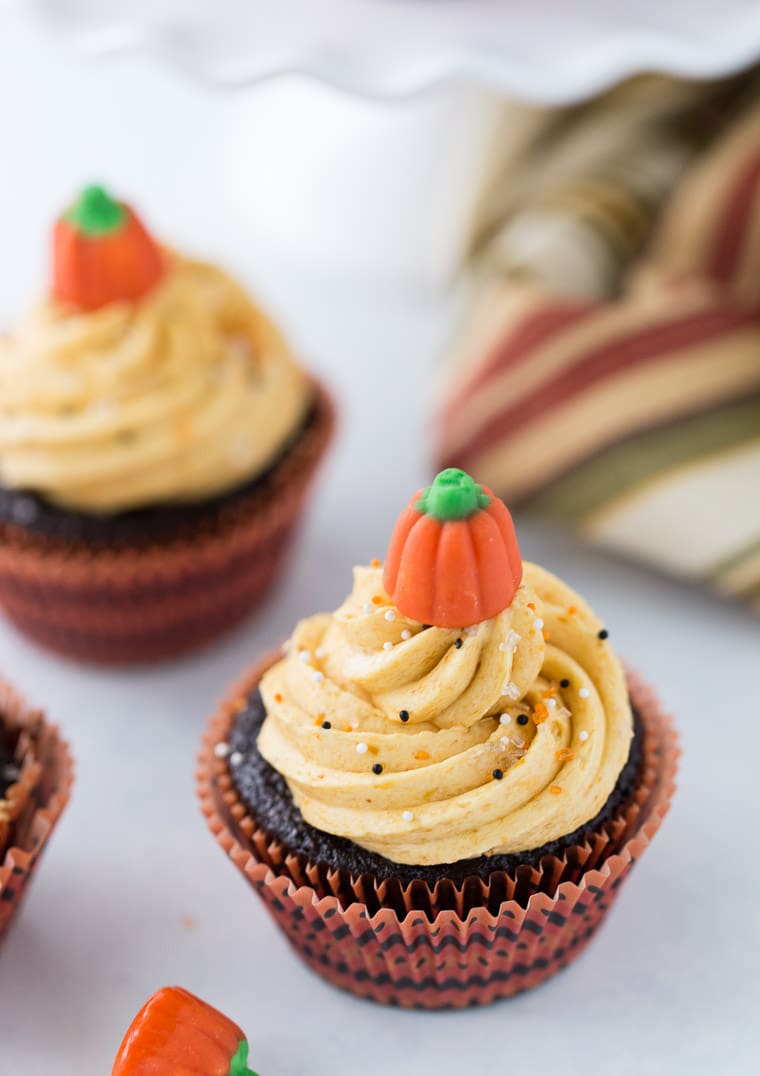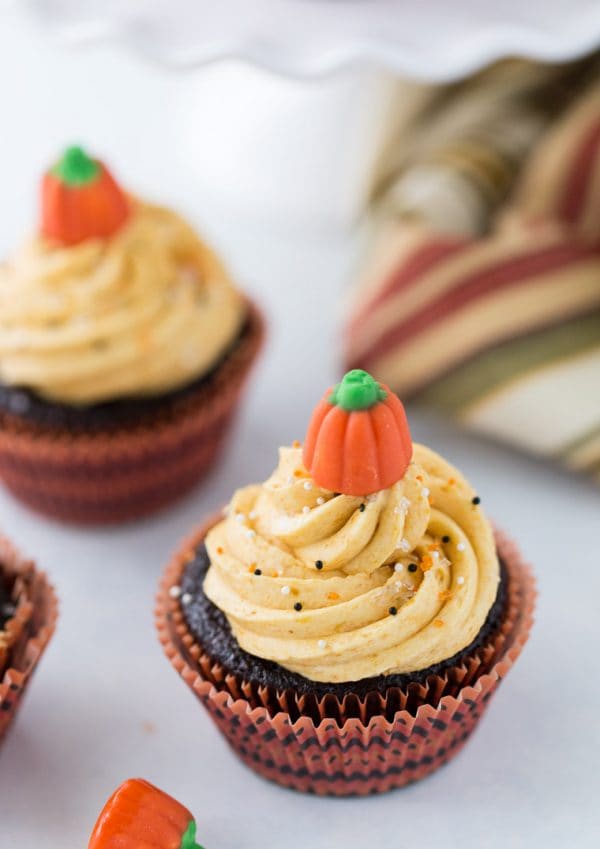 My Chocolate Pumpkin Cupcakes will be a hit at any celebration, and they are a fantastic way to use up leftover pumpkin pie filling.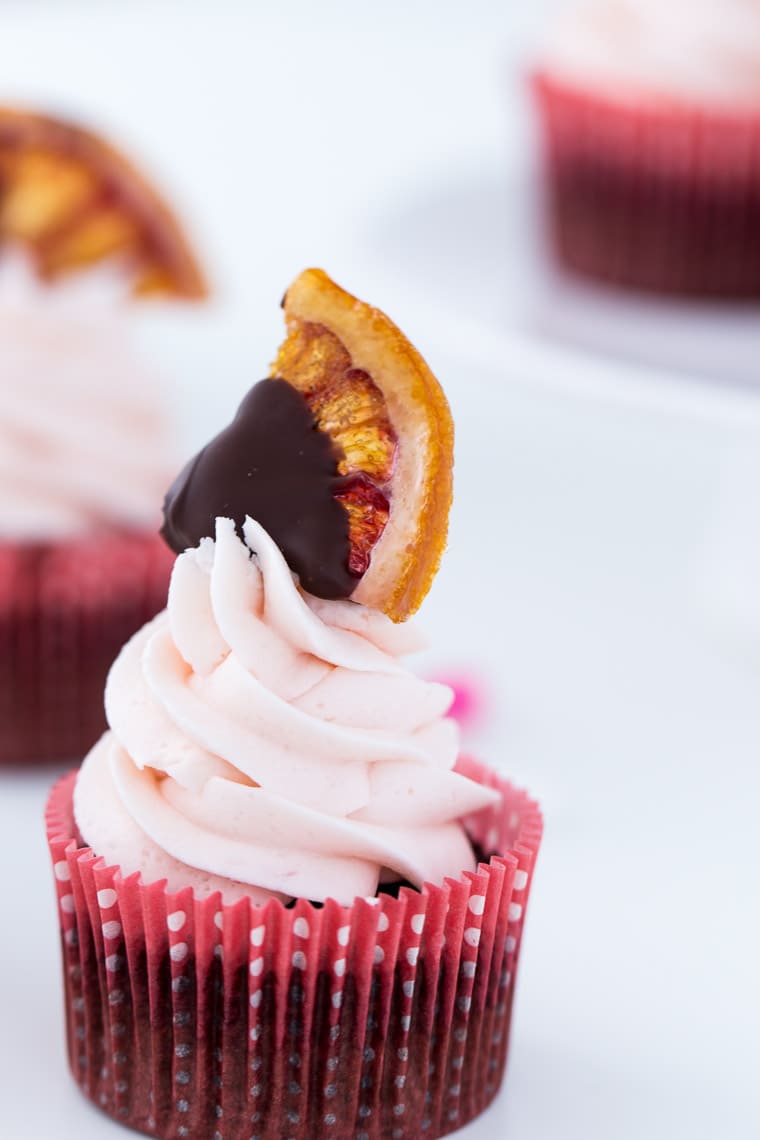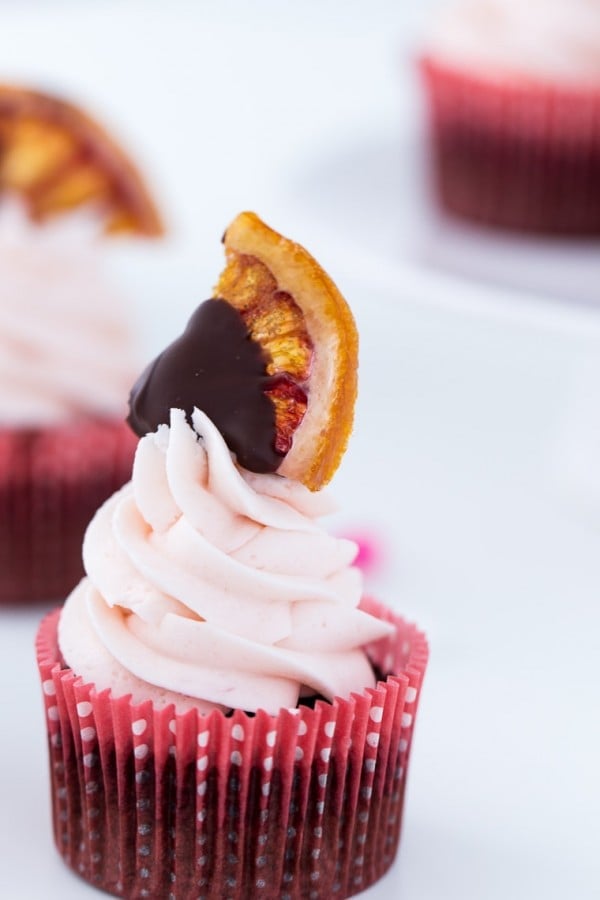 This cupcake looks impressive, but you will know just how easy they were to make. Blood Orange Chocolate Cupcakes are a fresh addition to this round up and they are perfect in Winter when blood oranges are in season. If you love hints of dark chocolate, coffee and citrus, you'll definitely want to give these a try.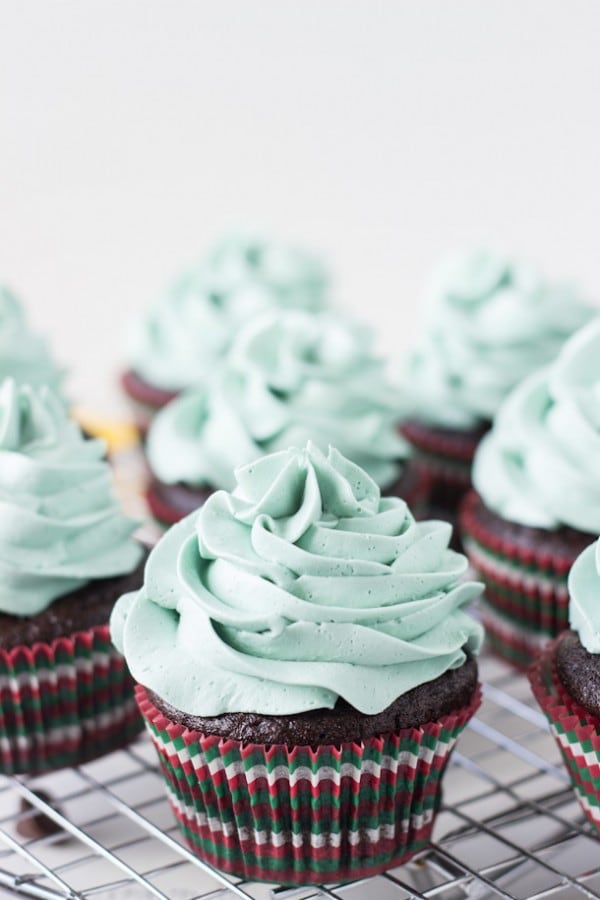 Mint Chocolate Chip Cupcakes are another classic combination. Mint and chocolate are just "mint" to go together and these cupcakes are delectible! These are rich and filled with mint chocolate chips for an added surprise.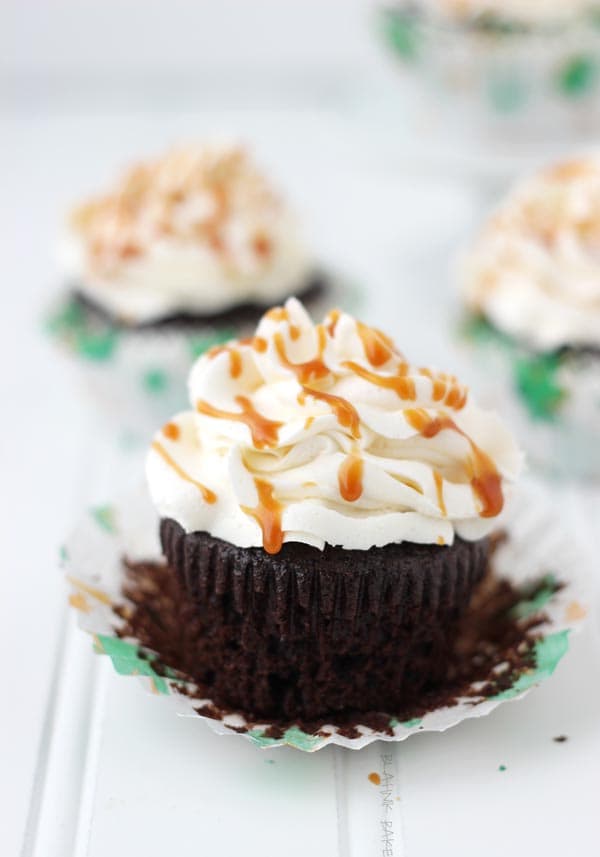 Chocolate Guinness Cupcakes with Whiskey Caramel Bailey's Buttercream are divine even if you aren't a fan of beer. The Guinness gives the cupcake a rich, deep flavor and you barely taste the beer itself. These are topped with a rich Bailey's buttercream and filled with a whiskey caramel sauce. The ultimate boozy cupcake.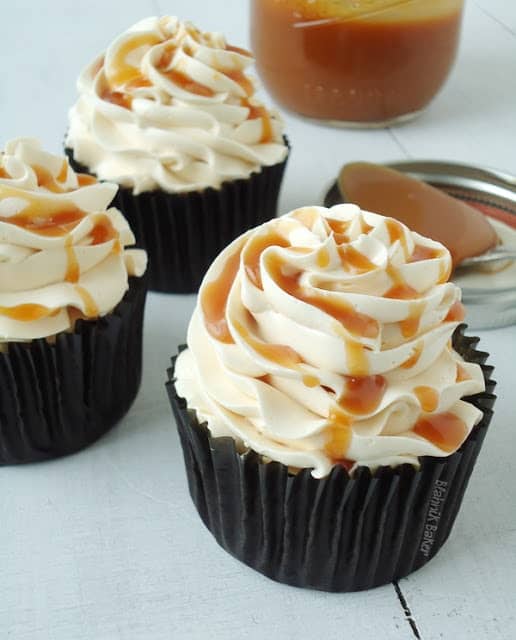 These Dark Chocolate Salted Caramel Cupcakes are a fan favorite. Once again, a basic chocolate cake recipe is the perfect platform for an amazing salted caramel buttercream frosting. These were and continue to be very popular here on Blahnik Baker.
I think this is one of my favorite posts in this series so far. There's a little something for just about everyone and you are sure to please a crowd with a batch of any of the options above.