30+ Best Pumpkin Recipes for Fall
With so many to choose from, you are sure to find a new favorite in this collection of my Best Pumpkin Recipes for Fall! From cookies to cakes and everything in between, this is your one-stop-shop for all things pumpkin!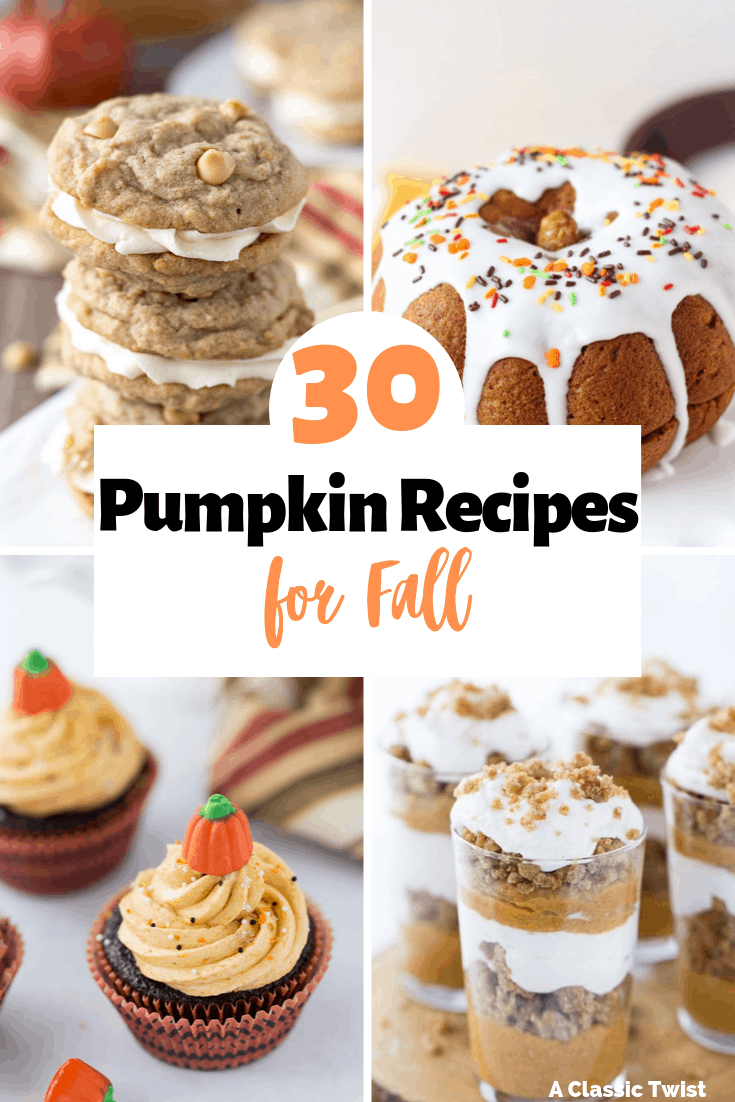 Now that October is comfortably here, I am moving on from apple and now I am all about the pumpkin recipes! (You can still check out my best apple recipes). Pumpkin is such a fall flavor and it can be paired with so many other things: chocolate, cinnamon, and coffee are some of my favorites!
So whether you're looking for a new muffin recipe to start your day (ahem these brown butter pumpkin spice muffins), or a cupcake recipe to serve after dinner, these pumpkin recipes are for you!